Welcome Dr. Parmeshwar Udmale, Affiliated Faculty in DPMM and a Research Fellow for the Living Deltas Project under DDS-SERD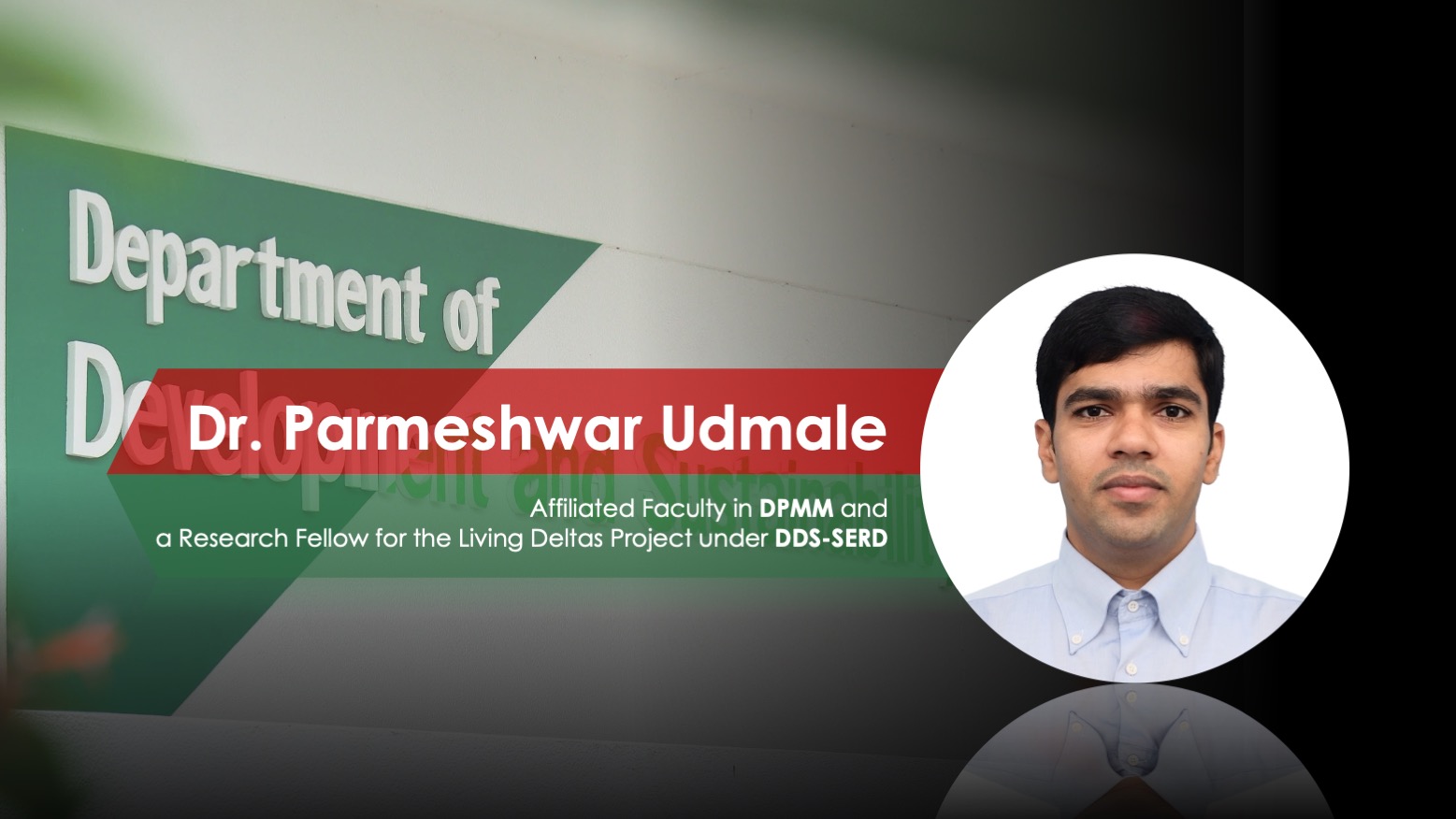 Department of Development and Sustainability would like to welcome Dr. Parmeshwar Udmale, affiliated Faculty in DPMM and a Research Fellow for the Living Deltas Project under DDS-SERD
Dr. Parmeshwar Udmale has a Ph.D. in Integrated River Basin Management (ICRE-UY, Japan) with five years of research experience (of which four years were in Japan). His research interests include water, agriculture, and society; disaster risk research (floods and droughts); drought monitoring and impact assessment; agriculture, food security, and food supply chains (domestic and international trade); water and rural livelihoods; and monitoring sustainable development goals (SDGs) at the local scale.
During doctoral studies, he has researched the socio-economic and environmental impacts of droughts at a catchment scale in the drought-prone area of Maharashtra. His JSPS Postdoctoral research was about 'how local or regional scale drought impacts on crop production propagate to national and international level'.
Besides his core research interests, he has worked as a team member of different interdisciplinary projects undertaking a range of research activities:
(1) SATREPS Project in Nepal- Hydro-microbiological Approach for Water Security in Kathmandu Valley, Nepal,
(2) Human‐Environmental Security in Asia‐Pacific Ring of Fire: Water‐Energy‐Food Nexus (WEFN) Project in Japan, the Philippines, Indonesia, USA, and Canada
(3) Research support to Secretary, UNESCO IHP Regional Committee for Asia and the Pacific, and
(4) current ongoing project – UKRI GCRF Living Deltas Hub in India, Bangladesh and Vietnam.