Urban Innovation and Sustainability
UIS Academic Program has replaced Urban Environmental Management (UEM),
Urban Innovation and Sustainability (UIS) program aims to enhance the capacity of professionals in coping with growing and complex urban needs, challenges and opportunities. Innovation refers to development of new technologies such that they denote physical objects (e.g. products, services) and knowledge systems (e.g. methods, systems), and sustainability transition aims to meet socio-ecological system needs in ways that promote healthy ecosystems, human well-being, and viable economies. The program covers systems approach of multi-scale and cross-sector, and multi-agent connectivity and decision making. It also applies different methods of enhancing capacity, for emerging themes, e.g., ageing society, circular economy, smart buildings, responsible tourism and consumption, healthy and inclusive cities, etc.
Urban sustainable land use planning and management, Management of urban infrastructure and services, Environmental systems analysis and sustainability assessment, Low carbon and sustainable transportation, Adaptation approaches to disaster risks and climate change, Sustainable and responsible tourism for development, Urban waste management and circular economy, Sustainable metropolitan development, Urban innovation in housing and real estate development, Green and inclusive buildings, Urban development and information management systems, Urban logistics and sustainable consumption
Keywords: Systems development and management; Smart and sustainable cities Exchanges and practical workshops
UIS program is very much in line with global and regional trends of urbanization and sustainability which have come with both challenges (eg, more inclusive/environmental friendly services, complicated and growing risks incl. Covid-19 pandemic, and opportunities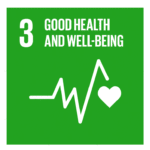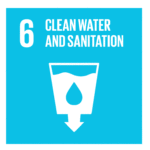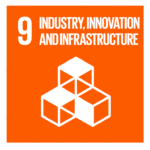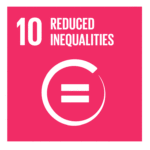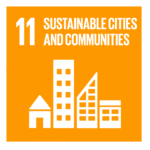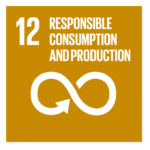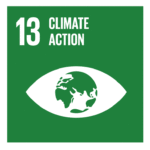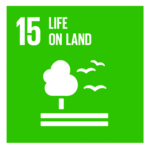 UIS provide diverse programs to meet the dynamic needs of students, including regular (two-year) M.Sc./M.Eng./M.Phil. program, one-year master's degree program, one-year professional master's program, and doctoral degree program. Each program requires corresponding credits and courses for the degree.
A summary of credits required for different programs in UIS (in the same group of programs/sub-department) is given below.
3 Credits of Required Institute Wide Course (IWC)
11 Credits of Required program
10 Credits of Elective
24 Credits of Research
A list of courses for different degrees in UIS is given below; 
Note: R = Required, E = Elective
Since UEM is a multi-disciplinary program, academic background of applicants can be flexible. However, the following background areas are preferred: Architecture, Urban and Regional Planning, Economics, Environmental Science, Civil Engineering, Natural Resources Management, Geography, Political Science, Social Science, Public Administration, Law, etc.
For Doctoral program, in addition to the Master's degree in a field relevant to UEM, two or more years of relevant professional experience is ideal. A detailed dissertation research outline must be submitted for PhD application.
Enhancing Your Student Experience
A notable strength of the UIS/UEM community is the great variety of regional and academic backgrounds of its staff and students. Currently the school has 2,300+ students from 47+ countries, faculty from 40+ countries, and a powerful alumni network of 10,00+ SERD graduates and 23,000+ AIT graduates.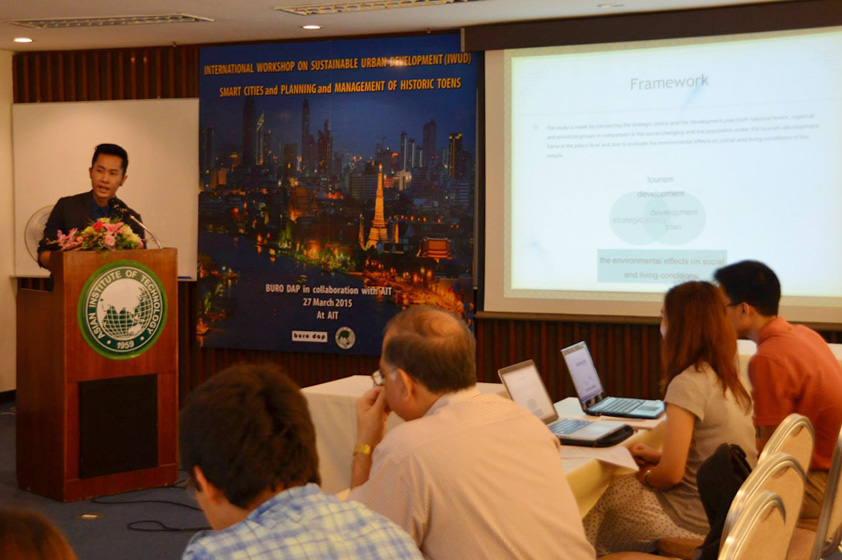 UIS has collaborated with various major organizations through projects, training, and other academic events.
Our current and past partners include: UNESCAP; Un-Habitat; UNDP; ADB; CIDA, Canada; SIDA, Sweden; Helsinki University of Technology, Finland; University of Toronto, Canada; University of Tokyo, Japan; Yokohama National University, Japan; Toyo University, Japan; Royal University of Phnom Penh, Cambodia; Phnom Penh Municipality, Cambodia; Chiang Mai University, Thailand; Ho Chi Minh University of Technology, Vietnam; West Java Environmental Protection Agency, Indonesia; Open Works and Transportation Institute, Lao PDR; Urban and Regional Development Institute, Indonesia; Local Government Academy, Philippines; Association of Cities in Vietnam; The National Municipal League of Thailand; Community Organization Development Institute, Thailand and more
We are accepting new students for January and August intake!
Contact us
Leave your message, we will contact you soon