Select 'Online' option, then click Submit button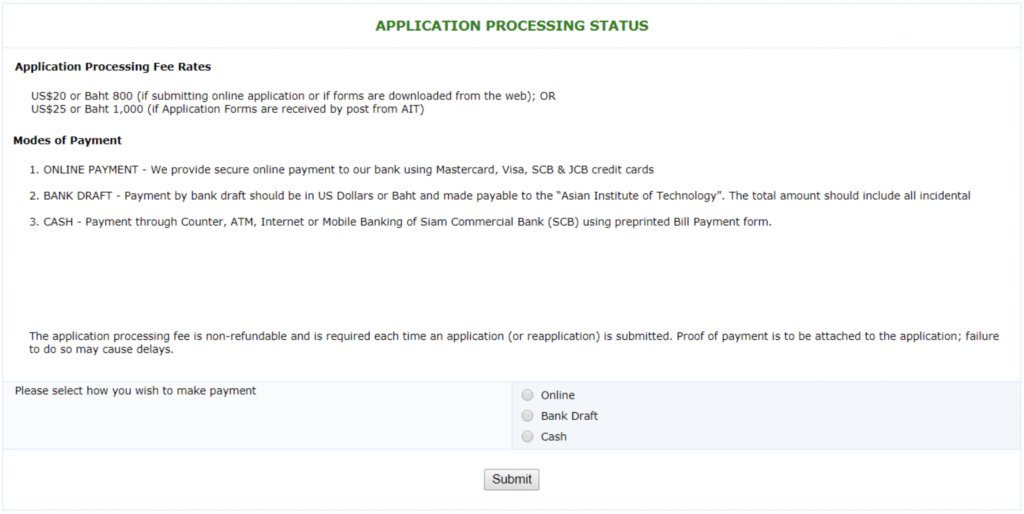 There is only VISA available for online payment, then select the currency that you want to pay 'USD'

Fill up the required information from your card, then click 'Pay' button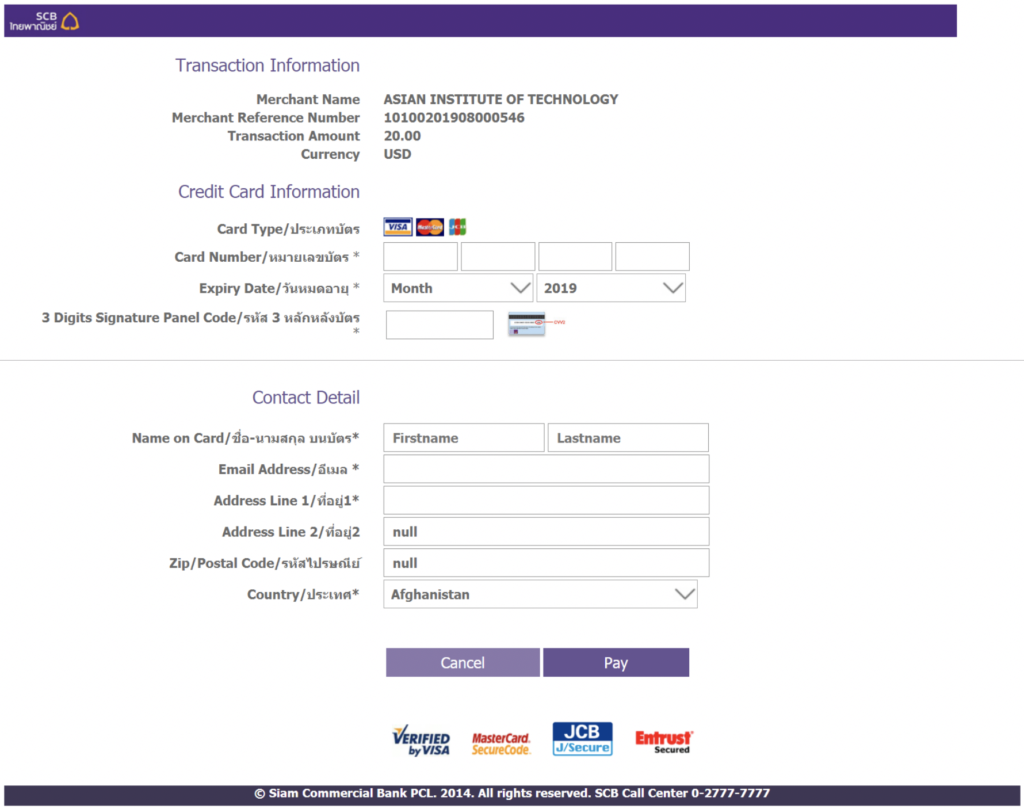 Please wait until the process finished, AIT will process your payment status as soon as possible.
Please keep the Payment transaction confirmation until your payment status updated.
If you are not able to pay online or western union, payment can be made through bank transfer to AIT bank account. Once the payment is done through bank transfer, please send the bank transaction detail to admissions@ait.ac.th and dds-head@ait.ac.th to process your application internally.
Bank account details:
Bank Name: Siam Commercial Bank, Thailand
Bank account name: Asian Institute of Technology

Bank current account number

468-046301-2 or 

Bank savings account number

405-999567-0
Bank SWIFT Code: SICOTHBK
Bank address: 95 Moo 8, Klong Nueng, Klong Luang, Pathumthani 12120, Thailand
Fees can also be paid through western union, in this regard, please write to admissions@ait.ac.th for further details.
Department of
Development and Sustainability
Contact Us
Have any trouble?