Not just a woman, she is a DAAD scholar: The Sawatdee journey of the first transpinay in AIT – Renz Prudenciado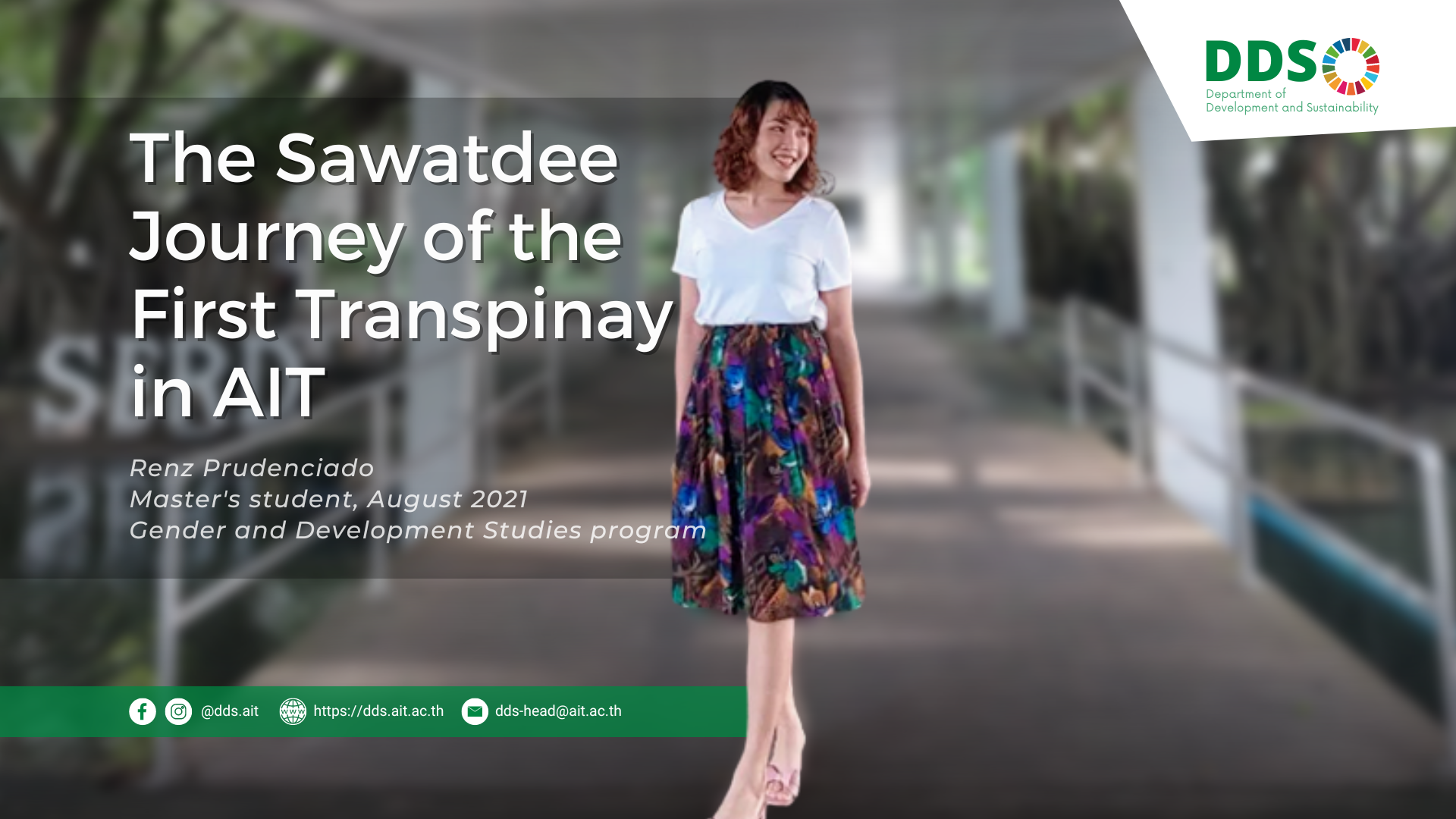 We would like to warmly congratulate Renz Prudenciado, Master's student in the Gender and Development Studies (GDS) program, August 2021 batch for receiving DAAD Scholarship at AIT. The following is her journey sharing, which may serve as a guideline for those interested in applying to study with us at the Department of Development and Sustainability, AIT, Thailand.
---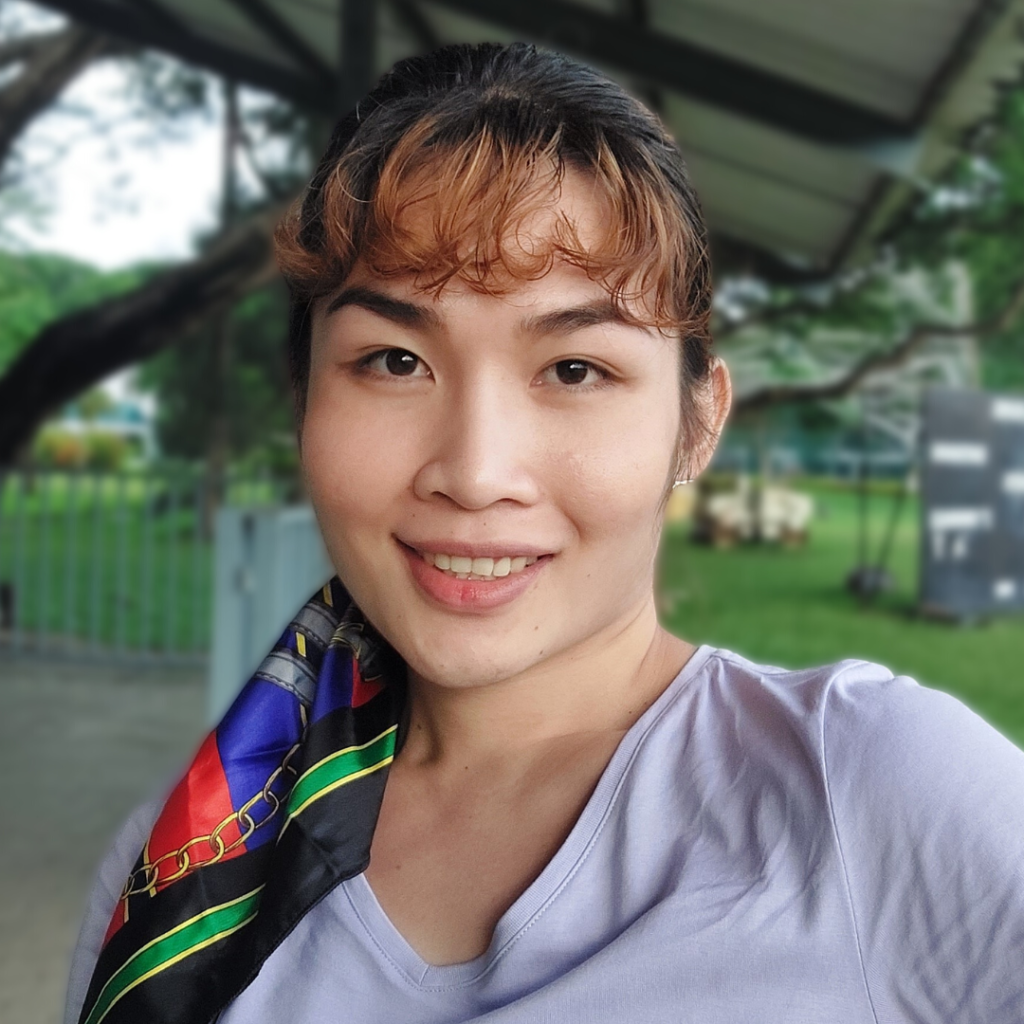 "DAAD Scholarship provides me with an inclusive platform as I embrace this amazing and fulfilling journey of becoming the servant and the voice of the discriminated, marginalized, and oppressed."

— Renz Prudenciado, DAAD Scholar 2021
---
Studying Master of Science in Gender and Development Studies at the Asian Institute of Technology (AIT) enables me to open my critical eye, heart, and mind to achieving equity, inclusion, and representation in home, community, and beyond—because diversity is not enough. As a transgender woman who aspires to make gender salience and equality in various spheres of life, dismantling bigenderism, the DAAD Scholarship provides me with an inclusive platform as I embrace this amazing and fulfilling journey of becoming the servant and the voice of the discriminated, marginalized, and the oppressed.
The cradle of the DAAD scholar
I was born and raised in a small farming village on Maripipi Island, Philippines. Yet, early on, I embedded in myself what my late father always told me, "Never be afraid to discover the world outside our island."
My father has impressed in me not to feel small despite our rural town's stature or my humble background and encouraged me to spread my wings. He made me believe that there is a star inside me that I should find, feel, and live — the star that has no gender. He played a huge role and influence as I embrace confidently the struggles and the triumph of living as a transgender girl and now a woman. He died amid the COVID-19 pandemic. He previously had stage IV chronic kidney failure.
I was not raised in a normative upbringing — my mother died when I was six years old. It was not an easy childhood, but my maternal aunt was also there to show me the nurturing love and care, then and now, that made me a person imbued with values necessary for human relationships.
Education was the key to improving our lives.

Renz Prudenciado
Like in many Filipino families, I knew that education was the key to improving our lives. I understood early on the struggle to finish my education and pursue a socially relevant career. Lacking financial means, I worked hard in my application for scholarship programs. And I was granted a Department of Science and Technology (DOST) full scholarship to pursue the undergraduate program that I wished to study.
I was a student in Leyte when Typhoon Haiyan struck the island in 2013. It was one of the strongest tropical cyclones recorded worldwide. Back then, the immense fear and the chaos running through my mind at that time were agonizing, but I survived partly because I knew that I had a mission: I needed to make my father, my maternal aunt, and my brother proud; I needed to give back to the Filipino people whose taxes provided me an avenue to a better life.
The storm and its aftermath cleared, and I eventually graduated cum laude with the degree Bachelor of Science in Biology at Leyte Normal University. I was chosen as the Model Student in 2017 and was also awarded the Meritorious Achievement Award for Research for my undergraduate study, "Mosquito Larval Surveillance in Agricultural, Coastal, and Urban Communities in Biliran Province," which I presented at the 2017 Philippine National Health Research Symposium.
A year after my graduation, I was given a chance to work in civil society as a project assistant at the Health Futures Foundation, a non-profit organization that implemented health and rehabilitation projects in communities affected by Typhoon Haiyan. Afterwhich, I worked as a Science Research Specialist at the National Research Council of the Philippines (NRCP), a government agency mandated at promoting and supporting basic research for Filipino scientists, researchers, and artists.
Filipinos have a lot of misconceptions about sexual and reproductive health rights (SRHR), gender, and sexuality. I have heard how family planning is dismissively seen as a form of abortion, and how HIV/AIDS is considered a disease only in gay people. Yet, my work at HFI helped me strengthen my desire and agency to protect and promote SRHR in various communities, which started when I was about eight years old — influenced by my maternal aunt, who was a midwife then.
I have seen how SRHR-centered works contribute to local social development. Women who were educated about sex and motherhood and girls who were taught about their bodies became social leaders and reformers. However, I found some missing links in this kind of work — the role of men and new masculinity and the stories of gender-diverse people. I believe that ending gender disparities in health can lead to family's economic emancipation, in particular, and national development, in general. AIT is now preparing me for a larger role to become a more articulate gender practitioner for the basic dignity that is still easily neglected and denied to individuals like me and communities like mine. And as someone with a hunger to expand the horizons of learning, I believe that the DAAD scholarship has provided me with an exhilarating opportunity to broaden my horizon in research on gender, sexuality, and development studies — to fulfill my calling for social change.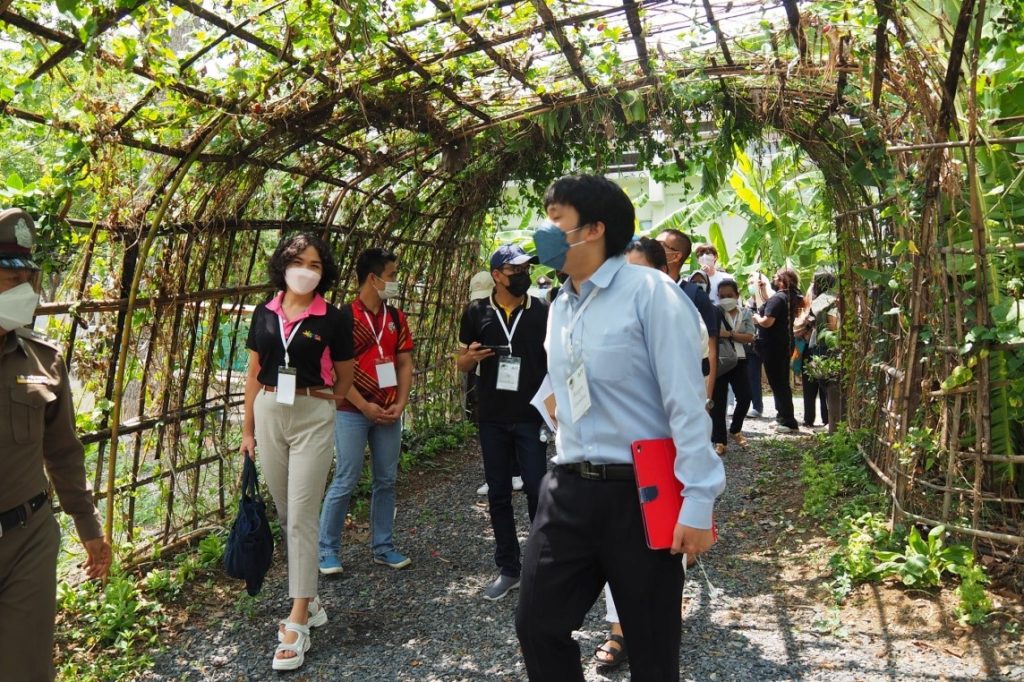 DAAD for diversity and equal opportunity toward a better path forward
I could never imagine studying abroad without a scholarship, but a continuous manifestation, prayers, perseverance, hard work, resiliency, and trust from the people helped me obtain a DAAD scholarship.
My journey to becoming a DAAD scholar started when my friend, Gin Cuaton Permejo, encouraged me to send an application to AIT and apply for this scholarship. The procedure can be daunting, but I knew it is worth investing effort, time, and energy because of the benefits that an aspiring awardee can get and the reputation of the scholarship in achieving diversity and inclusion in its programs, particularly in increasing the participation of lesser represented social groups and network of aspiring leaders with similar advocacies. So yes — I claimed that I will become a DAAD scholar. Since then, I have contacted two of my mentors—Dr. Marieta Bañez Sumagaysay, my former boss, and Dr. Maricel Gomez, my former Biology teacher and one of my thesis advisors in college—and invited to become my referees.
Because of the beneficence of the people who trust me and the DAAD scholarship, I will be able to reverberate the voice of a resolute transgender woman who aspires to share the light with those individuals who have been hidden, discriminated against, marginalized, and oppressed because of the factors perceived by society as weak, undesirable, or impermissible.
DAAD has provided me with a meaningful and insightful platform for my potential and stories to be visible to the world — a light on my path forward. I am now part of an increasingly heterogeneous profile of scholars from various cultures.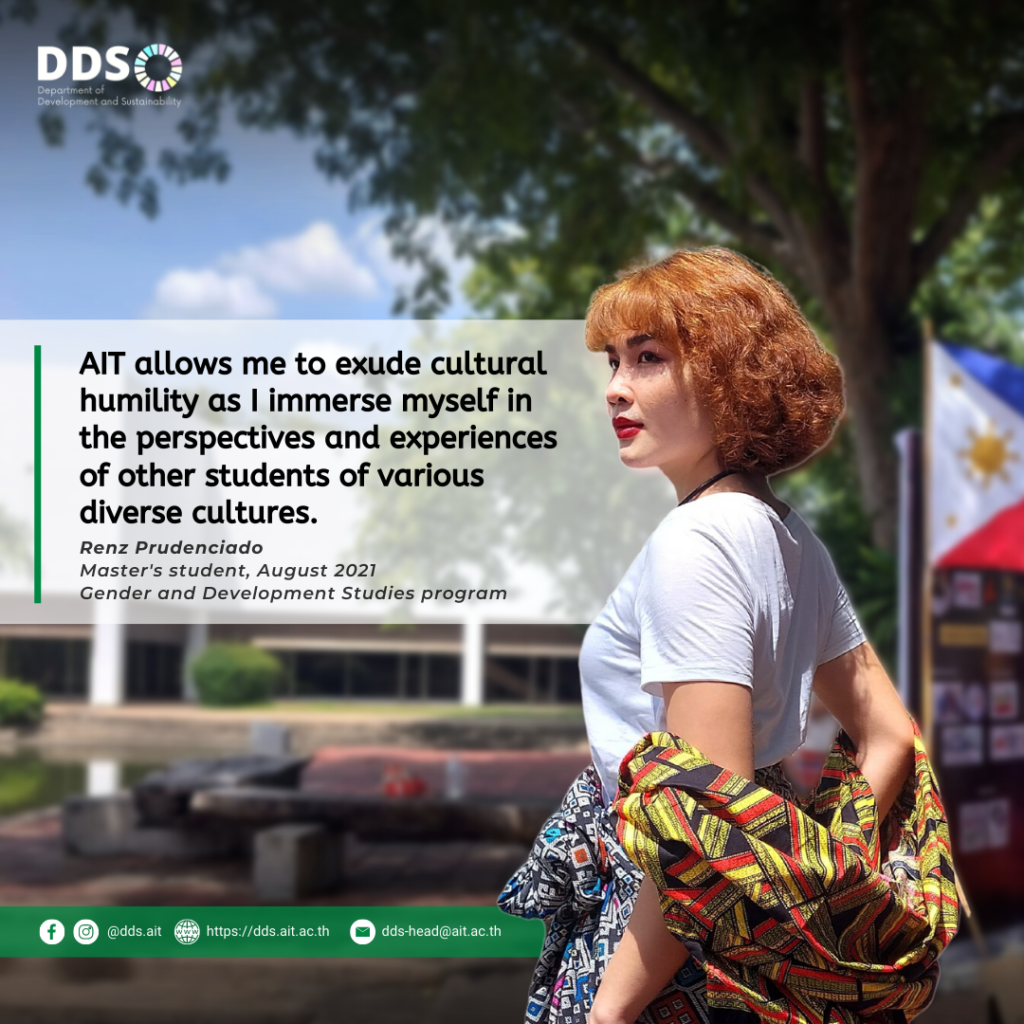 AIT as a home
Diversity, representation, and inclusion are something that we all strive to achieve towards creating a safer, nurturing, and enabling society that celebrates human rights norms, such as racial and gender equality. And AIT is a home where I generally feel safe while heightening my potential through the education this institution offers.
AIT allows me to exude cultural humility as I immerse myself in the perspectives and experiences of other students of various diverse cultures. This cultural humility that I am working in progress is shaped by our professors and mentors here at AIT, which helps me in critically dealing with my personal biases—bias toward truth and facts.
Moving forward, I hope that my experiences here at AIT will better hone my interpersonal skills as I teach myself to improve my cultural quotient, which may influence as I develop my intercultural communication skills.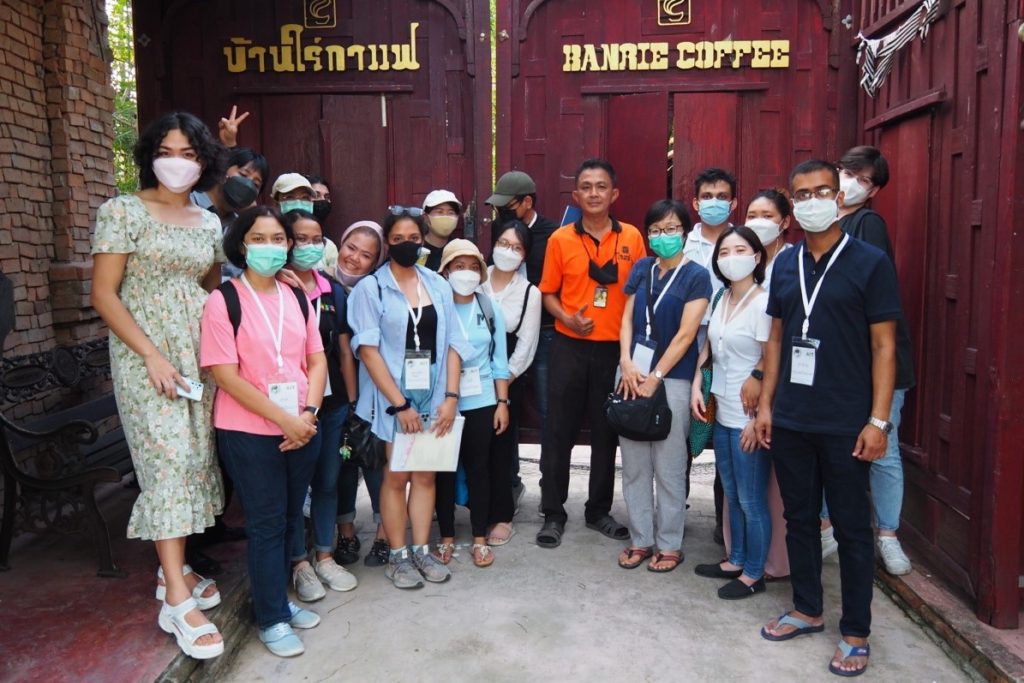 Sawatdee, aspiring DAAD scholars in AIT
Are you ready for the opportunities that AIT and DAAD can together provide you here in Thailand?
Have courage to take a step forward. Reverberate your voice to the world and create an impact on your society. Begin now.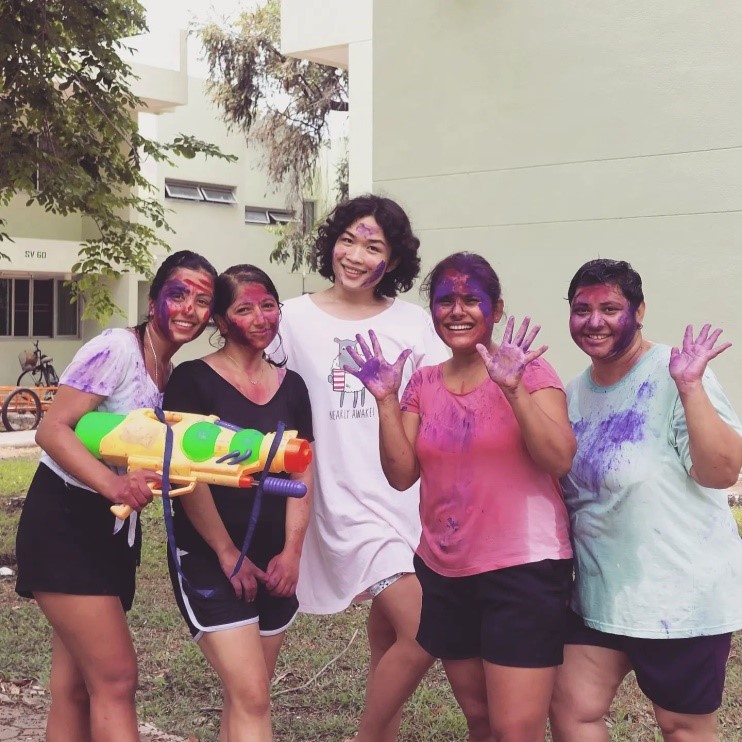 Congratulations
Congratulations again to Renz Prudenciado, Master's student in the GDS program, August 2021 batch for your story sharing with us. DDS wishes you a successful journey ahead in all your future ventures and endeavors. We would also like to offer our full encouragement and support to you every step of the way.
Get the Direct Link to Apply
More about the DAAD scholarship for the August 2023 intake