Special lecture "Development Cooperation of the European Union: Priorities, Strategies and Methodological Considerations"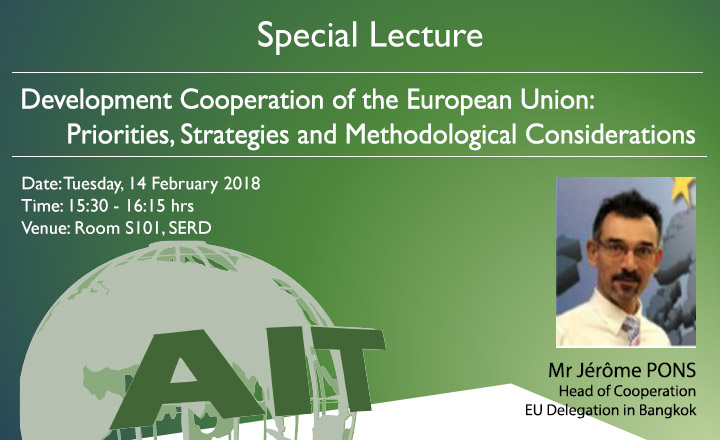 Special lecture "Development Cooperation of the European Union: Priorities, Strategies and Methodological Considerations"
by Mr Jerome Pons, Head of Cooperation from the EU Delegation in Bangkok.
Prior to joining the European Commission, Mr. Pons worked for ten years with international and non-governmental organisations in the fields of development, good governance and humanitarian assistance in Europe, Africa, Asia and the Middle East. Mr. Pons has a Master's degree in 'Banking and International Finance' and a PostGraduate Diploma in 'Development Economics' from the University of Dijon, France.
The talk will be held on;
Date: Tuesday, 14 February 2018
Time: 15:30 – 16:15 hrs
Venue: Room S101, SERD
We looking forward to seeing many on you at the lecture.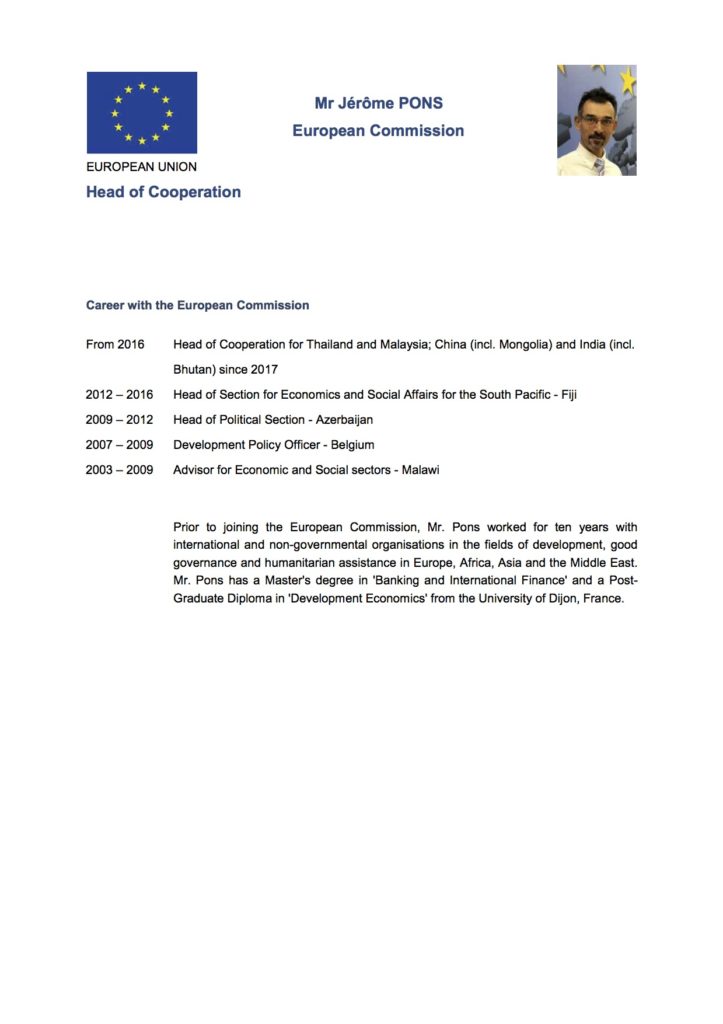 Contact:
Dr.Sylvia Szabo
Tel: +66-2-524-5696
Department of Development and Sustainability (DDS),
SERD, AIT