DDS Faculties in two UKRI-funded Global Research Hubs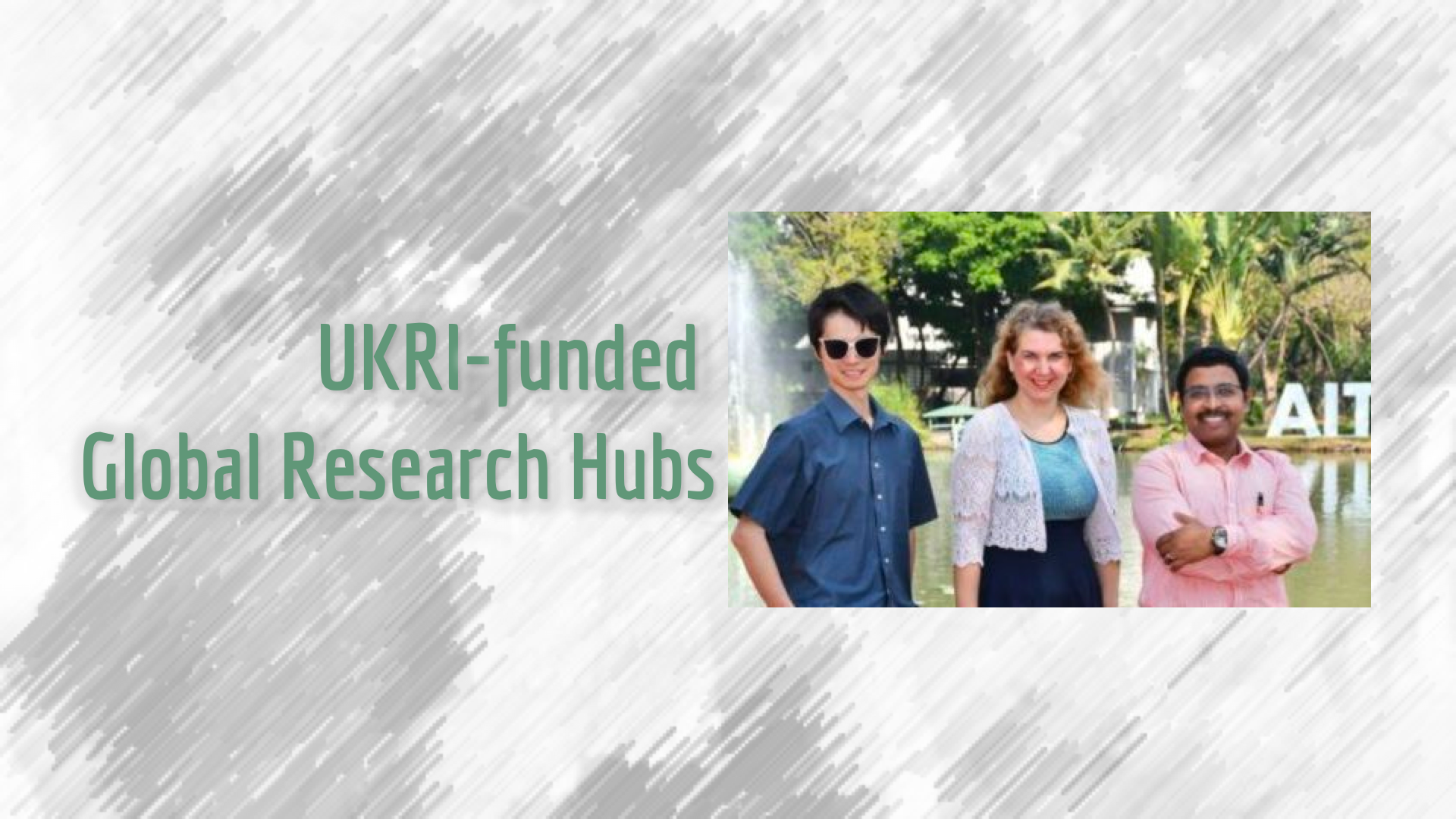 News source: https://www.ait.ac.th/2019/01/ait-partners-two-uk-research-innovation-global-research-hubs/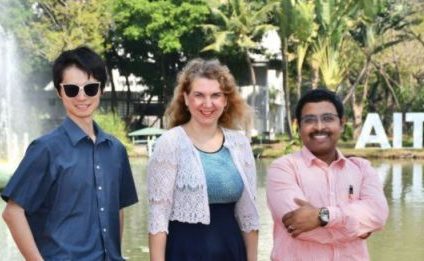 The Asian Institute of Technology (AIT) is partnering in two global research hubs funded by UK Research and Innovation (UKRI). These interdisciplinary hubs will work across 85 countries together with governments, international agencies, the private sector, and NGOs with the aim of developing creative and sustainable solutions that will help make the world safer, healthier, and more prosperous.
UKRI has created 12 global hubs through its Global Challenges Research Fund (GCRF), and AIT is associated with two of these: the UKRI GCRF Living Deltas Hub, and the UKRI GCRF Trade, Development, and Environment Hub.
Led by Newcastle University, the Living Deltas Hub gathers 39 partner organizations spread across 13 countries. It will focus on the three Asian deltas (Mekong, Ganges-Brahmaputra, and Red River), and aims to safeguard the future of these deltas through resilient communities and sustainable development. Dr. Sylvia Szabo, Department of Development and Sustainability, and Dr. Indrajit Pal, Disaster Preparedness, Mitigation, and Management, are spearheading the Hub for AIT.
The UKRI GCRF Trade, Development, and Environment Hub is led by the UN Environment World Conservation Monitoring Centre (UNEP-WCMC) and includes 51 partner organizations from 15 partner countries. This Hub will work across supply chains to influence trade-related policy and practice. The AIT team includes Dr. Sylvia Szabo and Dr. Takuji W. Tsusaka, both of the Department of Development and Sustainability.
Professor Andrew Thompson, UKRI Champion for International and Executive Chair of the Arts and Humanities Research Council (AHRC), said: "The sheer scale and ambition of these hubs is what makes them so exciting. They enable us to deliver a coordinated global response, with UK researchers working in partnership with researchers, governments, NGOs, community groups, and international agencies across developing countries. Each hub has the potential to transform the quality of life for multitudes throughout the world and safeguard our planet for future generations."
For her part, Dr. Sylvia Szabo remarked: "We are very excited to be working on the UKRI GCRF Hubs together with our British colleagues and international partners. While many developing countries have experienced significant improvements across different human well-being indicators, large inequalities persist among socio-economic groups, and these must be addressed. We look forward to engaging with experts and local communities to design tailored solutions that will benefit the people and the environment."
According to Dr Indrajit Pal, "Vulnerability of the society is linked to the level of well-being of individuals and communities, access to basic human rights, good governance, social equity, traditional values and overall collective organizational systems. The main opportunity for reducing risk at the community level lies in reducing vulnerability, exposure and underlying risk drivers – and we will be working together to address these."
From the natural resources management perspectives, Dr. Tsusaka remarked: "Intensive use of wild species and crops causes populations of flora and fauna to crash. Demand for agricultural land run by large estates also removes forest natural habitats for wildlife. Such loss and degradation of natural resources have knock-on effects on marginalized people. To tackle this, the new UNEP-WCMC – led research will aim to foster pro-poor, inclusive, and ecologically responsible development."
The UKRI GCRF Global Interdisciplinary Research Hubs bring together 85 Countries, 550 researchers, 400 unique partner organisations, and an overall investment of £200 million.
External Links
UKRI: https://www.ukri.org/news/new-global-research-hubs-to-tackle-complex-development-challenges