AIT CAREER FAIR & S.U. RESEARCH EXHIBITION, 2018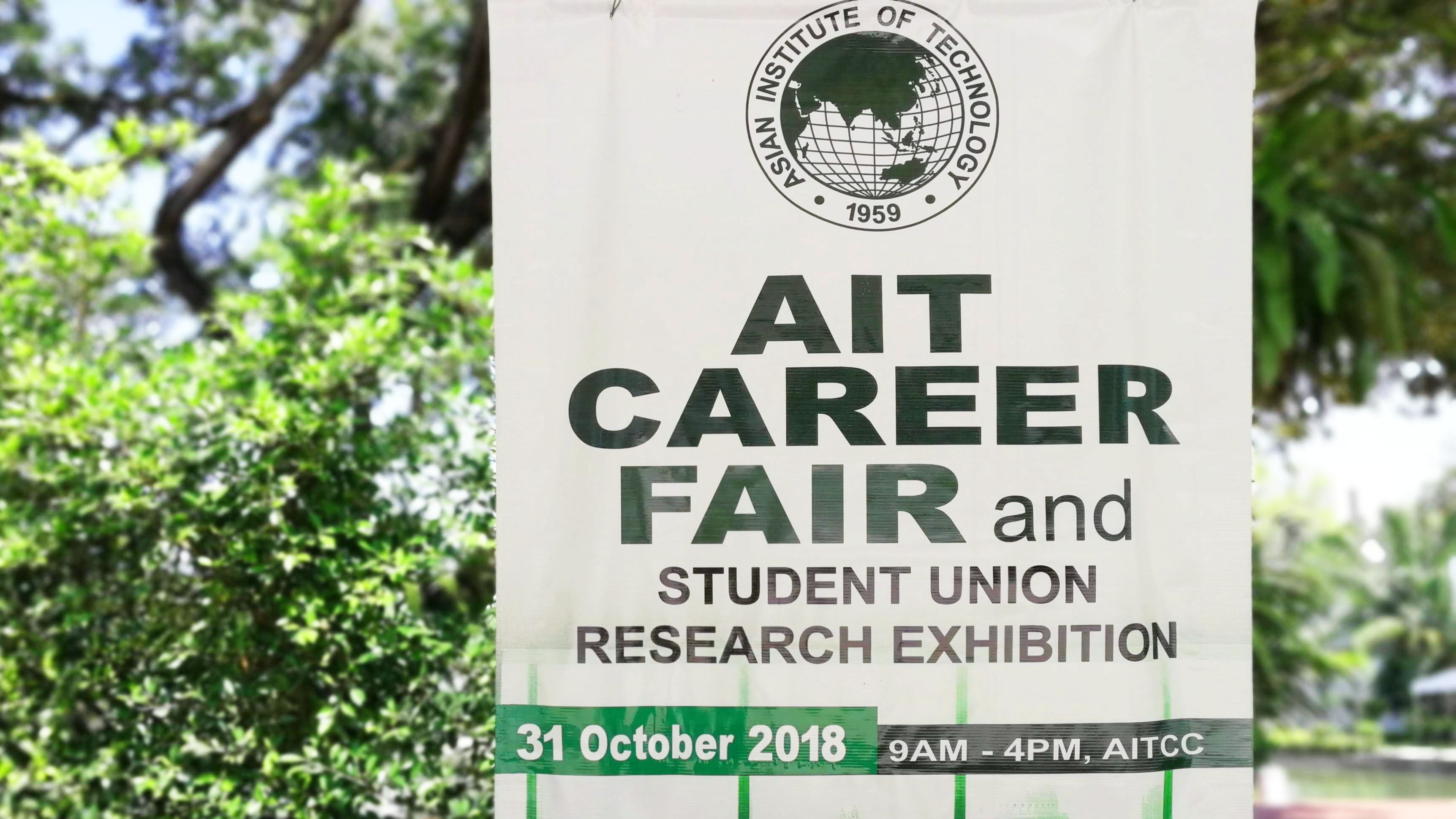 Twenty-four (24) organizations have confirmed to join the AIT Career Fair scheduled on 31 October 2018 from 9:00 am – 4:00 pm. at the AIT Conference Center. Opening Program is at 9:30 a.m. at the Robert B. Banks Auditorium, AITCC. 
You are cordially invited to explore and uncover opportunities offered by the companies that are joining the event.
A brief profile of the companies that are attending our Fair are given below, with 9 first timers and 15 continuing Career Fair partners, as follows :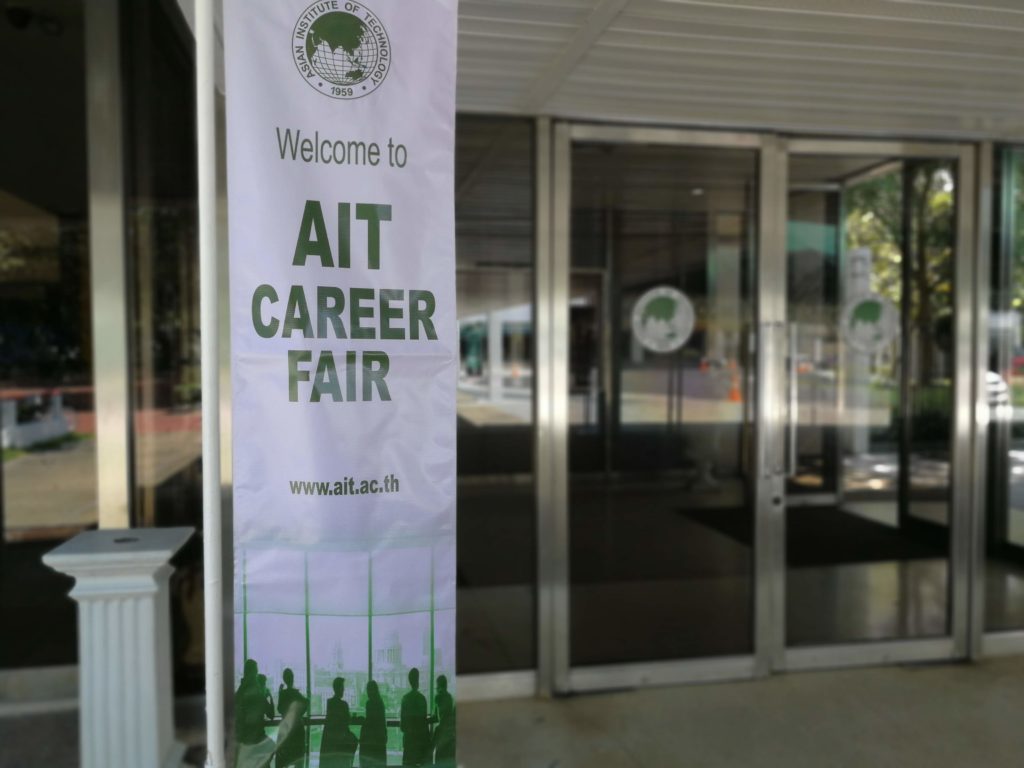 CAREER TALK SCHEDULE:
¤ GetLinks Career Talk on  2 November 2018 (Fri), 4:00 – 5:30 pm, TV Room, 2nd Flr., AITCC
¤ Siam Makro Career Talk on 7 November 2018 (Wed), 4:00 – 5:30 pm, Milton Bender Auditorium, AIT
COMPANIES CONDUCTING INTERVIEWS ON CAREER FAIR DAY:
¤ Amazing Adventure Bangkok Co. Ltd. 
CAREER CENTER WEBSITE SPONSORS:
¤  WHA Corp. Public Company Limited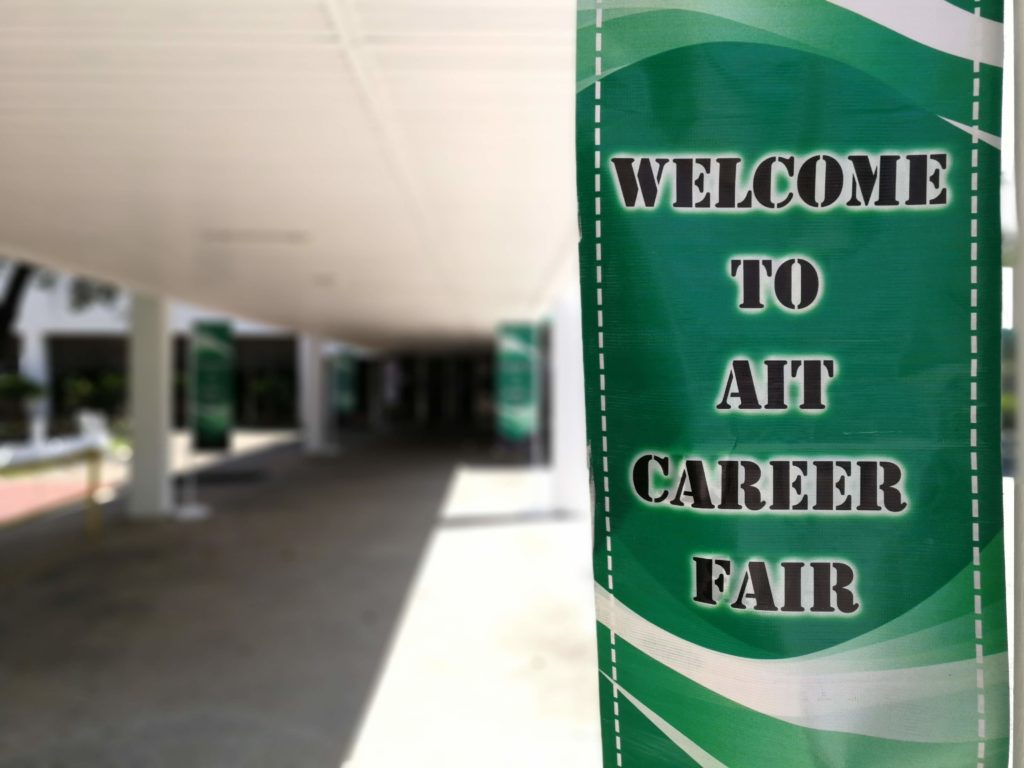 Reference: https://careercenter.ait.ac.th/