Congratulations to Ms. May Sabe Phyu winner of the 2019 N-Peace Awards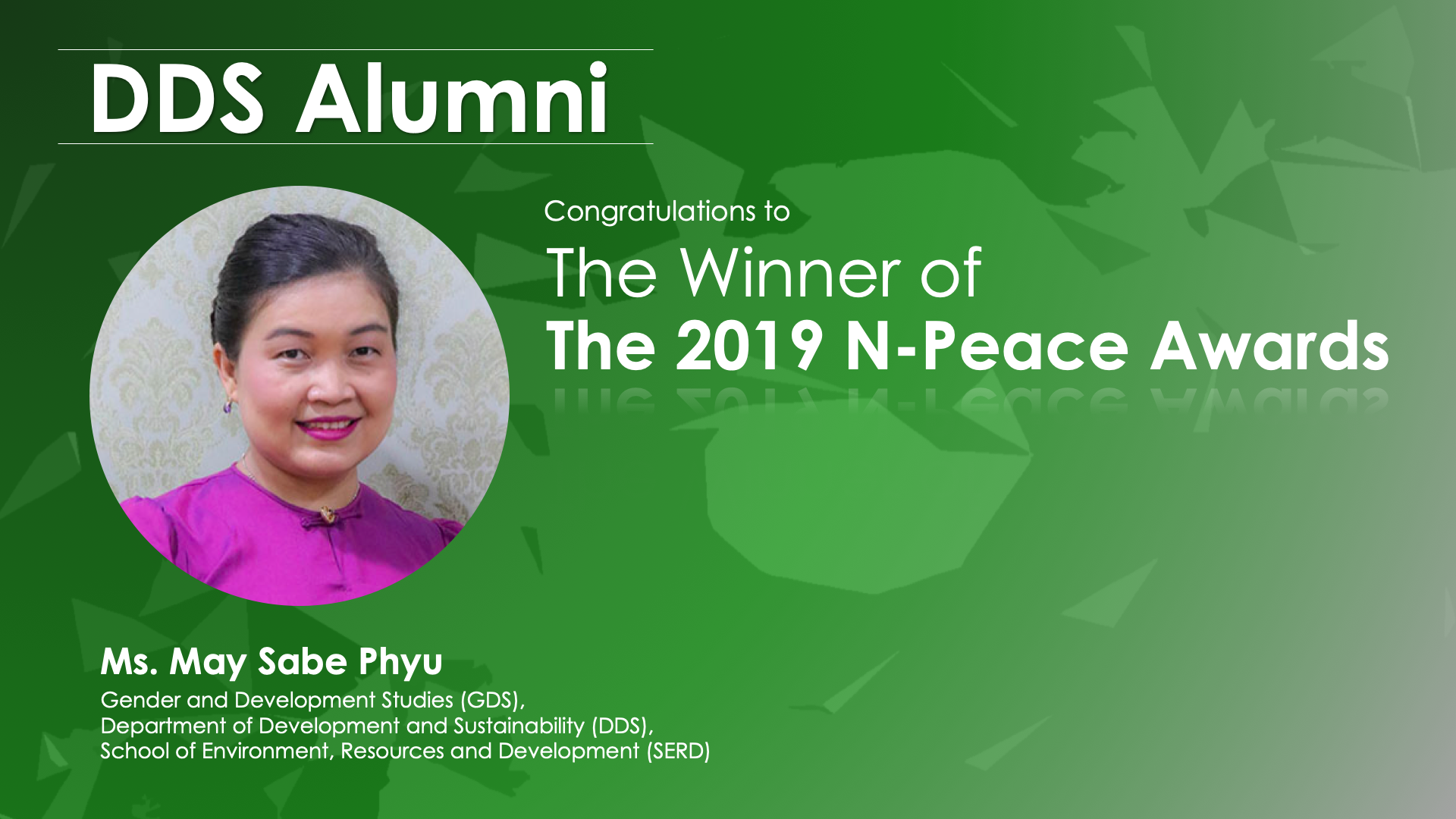 May Sabe Phyu has had a dynamic career advocating for women's full realization of their human rights. Currently serving as Director of the Gender Equality Network, her work utilizes intersectional approaches and engages multi-sectoral stakeholders as partners in achieving gender equality. She uses various platforms to build on the gains of women in Myanmar, and continuously identifies and works to address laws, policies, as well as cultural and social norms that work against the achievement of full gender equality.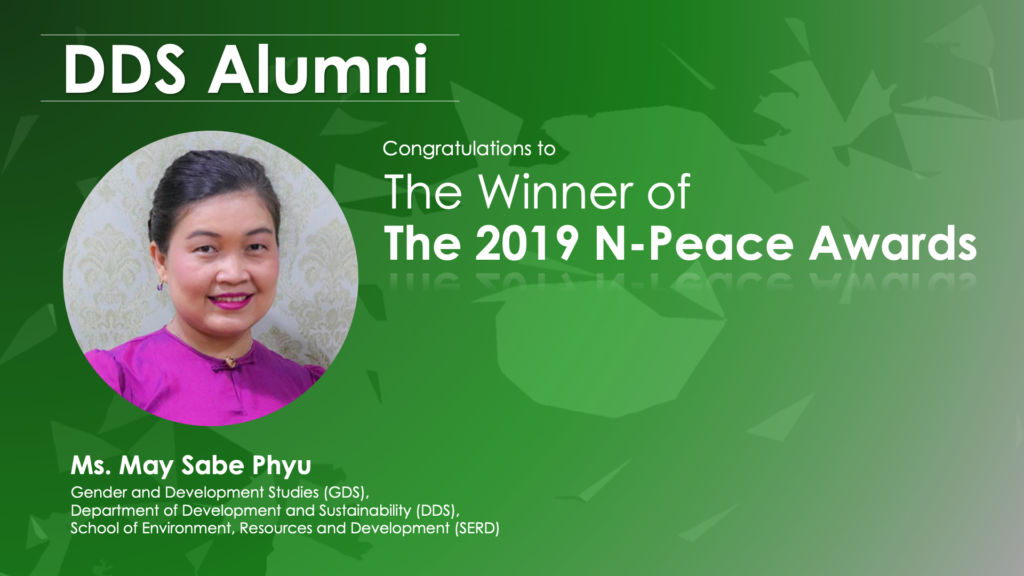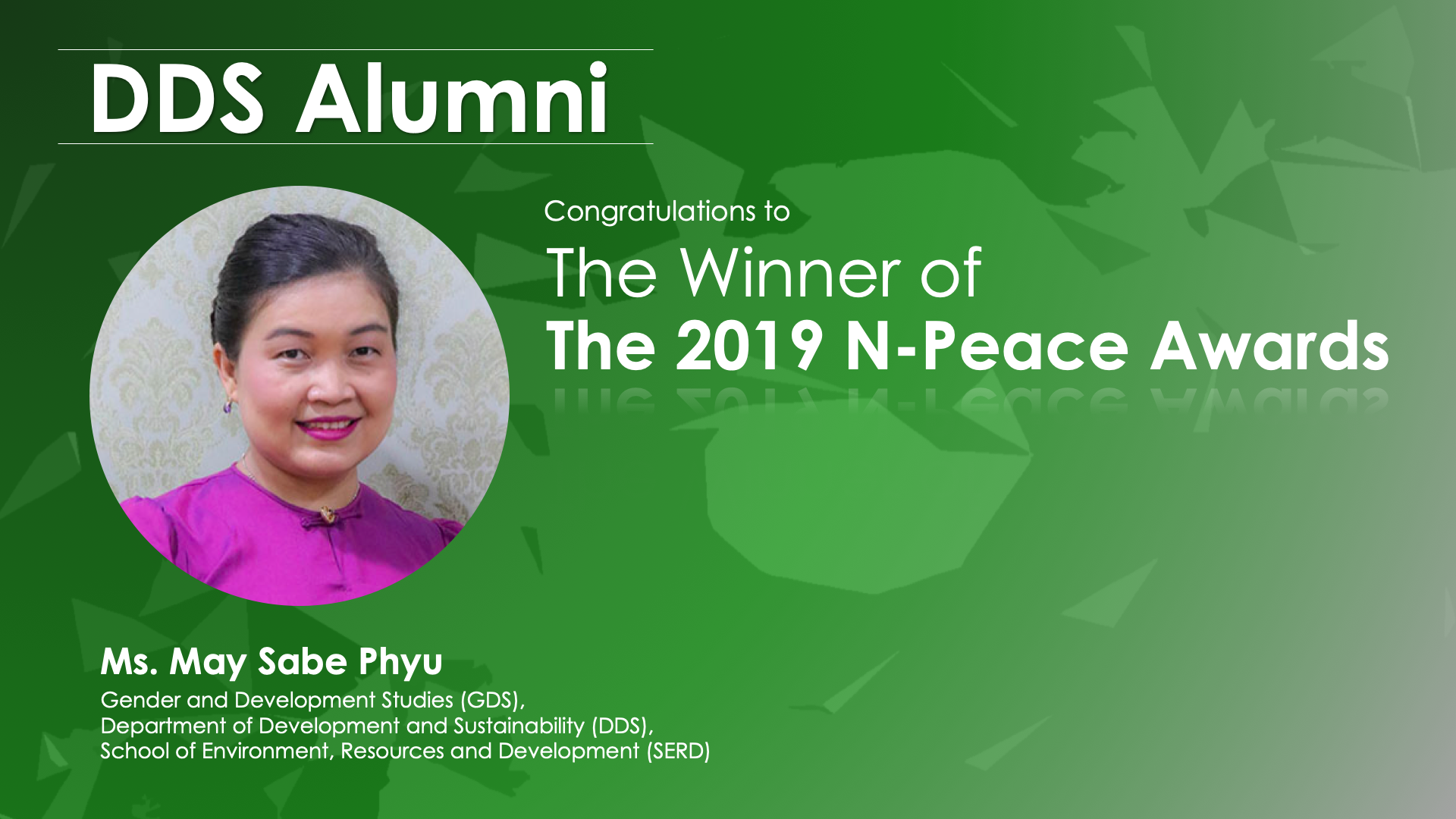 May's work is centered around advocacy which considers gender, ethnicity, the rights of the disabled, and access to health care. She is the Co-Founder of the Kachin Peace Network, and the Kachin Women's Peace Network, organizations that call for inter-ethnic dialogues social cohesion.
In 2015, she was the recipient f the International Women of Courage Award. In 2017, she was honoured for her role in advancing the Women, Peace and Security agenda in Myanmar through the Global Trailblazer Award. May is also an alumnus of the Gender and Development Studies, School of Environment, Resources and Development, Asian Institute of Technology (AIT).
Reference: http://n-peace.net/winner-2019/may-sabe-phyu-4/
Awards announcement: https://www.asia-pacific.undp.org/content/rbap/en/home/presscenter/articles/2019/announcing-the-winners-of-the-2019-n-peace-awards.html