Rapid decline of natural resources has increasingly threatened sustainable development. Natural Resources Management focuses its teaching and research on understanding and assessment of the impacts of decision making and international policies on natural resources management through the use of various analytical frameworks, methods, tools, and technologies.
Sustainable forest carbon management, Land use change, Land degradation, Water management and governance, Biodiversity conservation, Natural resource economics and policies, Climate mitigation/adaptation, and Applications of geomatics in natural resources management.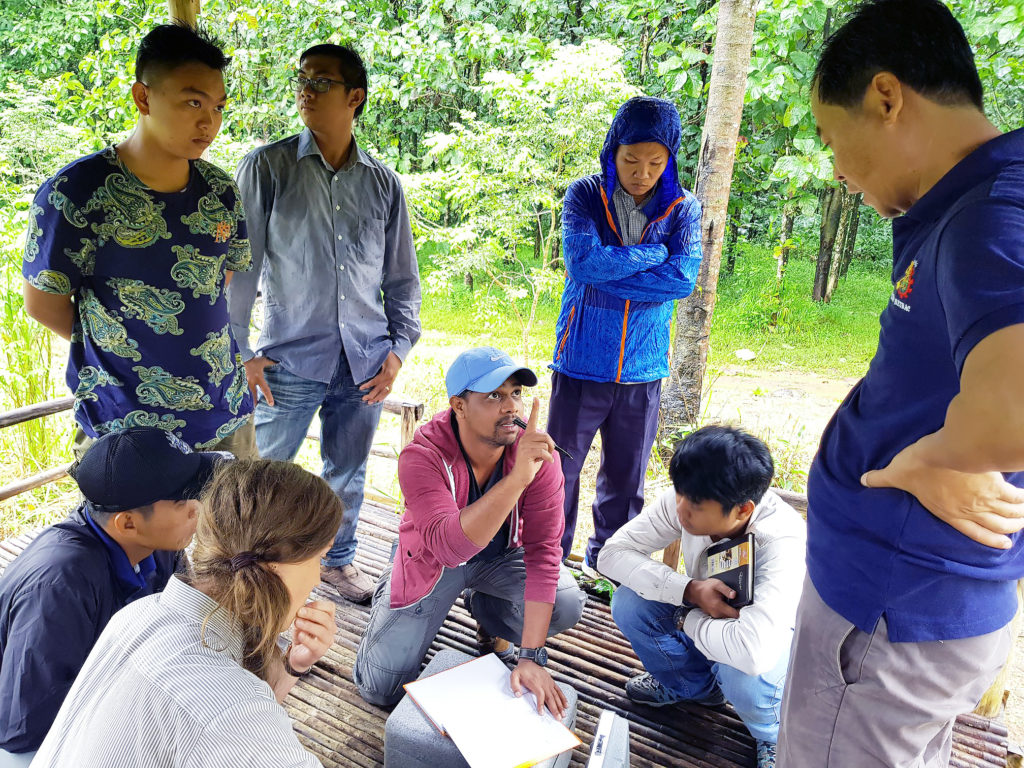 The curriculum offered by the NRM program includes courses in:
– NRM Issues for Asia
– Ecological Principles for NRM
– Land Resources Management
– Research Design for NRM
– Biodiversity and Conservation
– Integrated Land Use Systems
– Natural Resources Economics
– Forestry
– Society and NRM
– Geospatial Techniques for NRM
– Integrated Natural Resources Planning and Policy
– Natural Resources Degradation and Conservation
– Land Use, Climate Change and Adaptation
There are also a number of courses offered by other fields of study in AIT in the area of rural development, gender studies, environment, agriculture, climate change, and GIS/remote sensing that are of interest to NRM students. In addition to coursework, each student will undertake an independent thesis or research project on NRM issues. In international peer-reviewed journal
We have an excellent array of international collaboration for research, teaching and outreach with universities, research institutes and regional/international organizations in Asia, Europe and North America. 
Students have opportunity to involve in academic exchange program and research activities. Students also have access to excellent teaching and research facilities, spatial systems laboratory (RS/GIS), including the AIT library and other computing facilities for state of the art hands on sessions. 
AIT has several centers of excellence related to climate change, consulting, outreach and students can have opportunities for internship within or outside the campus. Field trips are organized to provide real world experiences to the students.
Graduates from the NRM field of study work in several areas, including universities and research institutions, government services (e.g., environmental departments, forestry, agriculture), international organizations and non-government organizations. Many of the M.Sc. students also choose to pursue a Ph.D. degree either at AIT or in another institute elsewhere in the world.