DAAD Scholar Interview – Tin La Pyae Woon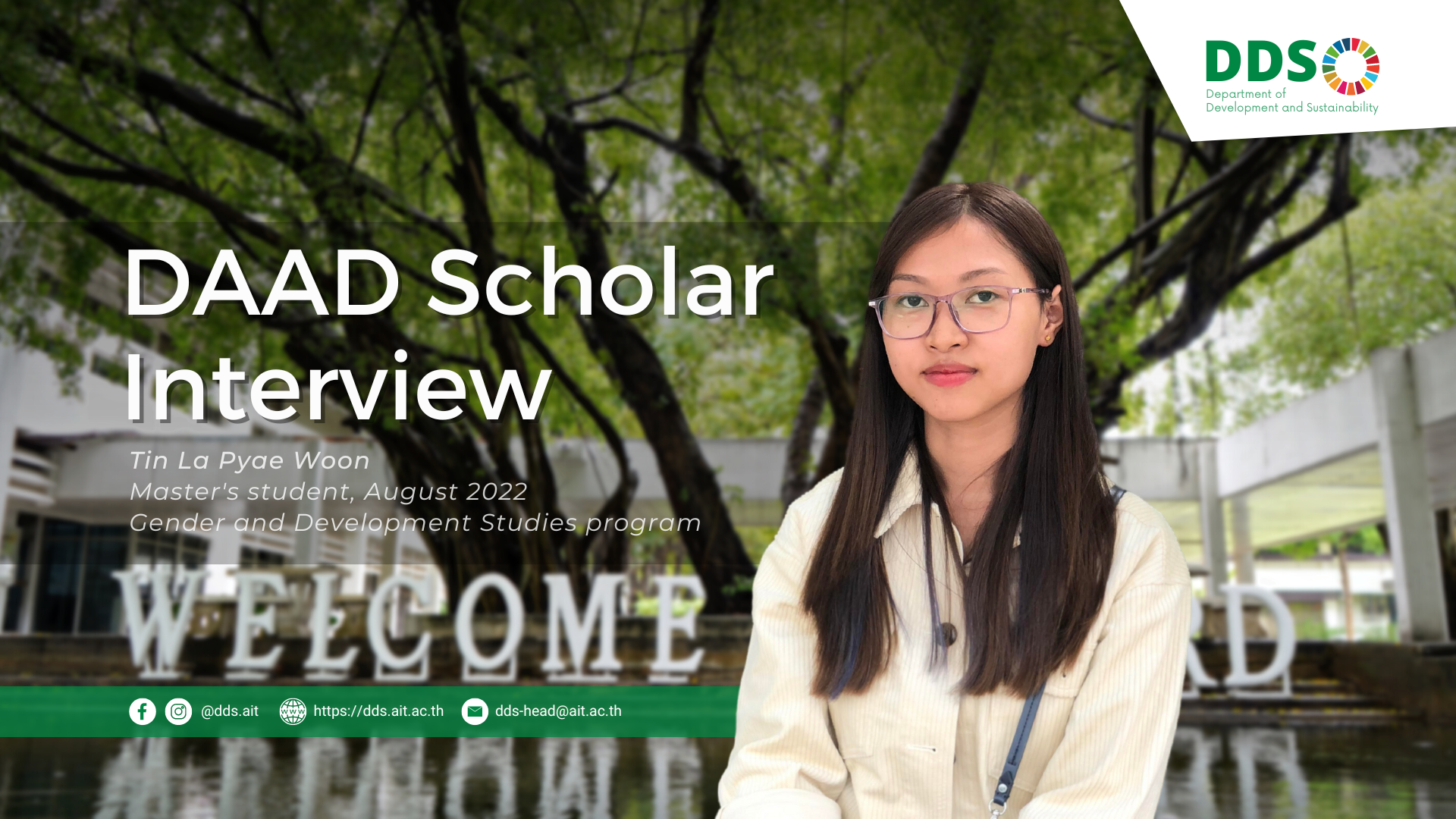 DDS would like to warmly congratulate Tin La Pyae Woon, Master's student in the Gender and Development Studies program, August 2022 batch for receiving DAAD Scholarship at AIT. The following is a sharing experience with the DAAD scholarship recipient, which may serve as a guideline for those interested in applying for study at DDS.
Interview questions about the scholarship
---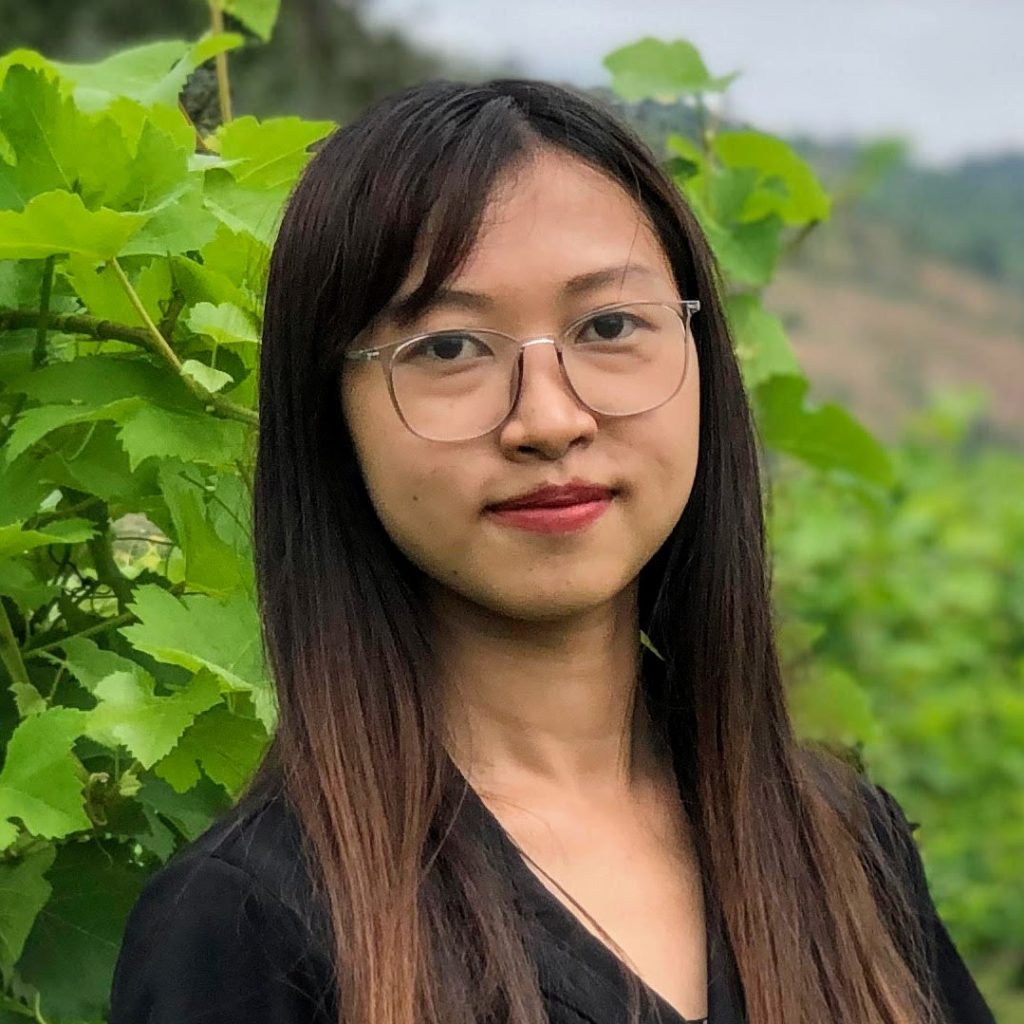 "Being awarded the DAAD scholarship is actually one of the greatest achievements of my life."

— Tin La Pyae Woon, DAAD Scholar 2022
---
Q: What does the award mean to you?
A: Being awarded the DAAD scholarship is actually one of the greatest achievements of my life. This motivated and enabled me to follow my dream. It paved the path for me to become a gender expert in the future.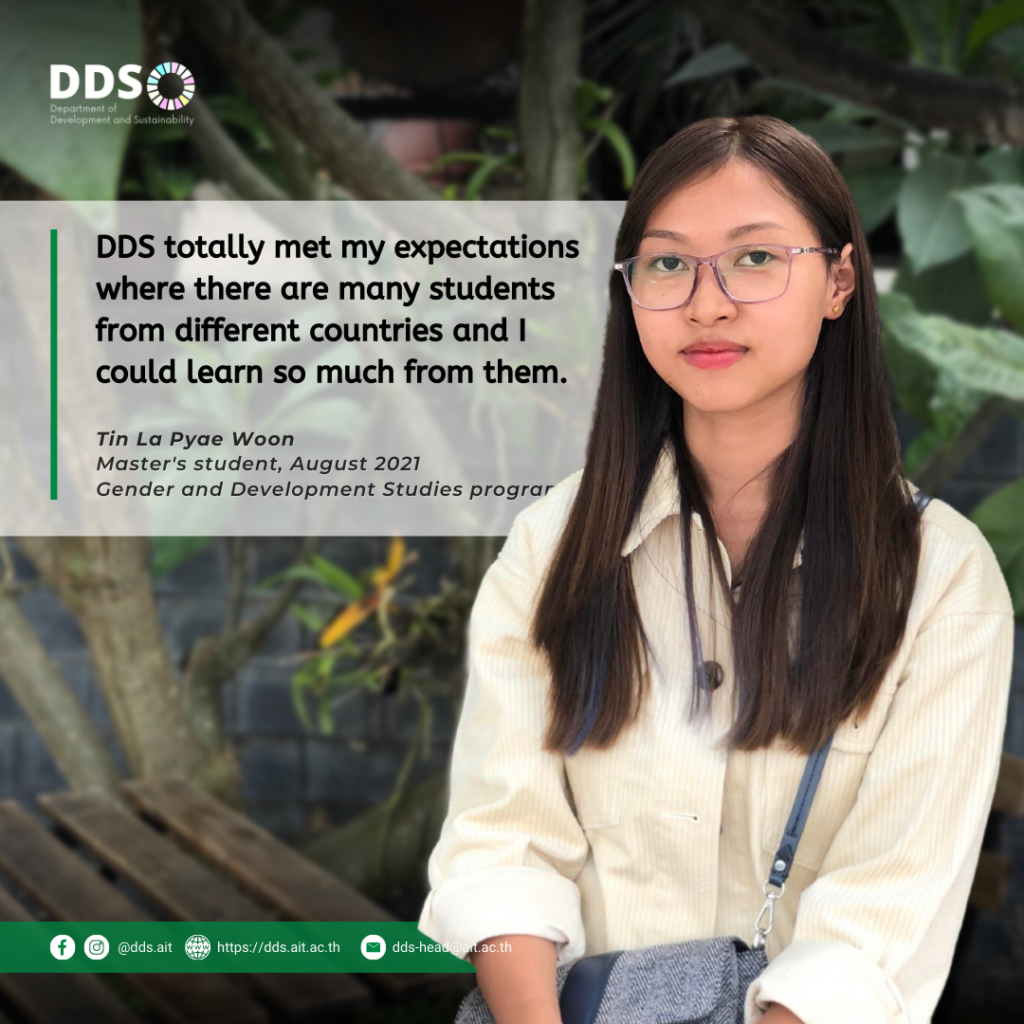 Q: Why are you interested in studying at AIT? SERD?
A: I am interested in studying at AIT as I want to explore more about the diverse cultures and colorful societies at AIT. When I came here, it totally met my expectations where there are many students from different countries and I could learn so much from them and I am very lucky to have been chosen as a scholarship winner. My 2 years journey at AIT will definitely be unique and priceless with plenty of knowledge and learning from classmates and our professors.
Q: How do you know about this program?
A: I knew about this program from my friend who applied for a DAAD scholarship before. She showed me the brochure of the DAAD scholarship and encouraged me to apply for it. Thanks to her, I could have received the scholarship.
Q: Why GDS?
A: I chose GDS because I am interested in women's rights issues. While working at one of the NGOs in my country, I acknowledged that there are so many violations of women's rights and the widespread exercise of patriarchy. And then I decided to apply for jobs at women's rights organizations and I was not hired by any since I didn't have much experience. So, I chose to study GDS first and that is why I am here. After one month of study here, I am very much delighted with my choice.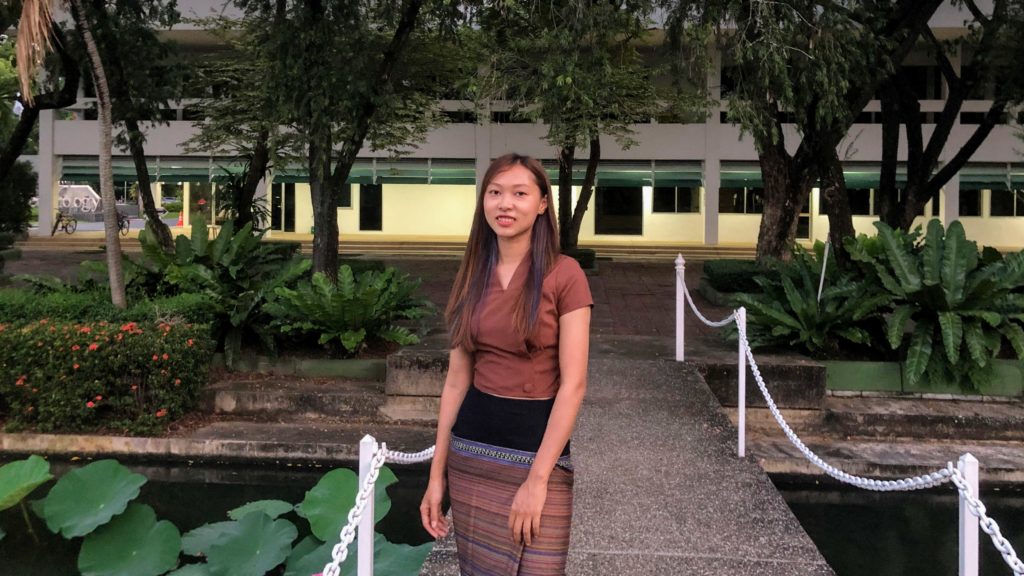 Q: What I like most about Thailand
A: One thing I like most about living in Thailand is Thai food. I really like Thai food and desserts. In my country, we also have Thai food everywhere. But the taste is quite different. Another one is my Thai classmates who are really well-hearted and helpful. If you are thinking of coming to study in Thailand, I want to suggest making friends with your Thai classmates. That is really worthwhile and you won't ever regret it.
Q: Recommendations for DAAD applicants
A: When you are thinking of applying for the DAAD scholarship, I want to recommend preparing a good research proposal with strong facts and references, and also completing the application form and the required documents as per requested by the committee. Besides, the motivation letter should be the one that provides who you are and why you are suitable for the scholarship.
Q: Can you imagine working in your home country after graduating?
A: After I have finished my study here, I will go back and work at one of the women's organizations in my country. But I am not sure I can go back to my country because of the political situation. Even though there is no chance to go back, I will be somewhere in this world working for my country's development, especially for gender equality.
Get the Direct Link to Apply
[iframe src="https://alice.zentory.space/serd/PreAdmissionSerd/apply_daad?sc=post-tin-d23&cp=istd-23″]