Migration and collectives/ networks as a pathways out of poverty: Gendered vulnerabilities and capabilities of fishing communities in Asia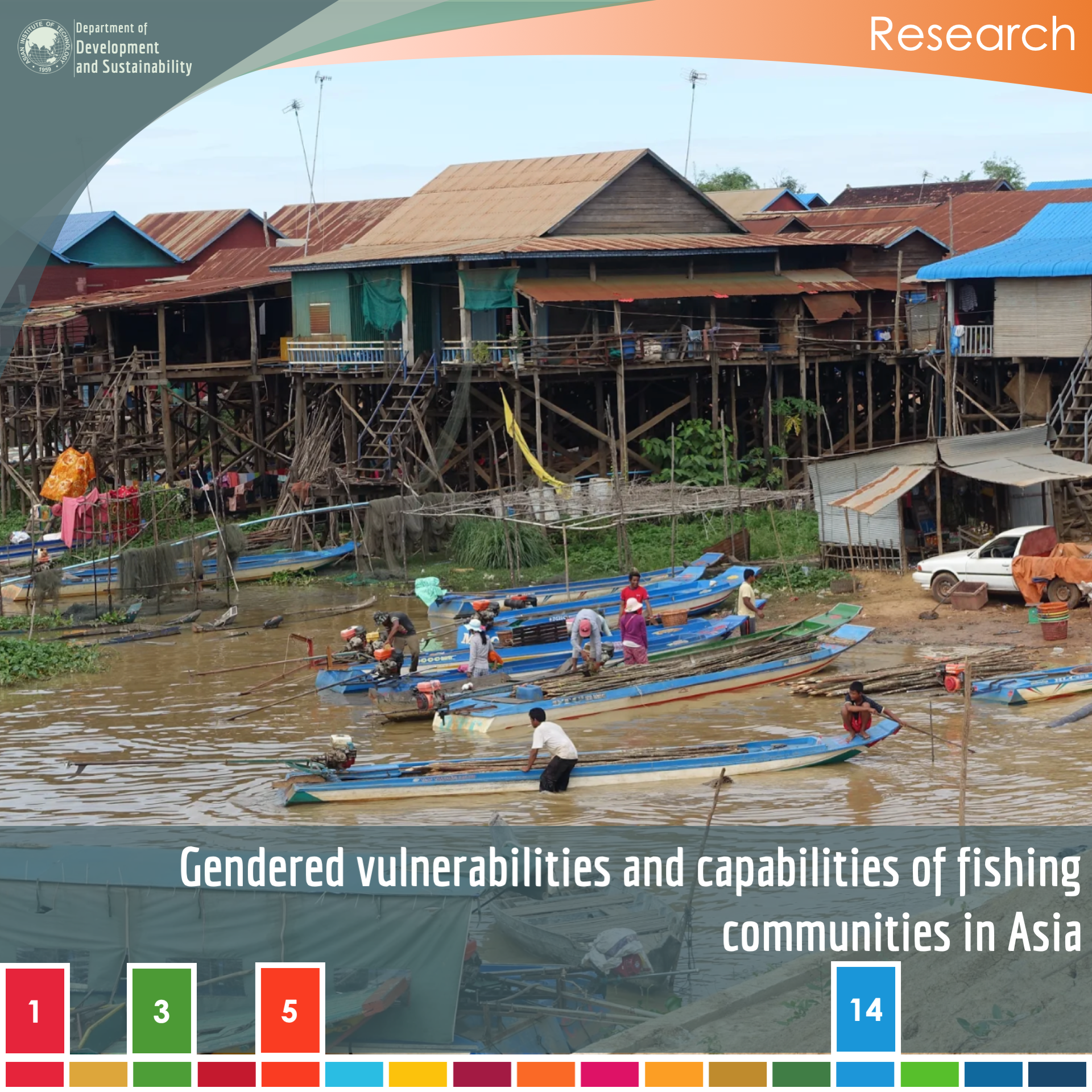 The project studied migration in fishing communities in Cambodia, India and Sri Lanka. It explored how migration is used as a strategy to manage diminishing fishing resources and the deprivation that fishers are facing vis a vis large players in fishing. In Cambodia, it demonstrated how women play a crucial role in sustaining fishing as a profession for the household.
Keywords gender, fisheries, migration, poverty, vulnerabilities, Cambodia
Research
Faculty Prof. Kyoko Kusakabe
In partnership with Norwegian University of Science and Technology (NTNU); University of East Anglia; International Center for Ethnic Studies, Sri Lanka
Supported by Norwegian Research Council
Publication Lund, Ragnhild, Kyoko Kusakabe, Nitya Rao and Nireka Weeratunge (eds) (forthcoming in 2020) Fisherfolk in Cambodia, India and Sri Lanka: Migration, gender and well-being, Routledge.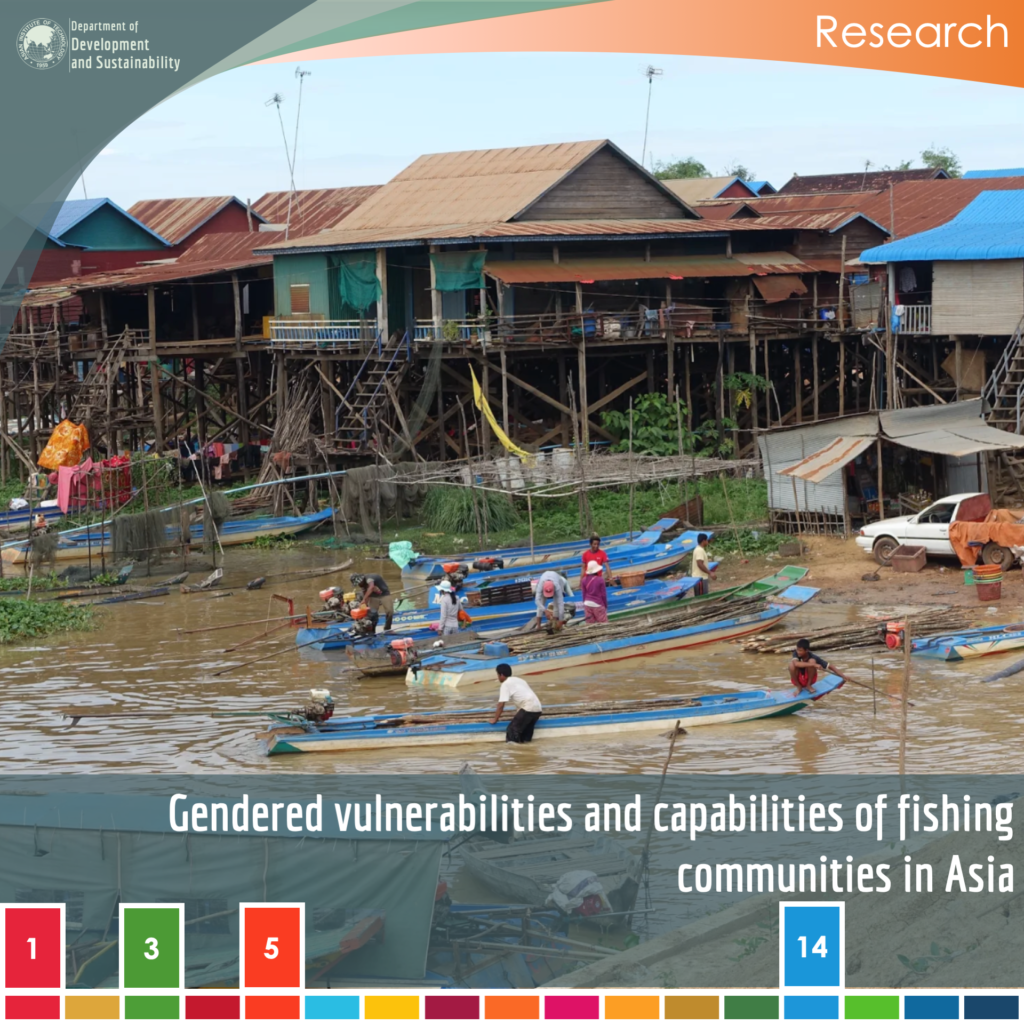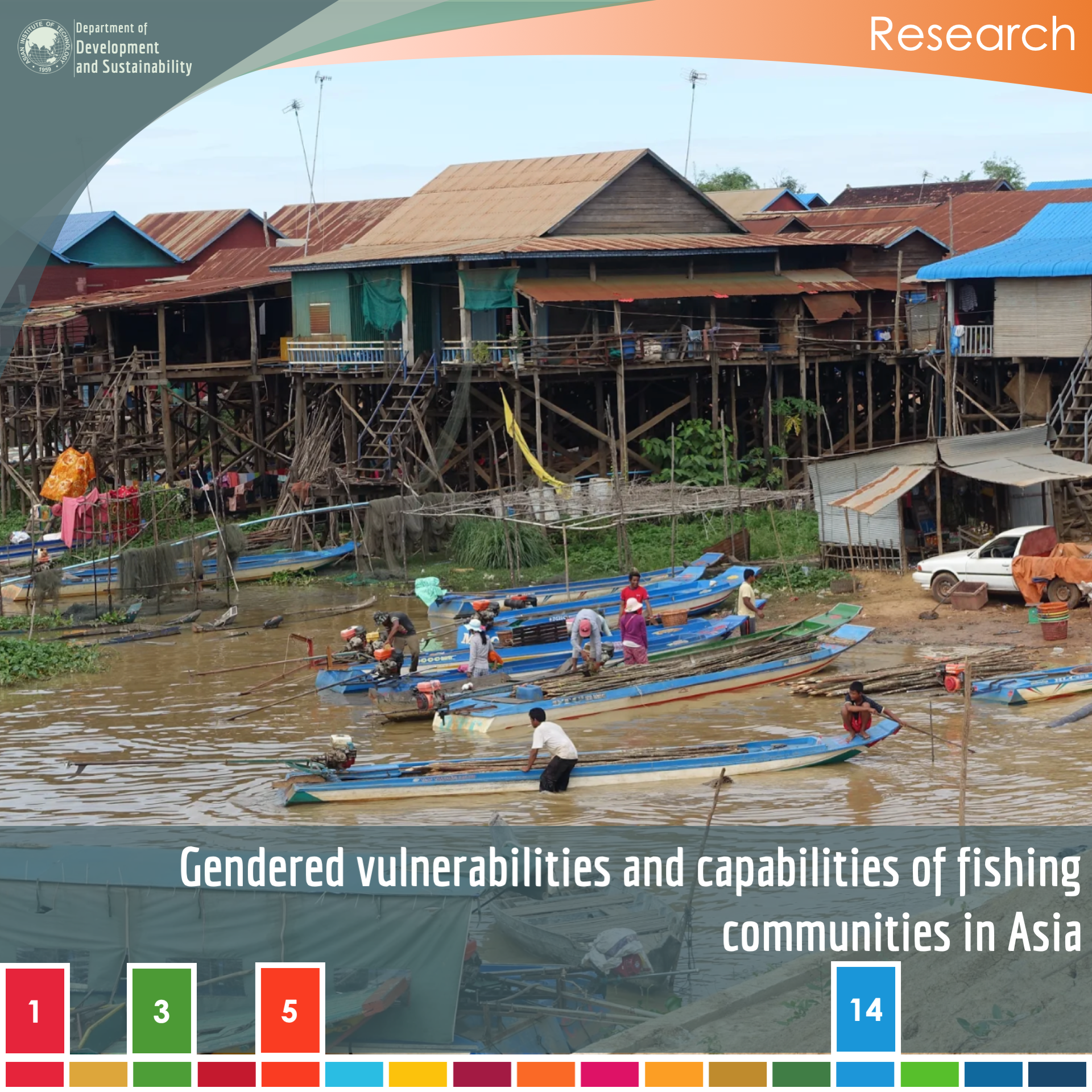 Back to SDGs