Research Associate (RA) Position at the Department of Development and Sustainability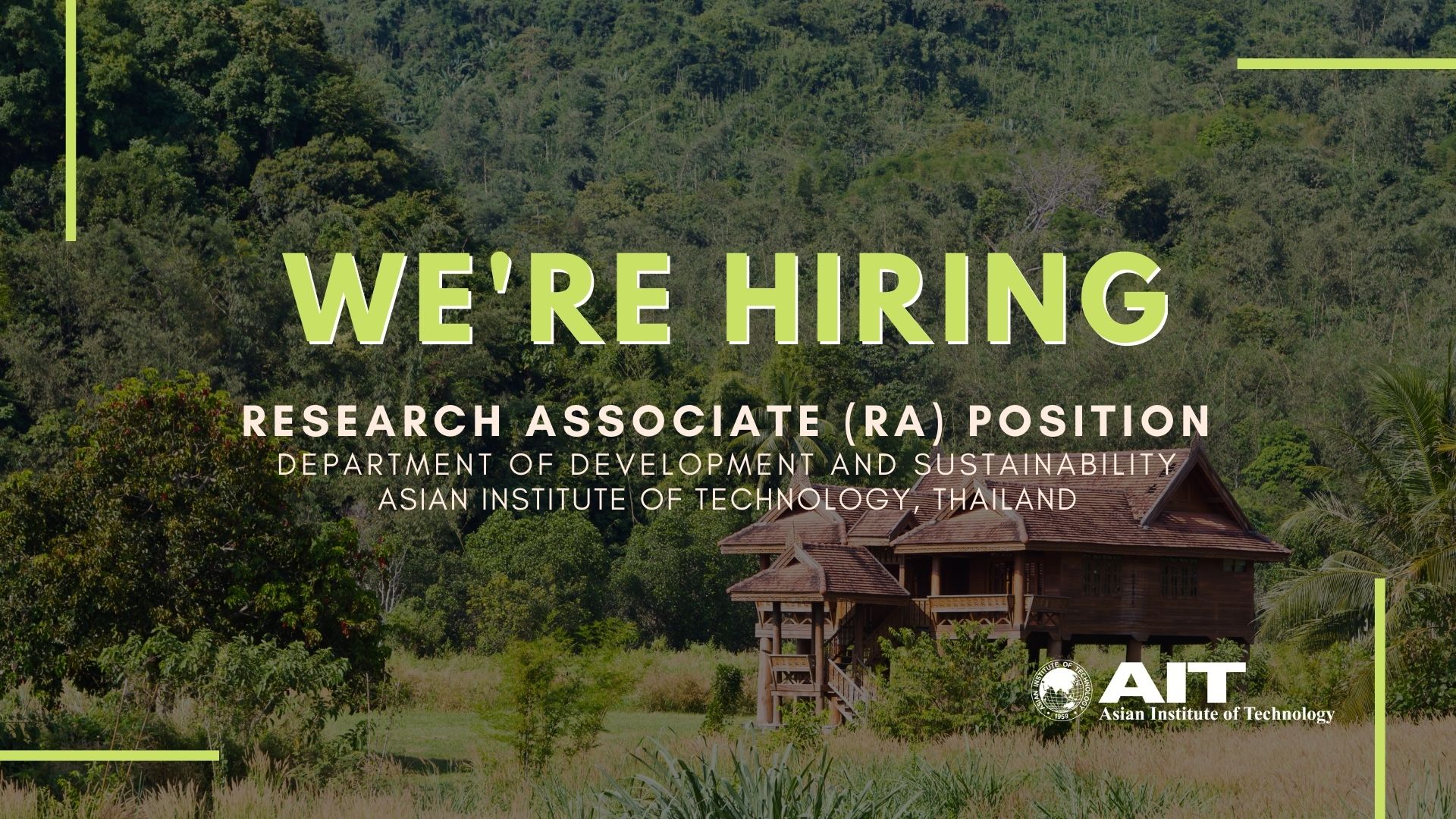 Department of Development and Sustainability is seeking a Research Associate (RA) in the rural study who will hold a full-time one-year contract position with one month of probation. The contract can be renewed after 1 year subject to the 1st year performance.
Application Deadline: 5 March 2022
TOR for Research Associate (RA)
The selected RA will be responsible for:
Conducting and preparing the reports on the landscape study in Saraburi province, Thailand focusing on the aspects of land-use change, socio-economic- demographic changes/transformation, environmental and natural resources management, development planning policy, and governance from national to the local level.
Literature review of sustainable rural development models, particularly for peri-urban areas under the process of the rapid urbanization process
Semi-structured Interviews and Questionnaire Surveys on the socio-environmental impacts of rural-urban transition in the study area
Analyzing qualitative and quantitative data and assisting the project PI and Co-PI to draft at least two scientific papers
Organizing one national training workshop and one regional forum on rural sustainability and engaging relevant ministries, departments, and organizations in the training and forum in the second year (if the contract is renewed).
Assisting the project PI and Co-PI in communication and correspondence with partners and stakeholders and drafting the report requested by the donor.
Preparing communication/dissemination dossier for the project (incl. field photos, workshop collection).
Assisting the PI and Co-PI in any other research activities if required.
Please contact Dr. Thi Phuoc Lai Nguyen, Project PI, at phuoclai@ait.asia for more information on the position.
Deadline of application: 5 March 2022
Interested candidate, please submit your CV to Ms. Agnes Pardilla And CC to Dr. Thi Phuoc Lai Nguyen