Prof. Kyoko was a discussant in 'Discussion of Thailand Migration Report 2019' seminar in Bangkok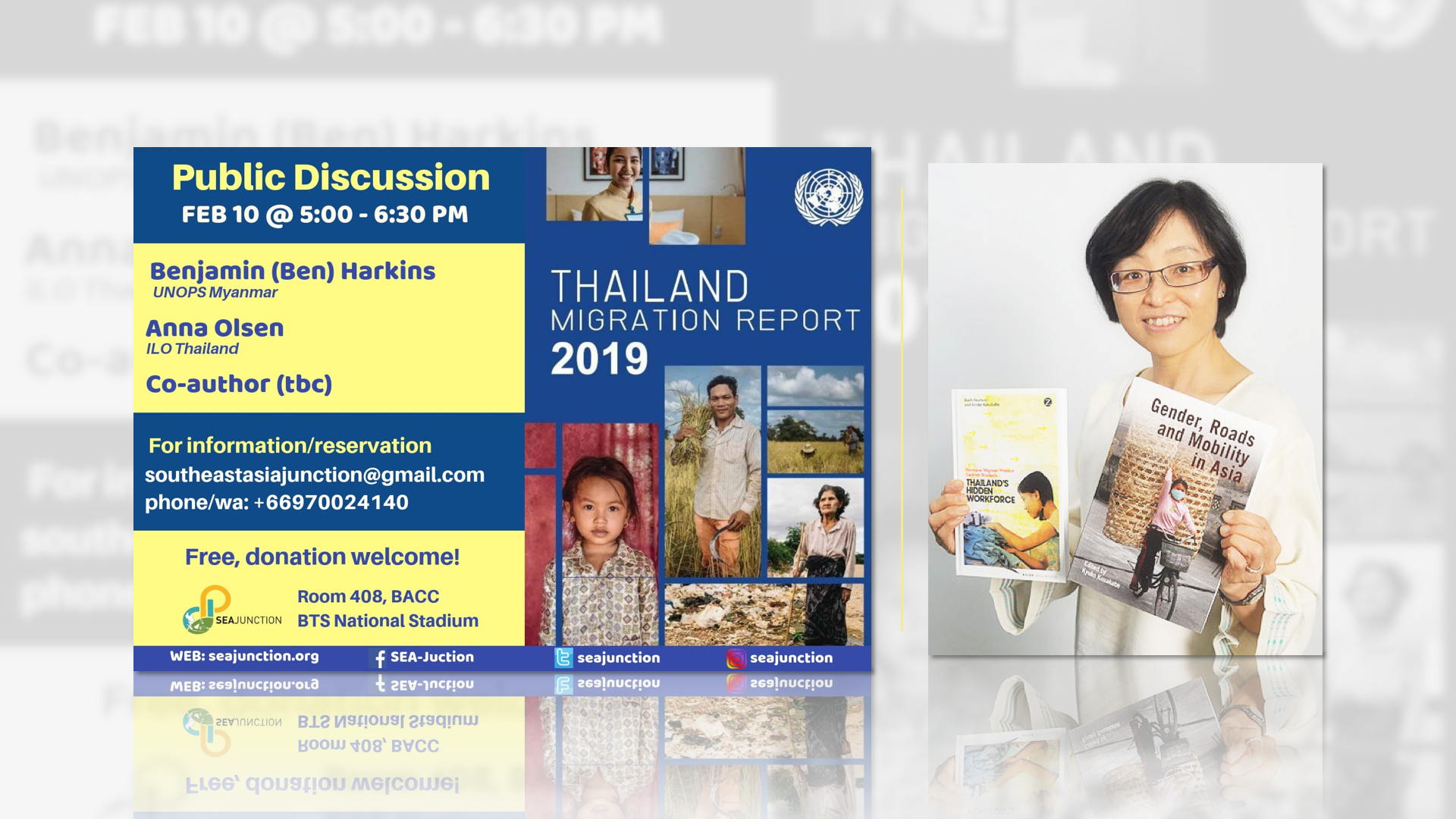 The Head of Department, Kyoko Kusakabe, Professor was a discussant in the "Discussion of Thailand Migration Report 2019" at February 10 @ 5:00 pm – 6:30 pm.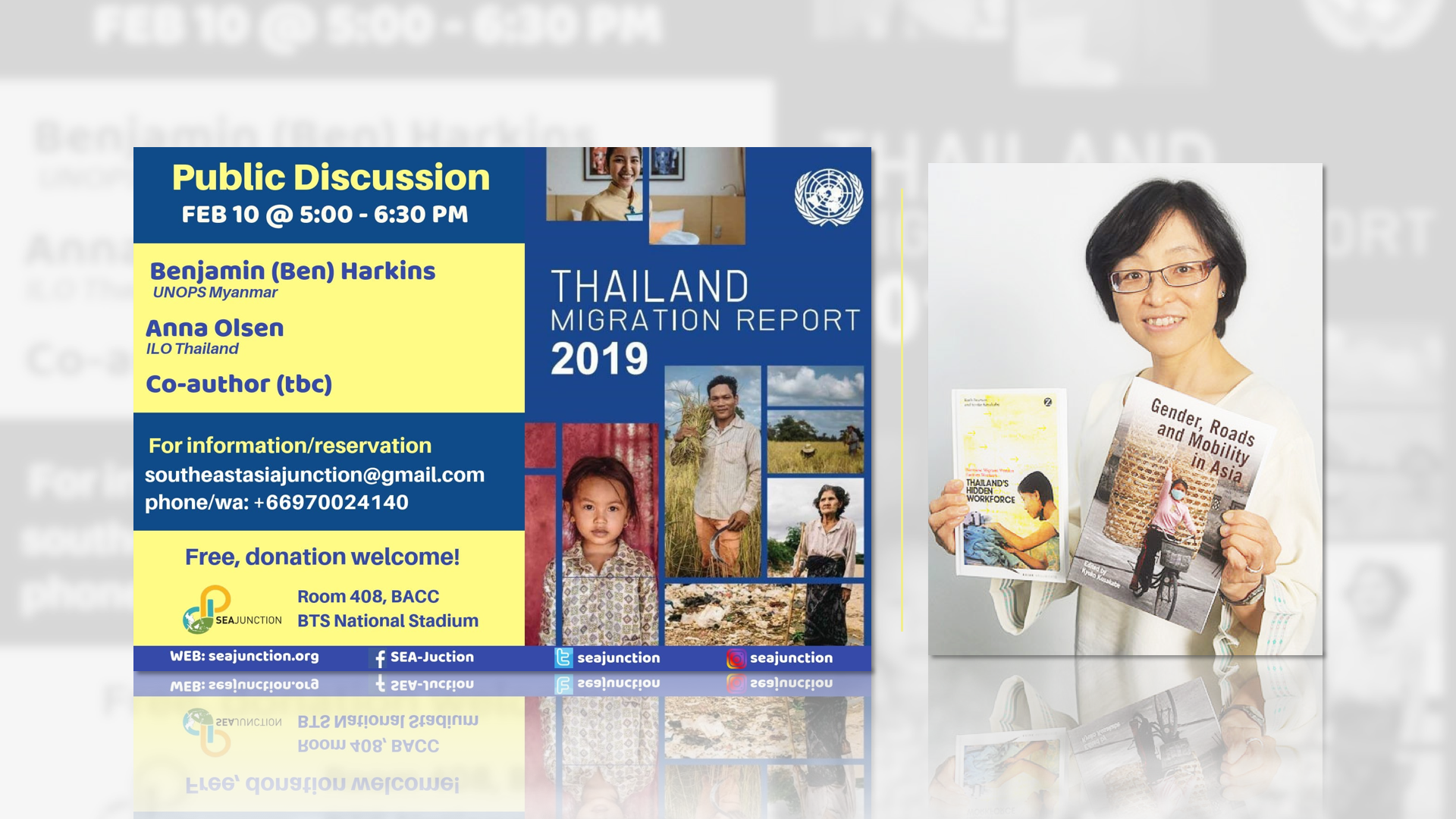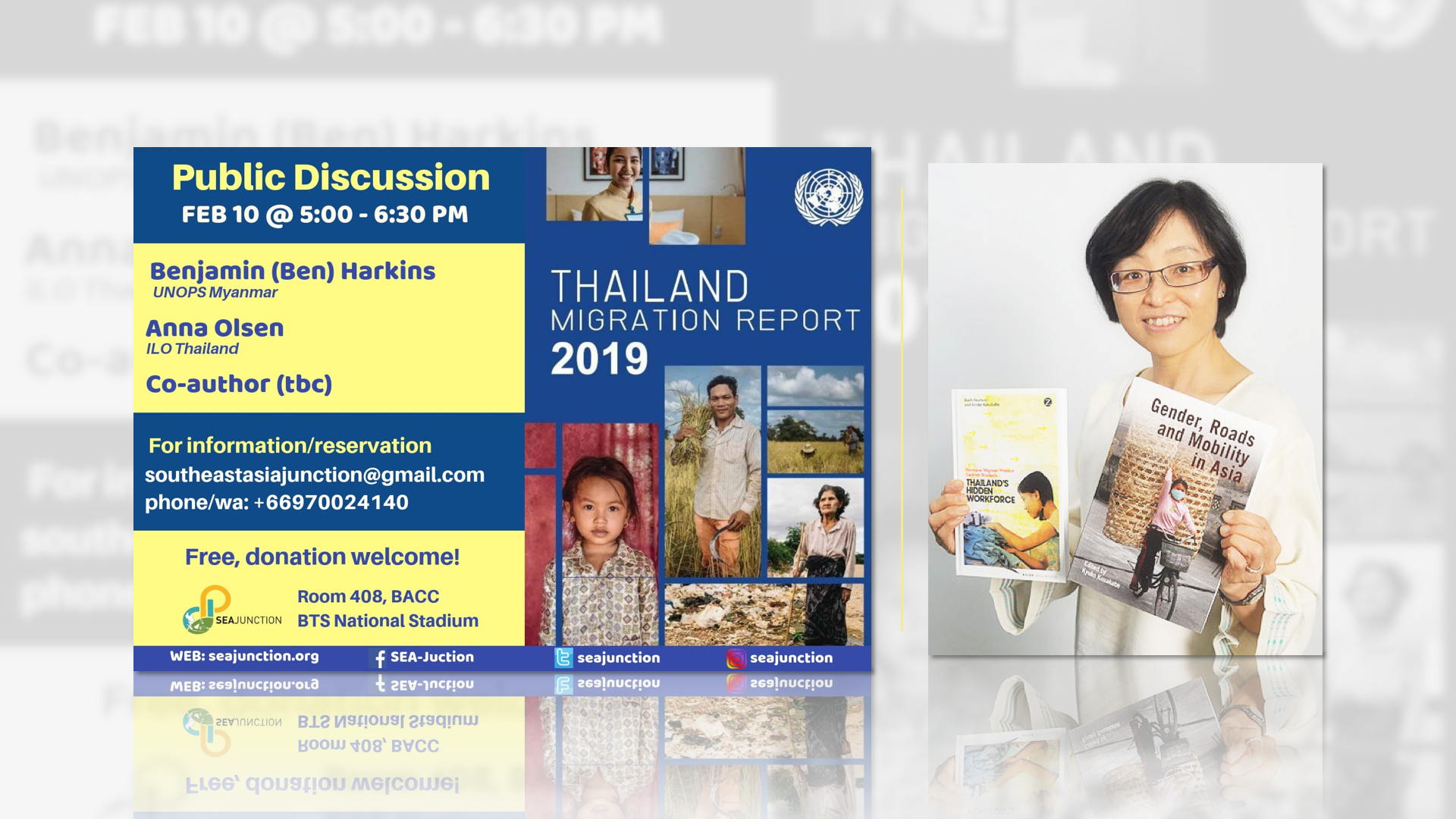 On 24 January 2019, the UN Thematic Working Group on Migration – comprised of 16 UN agencies and chaired by the International Organization for Migration (IOM) – launched the Thailand Migration Report 2019 at the UNESCO office in Bangkok. This report detailing the situation of migrants in Thailand is the latest in a series published on a regular basis by the Working Group since 2005.
This attention is warranted as Thailand is a key country of origin, transit and destination for migrants, displaced persons and asylum seekers, and a regional migration hub within South-East Asia. Since the report was last published in 2014, official data shows that migration to Thailand has intensified. The non-Thai population on in the country now stands at an estimated 4.9 million, a substantial increase from 3.7 million in 2014.
The report provides up-to-date information on migration trends and patterns in Thailand, as well as independent analysis of migration-related issues and policy developments. Each of the 11 chapters, written by a specific UN agency, delves into specific themes such as working conditions, access to services, migration and development, human trafficking and exploitation. It does not shy away from addressing sensitive issues, including the decriminalization of sex work and conditions of forced labor within key industries in Thailand.
According to the report, Thailand has made some progress on migration management and is well positioned to maximize the benefits of migration if more is done to ensure the welfare and protection of migrants. Nevertheless, many migrants continue to face hardship and remain vulnerable to abuse. Each chapter reflects on these tensions and provides recommendations for policy and programmatic changes to support the establishment of a long-term, coherent and rights-based governance framework. To discuss in more details the challenges and possible interventions to address them, an informal discussion will be held at SEA Junction on 10 February at 5 PM: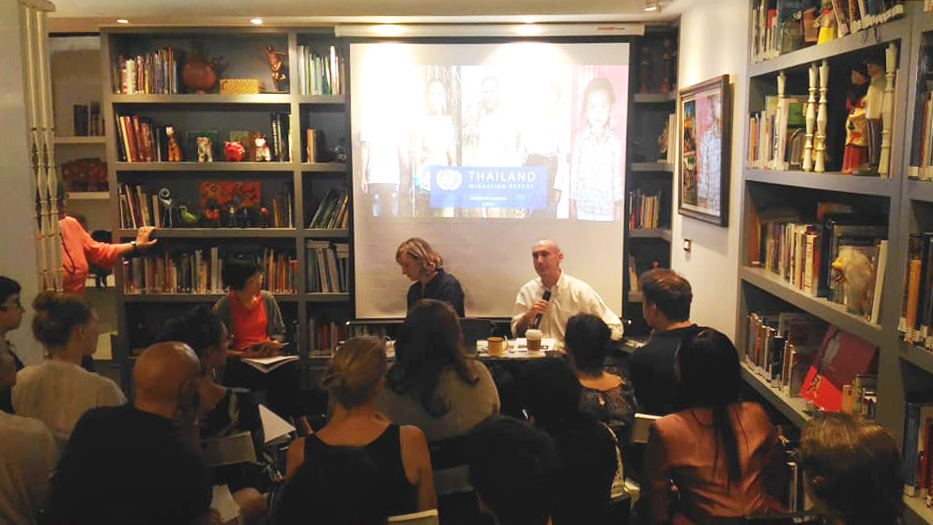 Moderator:
Rosalia (Lia) Sciortino, IPSR, Mahidol & SEA Junction
Speakers:
Overview of the Thailand Migration Report 2019
Benjamin (Ben) Harkins, UNOPS Myanmar and former ILO Regional Office, Report Editor
Working Conditions for Migrants in Thailand's Sex Industry
Anna Olsen, Senior Technical Officer, ILO Regional Office,
Reflections on the Report
Kyoko Kusakabe, Professor, Schools of Environment, Resources and Development, AIT, Discussant
The full report can be downloaded from the IOM Thailand website here: http://thailand.iom.int/thailand-migration-report-2019-0. Also of relevance a previous article of Ben Harkins entitled 'Changing the conversation on labor migration in Southeast Asia" at https://www.opendemocracy.net/beyondslavery/benjamin-harkins/changing-conversation-on-labour-migration-in-southeast-asia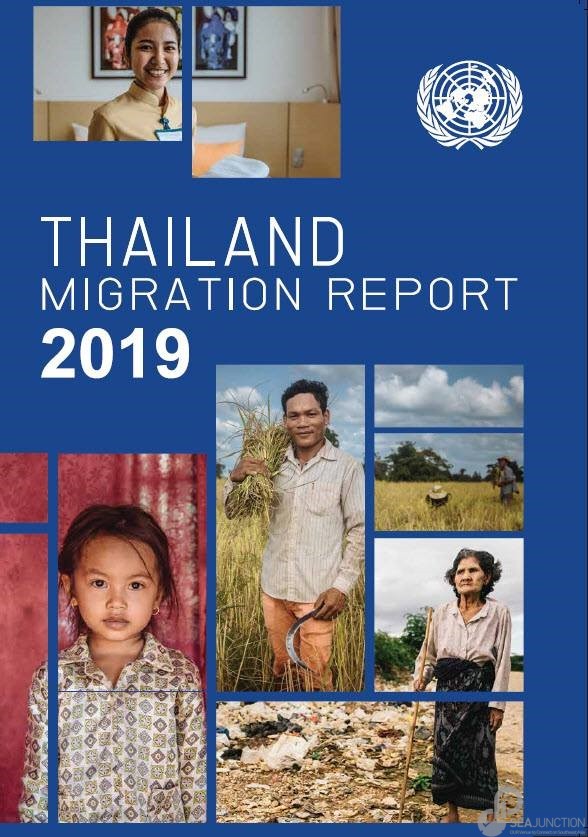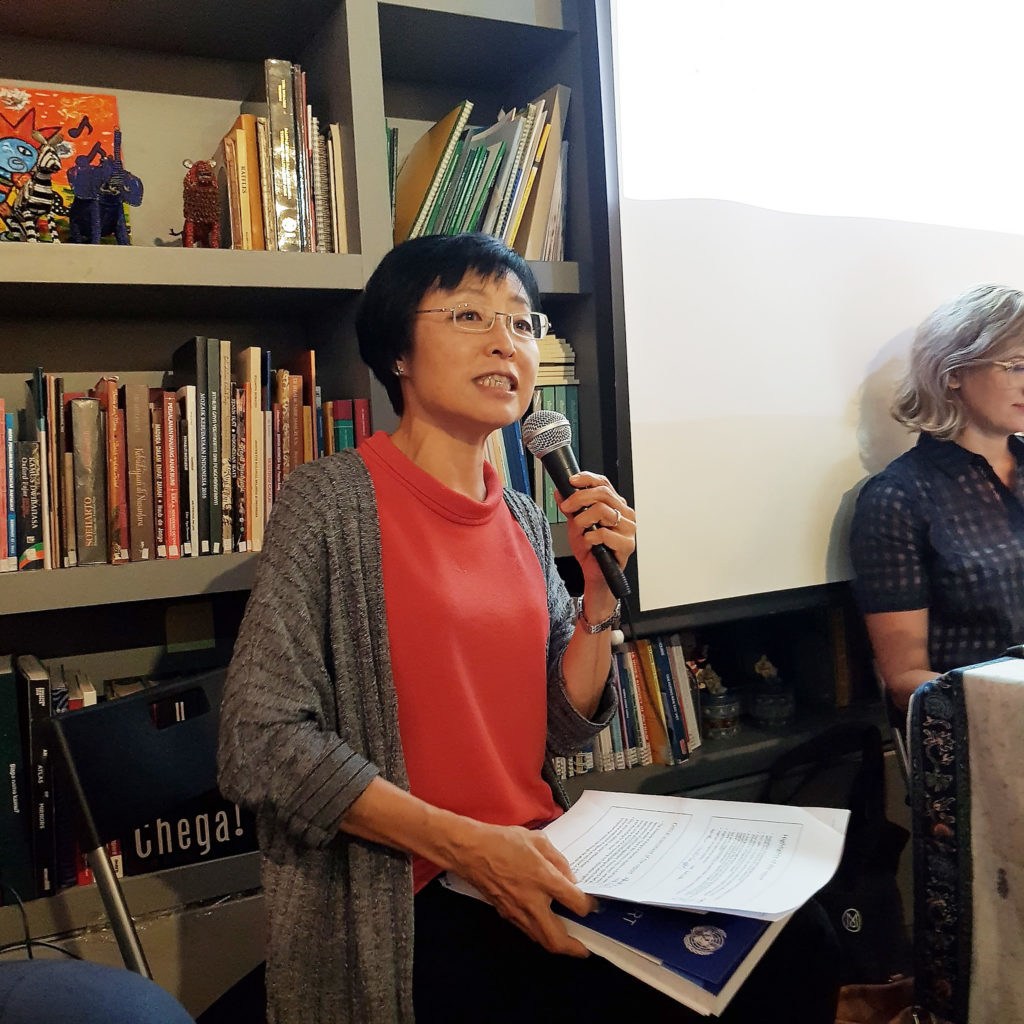 The event is free, but donations are most welcome to enable SEA Junction to continue its activities and keep events accessible to the public.
For information/reservation for our events please email southeastasiajunction@gmail.com or phone/wa: +66970024140
Organizer:
SEA Junction, OUR Venue to Connect on Southeast Asia (see https://seajunction.org) SEA Junction aims to foster understanding and appreciation of Southeast Asia in all its socio-cultural dimensions –from arts and lifestyles to economy and development. Conveniently located at Room 408 of the Bangkok Arts and Culture Centre or BACC (across MBK, BTS National Stadium) SEA junction facilitates public access to knowledge resources and exchanges among students, practitioners and Southeast Asia lovers. For more information see seajunction.org and join the Facebook group https://www.facebook.com/groups/1693055870976440/
Reference: http://seajunction.org/event/discussion-of-thailand-migration-report-2019/