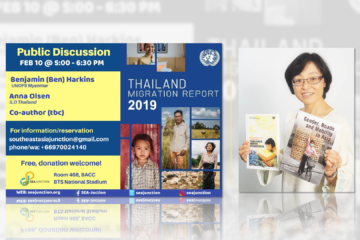 The Head of Department, Kyoko Kusakabe, Professor was a discussant in the "Discussion of Thailand Migration Report 2019" at February 10 @ 5:00 pm – 6:30 pm.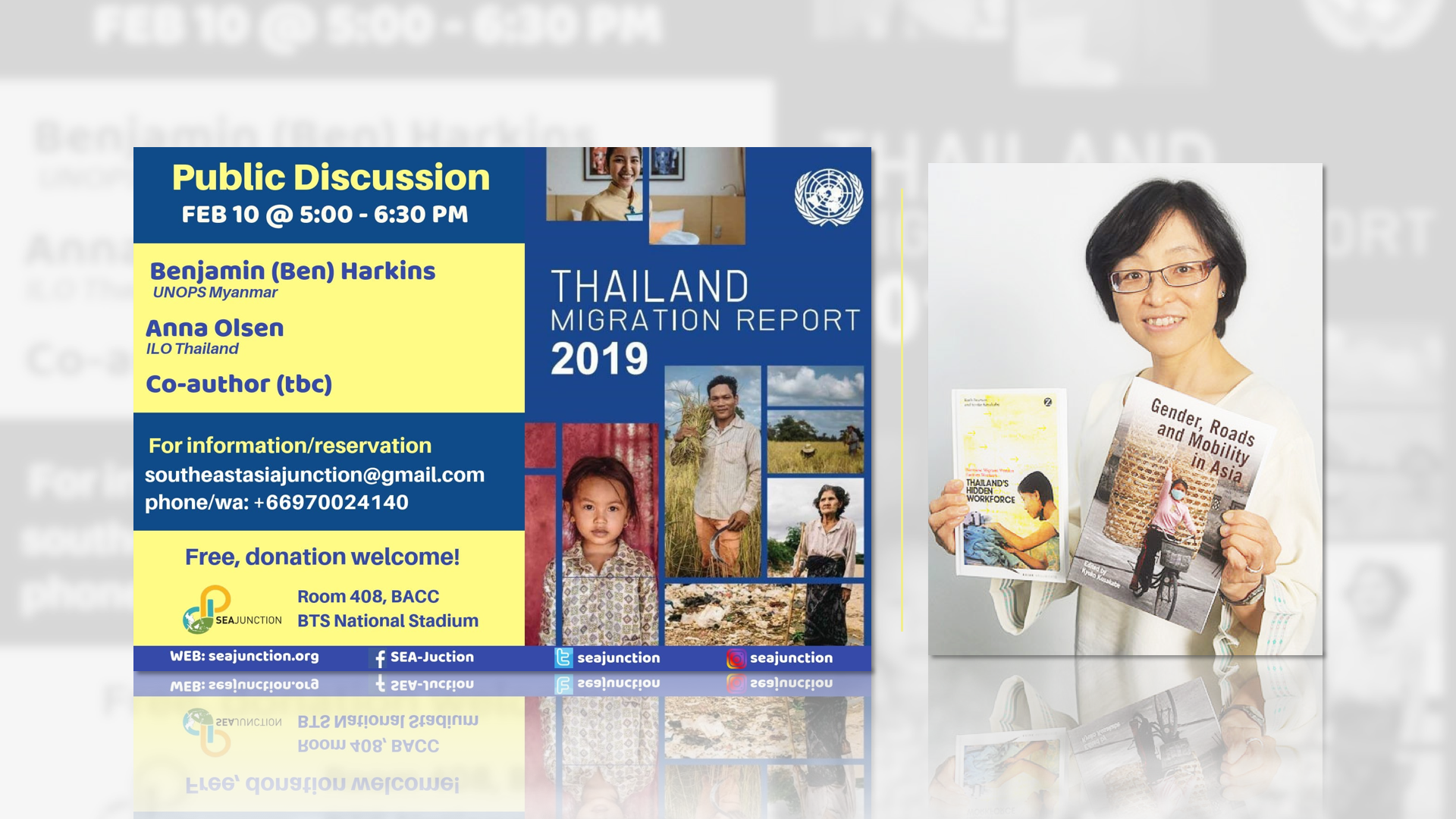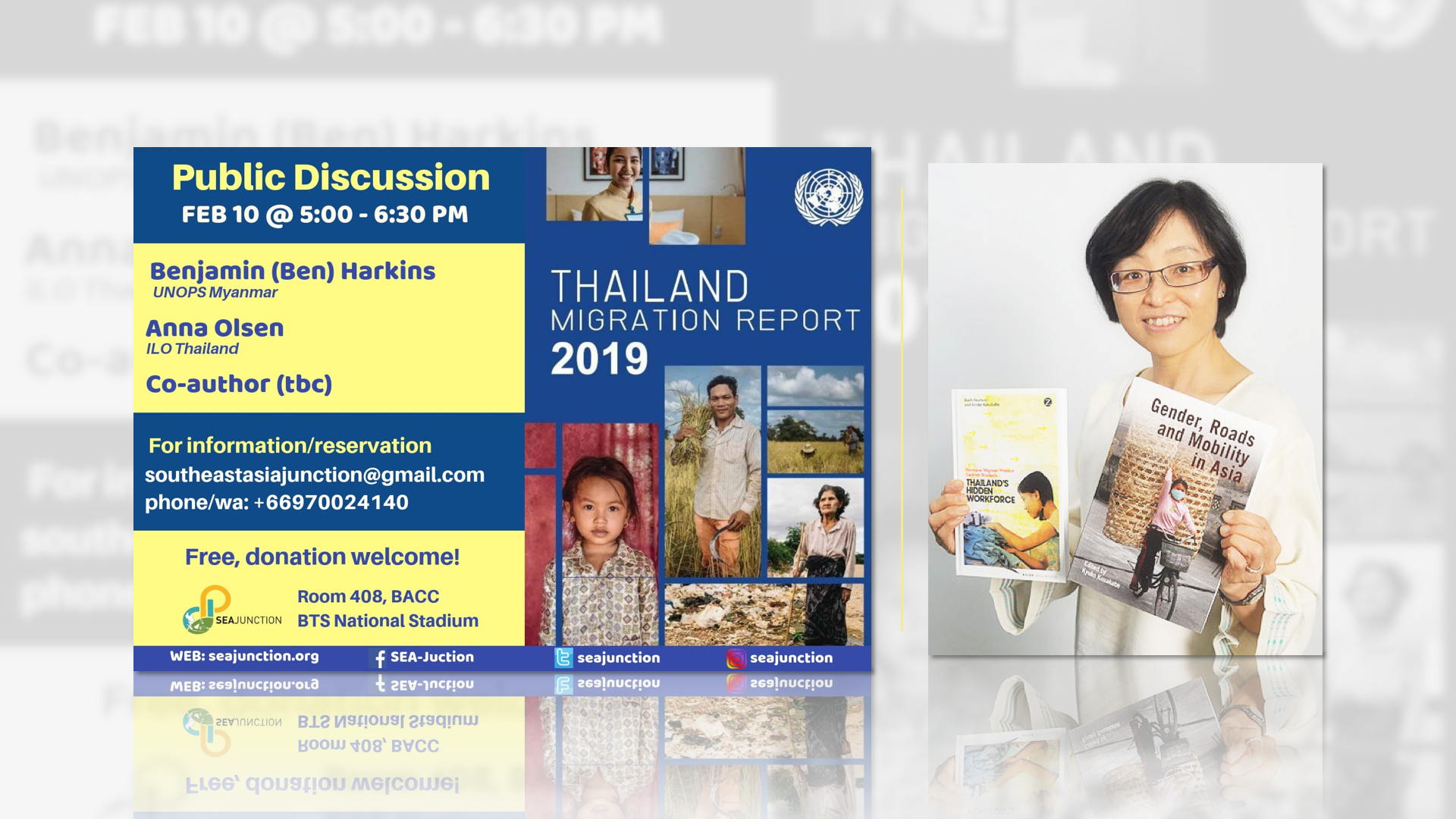 On 24 January 2019, the UN Thematic Working Group on Migration – comprised of 16 UN agencies and chaired by the International Organization for Migration (IOM) – launched the Thailand Migration Report 2019 at the UNESCO office in Bangkok. This report detailing the situation of migrants in Thailand is the latest in a series published on a regular basis by the Working Group since 2005.
This attention is warranted as Thailand is a key country of origin, transit and destination for migrants, displaced persons and asylum seekers, and a regional migration hub within South-East Asia. Since the report was last published in 2014, official data shows that migration to Thailand has intensified. The non-Thai population on in the country now stands at an estimated 4.9 million, a substantial increase from 3.7 million in 2014.
The report provides up-to-date information on migration trends and patterns in Thailand, as well as independent analysis of migration-related issues and policy developments. Each of the 11 chapters, written by a specific UN agency, delves into specific themes such as working conditions, access to services, migration and development, human trafficking and exploitation. It does not shy away from addressing sensitive issues, including the decriminalization of sex work and conditions of forced labor within key industries in Thailand.
(more…)