Air Pollution Assessment in Mae Moh, Thailand based on Dynamic Pollution Data, a Contingent Valuation Survey, and Socioeconomic Factor Analysis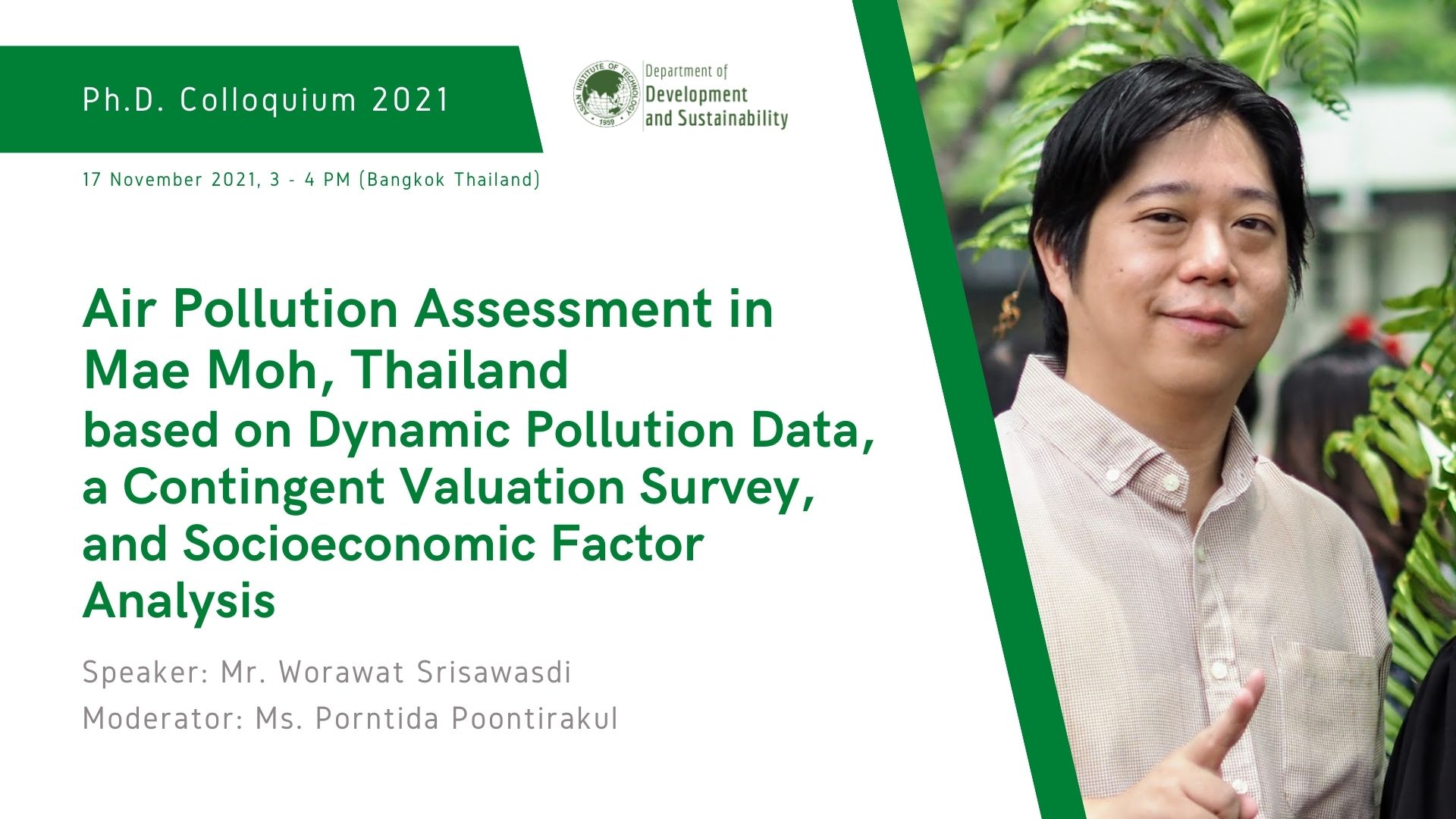 Ph.D. Colloquium
Date: 17th November 2021
Time: 15:00 – 16:00 (Bangkok Time)
Venue: ZOOM Online
Speaker: Mr. Worawat Srisawasdi (NRM)
Moderator: Ms. Porntida Poontirakul (DSP)
Book your google calendar:
DDS is organizing our monthly Ph.D. Colloquium on 17th November (Wed) from 15:00 via ZOOM. This is a forum where Ph.D. students share their work and engage in discussions on various emerging issues in the region.
This month's topic is
Air Pollution Assessment in Mae Moh, Thailand based on Dynamic Pollution Data, a Contingent Valuation Survey, and Socioeconomic Factor Analysis
Additional, the topic will cover
Purpose:
Improve research and writing skills of the PhD students in developing conceptual/theoretical research framework during the proposal development and/or data analysis, journal paper writing from the student perspective.
How:
PhDs who have reached the advanced stage (getting an accepted paper, finalizing the dissertation, sending dissertation to the external reviewer, or even before the final examination) are invited to share how they have
Developed the conceptual framework for their proposal or dissertation
Written a journal paper from their dissertation
Addressed the comments by reviewers of the journal paper and/or by the external reviewer of the dissertation
Please ask for the zoom meeting ID from the link below