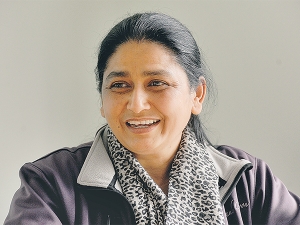 Dr. Binda Pandey, a graduate from Gender and Development Studies in 2002, has been re-elected as member of parliament in Nepal for the next five years. This is her second term in office.
She is a prominent advocate for women's rights, and currently serves as a Governing Council of General Federation of Nepalese Trade Unions (GEFONT) and a Deputy Member of ILO Governing Body.
We would like to congratulate our graduate for this achievement.