Meet New Professor Emeritus: Professor Jayant Kumar Routray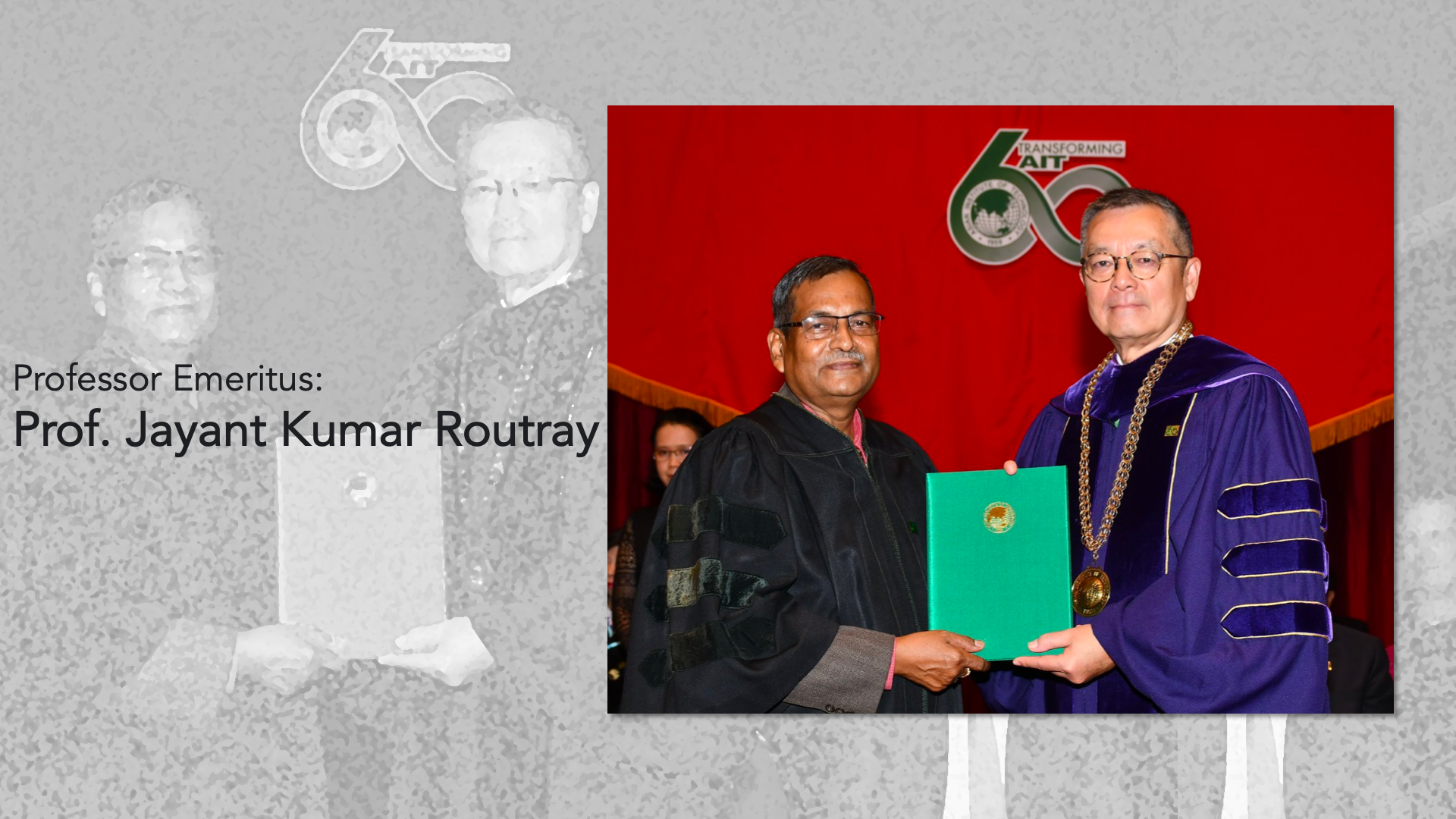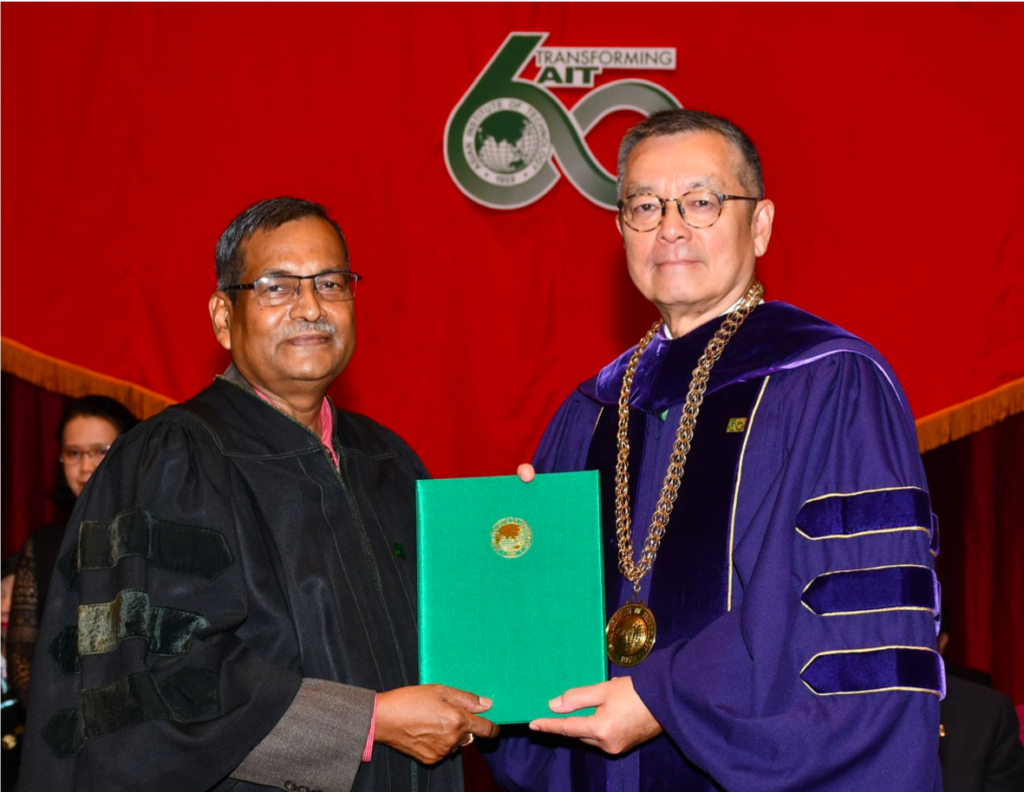 Prof. Jayant Kumar Routray was bestowed with the title of Professor Emeritus at AIT's 131st Graduation on 17 May 2019. Earlier, the conferment of the title of Professor Emeritus was approved at the meeting of the AIT Board of Trustees held on 30 August 2018.
Prof. Routray joined AIT as Assistant Professor in June 1988 and was promoted to the rank of Associate Professor in 1993, and Professor in 2005. He has served as an AIT faculty member for 29 years, out of which he served as a Professor for about 12 years.