NRM Open Seminar: Tips for Effective Thesis Writing and Presentation
NRM Open Seminar: Tips for Effective Thesis Writing & Presentation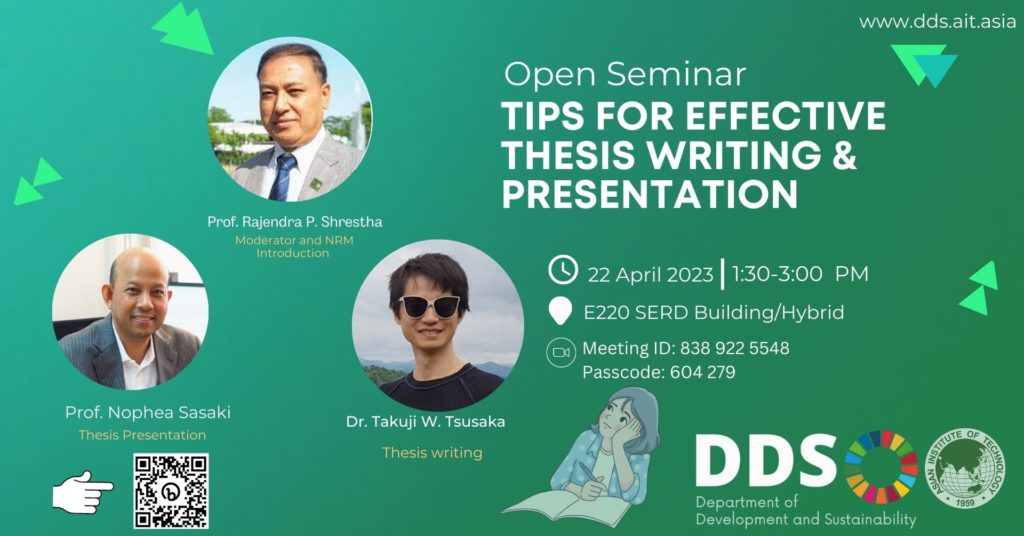 Department of Development and Sustainability organized an Open Seminar on "Tips for Effective Thesis Writing and Presentation" designed to provide valuable guidance and support to master and doctoral students who are embarking on their research journey. During the seminar, students will learn effective strategies for crafting a high-quality thesis and delivering an engaging presentation that showcases their research findings.
The seminar will cover a range of topics, including:
Understanding the components of a strong thesis: Students will learn how to structure their thesis, how to develop a clear research question, and how to write a literature review that establishes the context of their research.
Writing techniques for a polished and professional thesis: Students will learn best practices for writing clearly and concisely, organizing their ideas, and citing sources accurately.
Preparing an engaging thesis presentation: Students will learn how to create an engaging and informative presentation that highlights their research findings, uses effective visual aids, and engages their audience.
Effective communication skills: Students will learn how to communicate their research findings effectively, respond to questions confidently, and deliver a compelling and persuasive thesis defense.
Throughout the seminar, students will have the opportunity to participate in interactive exercises and receive personalized feedback on their thesis writing and presentation skills from experienced facilitators.
By the end of the seminar, students will have the skills and knowledge they need to create a high-quality thesis and deliver an engaging presentation that impresses their academic supervisors and peers. Whether students are just beginning their research journey or are preparing to defend their thesis, this seminar is an invaluable resource for mastering the art of effective thesis writing and presentation.
Speakers include
Prof. Mokbul Ahmad for Welcoming Remarks
Prof. Rajendra Shrestha for experience sharing and tips
Dr. Takuji Tsusaka for thesis writing tips
Prof. Nophea Sasaki for thesis presentation tips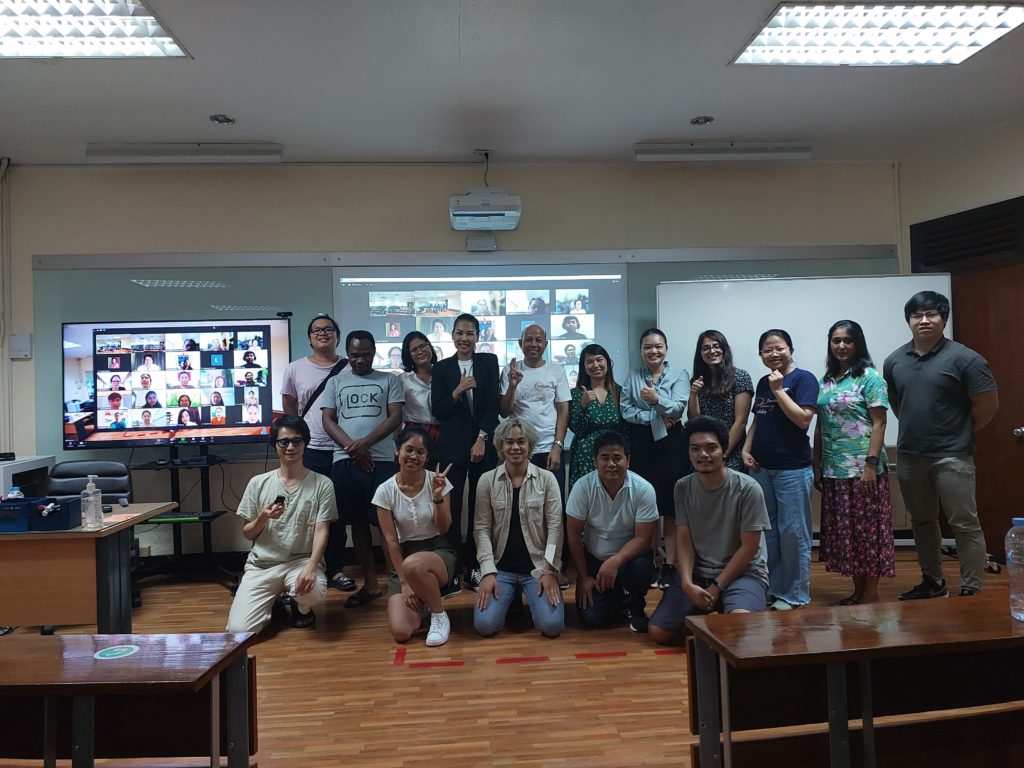 We are thankful for your participation in our Open Seminar 'Tips on Effective Thesis Writing & Presentation. Please directed to links for downloading the slides and video recording including your certificate. https://drive.google.com/drive/folders/1SeEIMFdS05HxRWRYJ2bCRBTql5gOgBOe