National Workshop on Regional-CES in Thailand: "Promoting Regional Circulating and Ecological Sphere (Regional-CES) Concept for Resilient and Sustainable Communities in Thailand"
National Workshop on Regional-CES in Thailand: "Promoting Regional Circulating and Ecological Sphere (Regional-CES) Concept for Resilient and Sustainable Communities in Thailand"
The first Regional-CES National Workshop in Thailand under the key theme of Promoting Regional Circulating and Ecological Sphere (Regional-CES) Concept for Resilient and Sustainable Communities in Thailand was successfully organized on 20-21 October 2022 by Disaster Preparedness Mitigation and Management (DPMM), Asian Institution of Technology in collaboration with the Institute for Global Environmental Strategies (IGES) and Asia-Pacific Network for Global Change Research (APN).

The hybrid workshop flagged off with the Opening Remarks by Mr. Yasuo Takahashi, Executive Director, Institute for Global Environmental Strategies (IGES). Dr. Indrajit Pal, Associate Professor, DPMM, welcomed the guest speakers and participants from Thailand, Japan, India, and Indonesia. This was followed by key remarks of Guest of Honors Prof. Kazuo Yamamoto, President, AIT and Dr. Monthip Sriratana, Senior Adviser, National Research Council of Thailand, and APN National Focal Point for Thailand.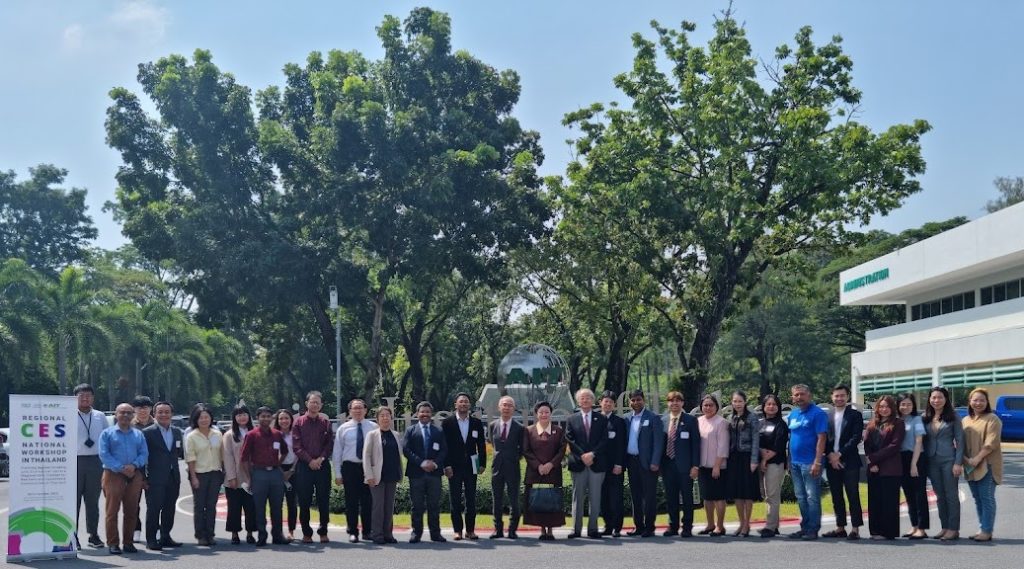 Group Picture

The workshop brought together academic personnel, local community practitioners, researchers, policymakers, and private sector representatives, who shared practical experiences and discussed the issues, barriers, and applicability of the Regional-CES Concept in the context of Thailand. The workshop acquainted the participants to co-develop development plans and priorities in line with the CES concept.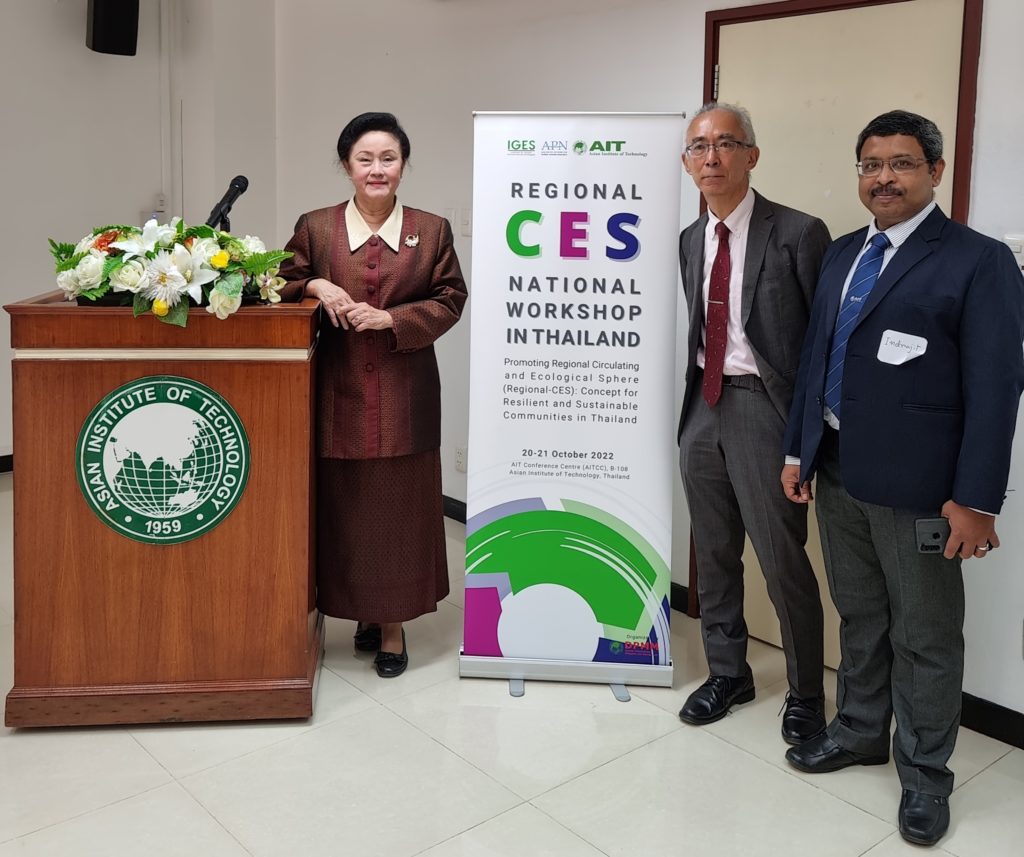 Dr. Indrajit Pal (AIT) with Dr. Monthip Sriratana (National Research Council of Thailand),              and Mr. Yukihiro Imanari (Asia-Pacific Network for Global Change Research)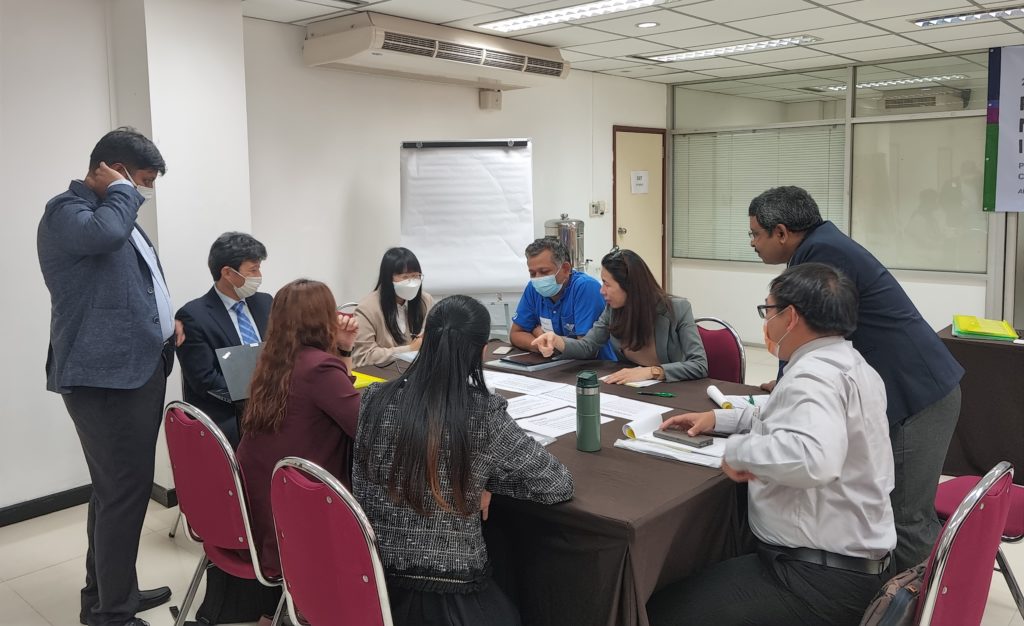 Group Discussion during the breakout session