The "Scientific Workshop and Policy Roundtable Event"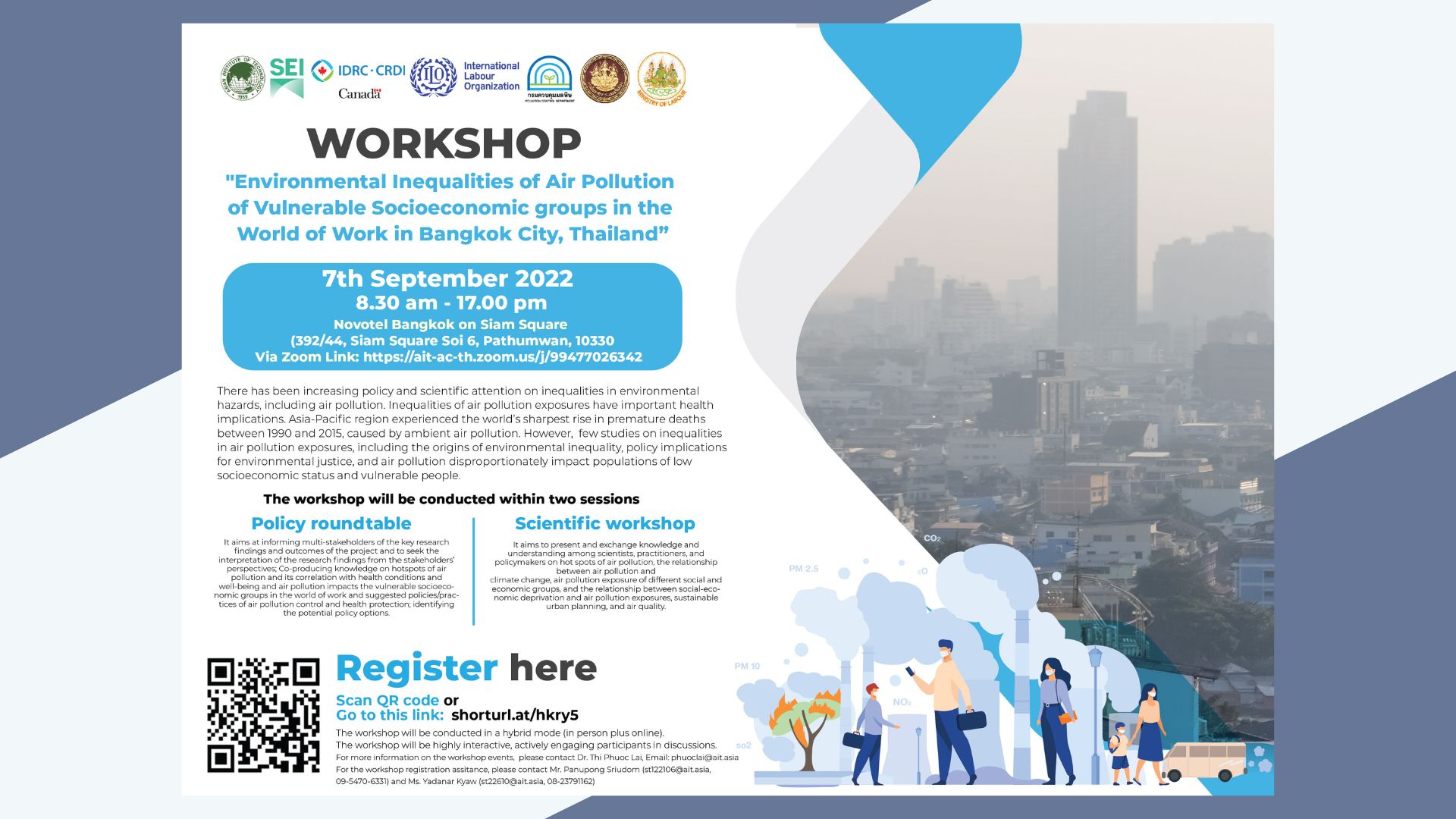 Date: Wednesday, 7th September 2022
Time: 8:30 to 17:00 hrs
Venue: Novotel Bangkok on Siam Square (map)
About
The "Scientific Workshop and Policy Roundtable Event" of the Project: EIAP – Assessment of Environmental Inequalities of Air Pollution of Vulnerable Socioeconomic groups in the World of Work in Bangkok City, Thailand" will be organized on Wednesday, 7th September 2022 (8:30 to 17:00 hrs) at Novotel Bangkok on Siam Square (392/44, Siam Square Soi 6, Pathumwan, 10330 Bangkok). The project was funded by Stockholm Environment Institute (SEI), the International Development Research Centre (IDRC), and International Labor Organization (ILO).
The project's workshop will be conducted within two sessions: 1. Scientific workshop and 2. Policy roundtable Events.
Scientific Workshop
This scientific workshop aims to present and exchange knowledge and understanding among scientists, practitioners, and policymakers on hot spots of air pollution, the relationship between air pollution and climate change, air pollution exposure of different social and economic groups, and the relationship between social-economic deprivation and air pollution exposures, sustainable urban planning and air quality.
Policy Roundtable
The purpose of Policy roundtable Events was to share the findings and outcomes of the project with stakeholders, seek the stakeholders' perspectives, identify the potential policy options, and classify opportunities and synergies for collaboration. Moreover, this event is also intended for co-producing knowledge on hotspots of air pollution, its correlation with health conditions and well-being how air pollution impacts the vulnerable socioeconomic groups in the world of work in Bangkok City, and suggested policies/practices of air pollution control and health protection.
Online Available
Join the workshop via the zoom button below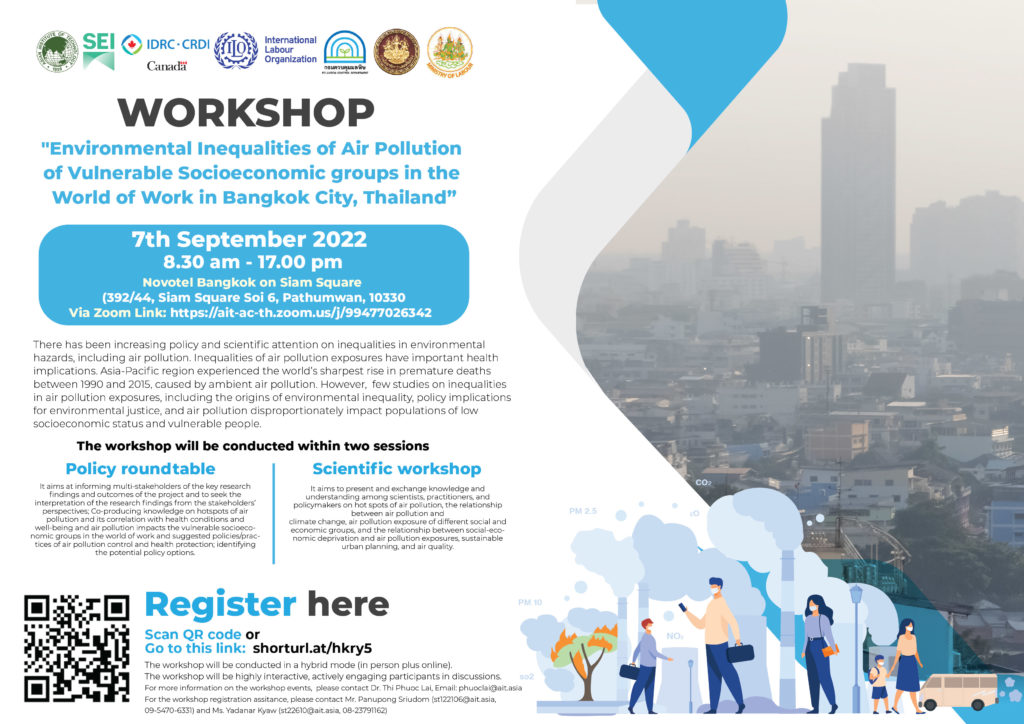 Contact
For more information, please contact Dr. Thi Phuoc Lai Nguyen, Project Team Leader ( phuoclai[at]ait.ac.th )