Inception Meeting of the 'Climate Resilient Infrastructure for Social Transformation and Adaptation (CRISTA)' in Neelakantha Municipality, Nepal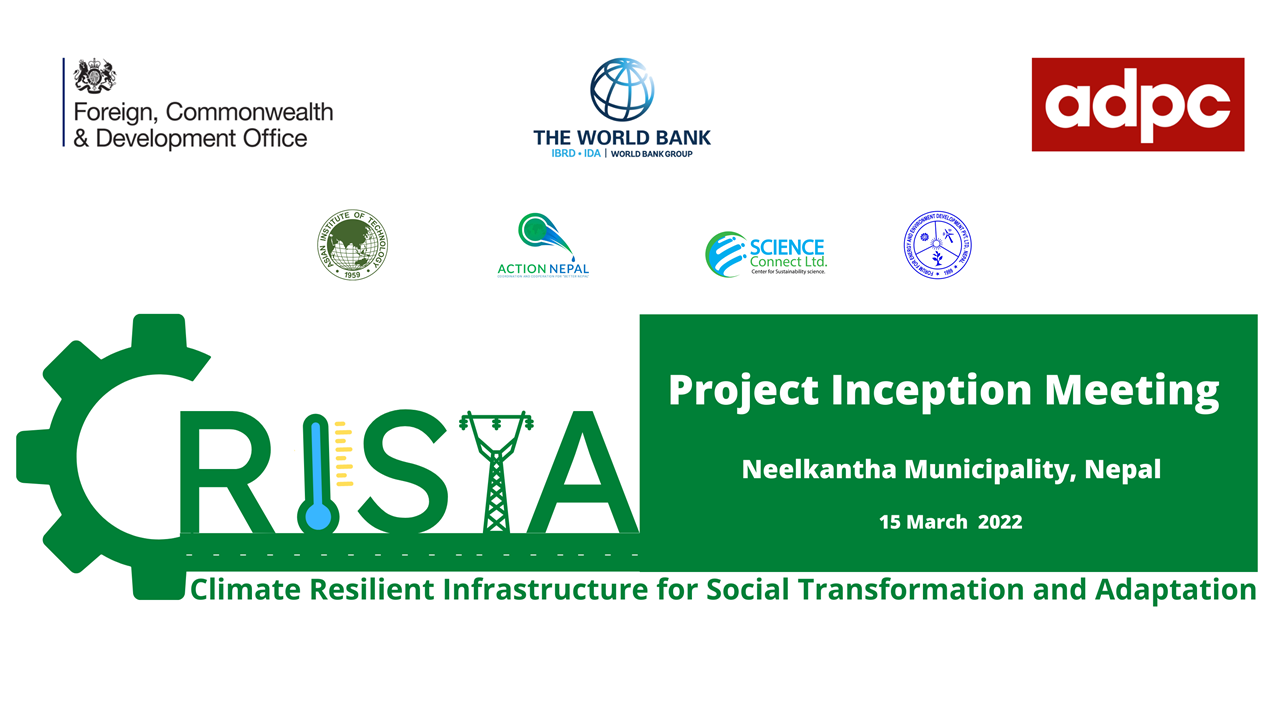 The Inception Meeting of 'Climate Resilient Infrastructure for Social Transformation and Adaptation (CRISTA)' was conducted in Neelkantha Municipality, Nepal in a hybrid mode. The meeting has officially endorsed the collaboration between Asian Institute of Technology and Neelkantha Municipality for effective implementation of innovative concept envisioned by the DPMM, AIT team in addressing the rising risk of climatic hazards on critical infrastructures.
During the meeting, Mr. Ganesh Dhungana from DPMM – AIT presented the project scope, objectives and methodology, along with an overview of the project products. Afterwards, officials and stakeholders of municipality and other relevant government offices highlighted the risks and impacts of natural hazards in critical infrastructure within the district and the potential benefits of using geo-spatial data and real-time monitoring in preparedness and response. Dr. Basanta Raj Adhikari, technical expert of CRISTA, highlighted importance of use of data and information in decision making and urged the municipality to integrate such tools in all forms of governance including disaster risk governance.
CRISTA Team Leader, Dr. Indrajit Pal acknowledged the role and support of the municipality and urged the municipal officials and representatives to take active part in the development process to better tailor the products to the needs of the municipality. Mr. Bhim Prasad Dhungana, Mayor of Neelkantha Municipality asserted the municipality's commitment for use of digital infrastructure and information technology in delivering better governance to the people.
CRISTA is Climate Innovation Project supported by FCDO (UK), the World Bank and ADPC. The project is implemented by Asian Institute of Technology (AIT) in coordination with Action Nepal, FEED Pvt. Ltd, and Science Connect Ltd. in Nepal and Bangladesh.