Part-time Consultancy Opportunity for an Institute-wide Project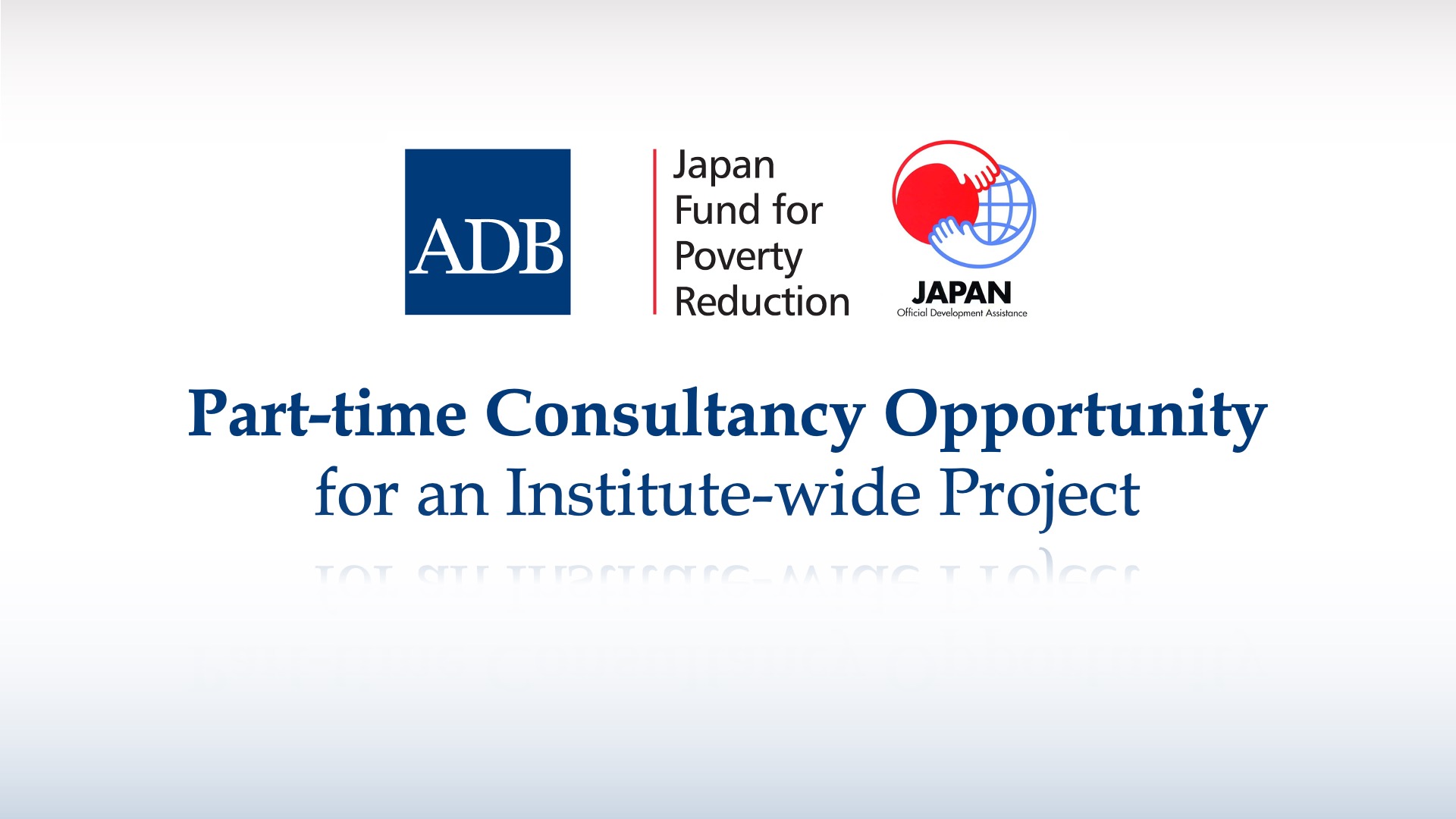 1. Background
1.1. Funder: ADB (Asian Development Bank), JFPR (Japan Fund for Poverty Reduction)
1.2. Project: Climate Change Adaptation in Agriculture for Enhanced Recovery and Sustainability of Highlands
1.3. Lead: AIT and Nippon Koei Co.
1.4. Initiator: Ministry of Agriculture and Cooperatives, Thailand.
1.5. Objective: To strengthen the capacity of local governments and communities to address climate change and to demonstrate climate-smart agriculture (CSA) practices
1.6. Target Area: Nan Province, the Kingdom of Thailand
2. Supervisor
Takuji W. Tsusaka, DDS, SERD
3. Role of Consultant
To assist in the work stream "Agribusiness Value Chains Improvement"
Assist in organizing and delivering workshops in Nan.
Assist in collecting information through fieldwork and secondary sources.
Assist in managing and analyzing data.
Assist in writing a short report.
Assist in coordination and communication with project members and stakeholders.
4. Qualifications
Thai national residing in Thailand.
Currently not a student.
Master degree holder.
The degree obtained in a social science (or interdisciplinary) field related to agriculture, natural resources, or forestry.
Good command of both written and spoken English, equivalent to IELTS 6.5 or above.
Experience in applying quantitative and qualitative analyses to conduct research.
Team worker with interpersonal skills.
Experience of fieldwork in rural areas.
Can manage to work under time pressure.
Willing to conduct and join field work in Nan province frequently.
5. Workload
Estimated 33% of full-time work.
Approximately a half of the work time is expected to be spent in Nan for fieldwork.
Discretionary work system.
6. Remuneration
THB 25,000/month + per diem during fieldwork.
Contract period: 12 months, renewable up to 3 years in total.
No fringe benefits.
7. Additional advantages
Can enrich your CV through:
Gaining knowledge in agricultural and rural development.
Gaining experience in a development project funded by a multilateral donor agency.
Building professional network and references.
8. How to apply:
Fill the application form and send it to takuji@ait.ac.th
Deadline: 15th February 2021
Note: only one candidate will be selected based on the qualifications.