Promotion of Dr. Nophea Sasaki to Full Professor rank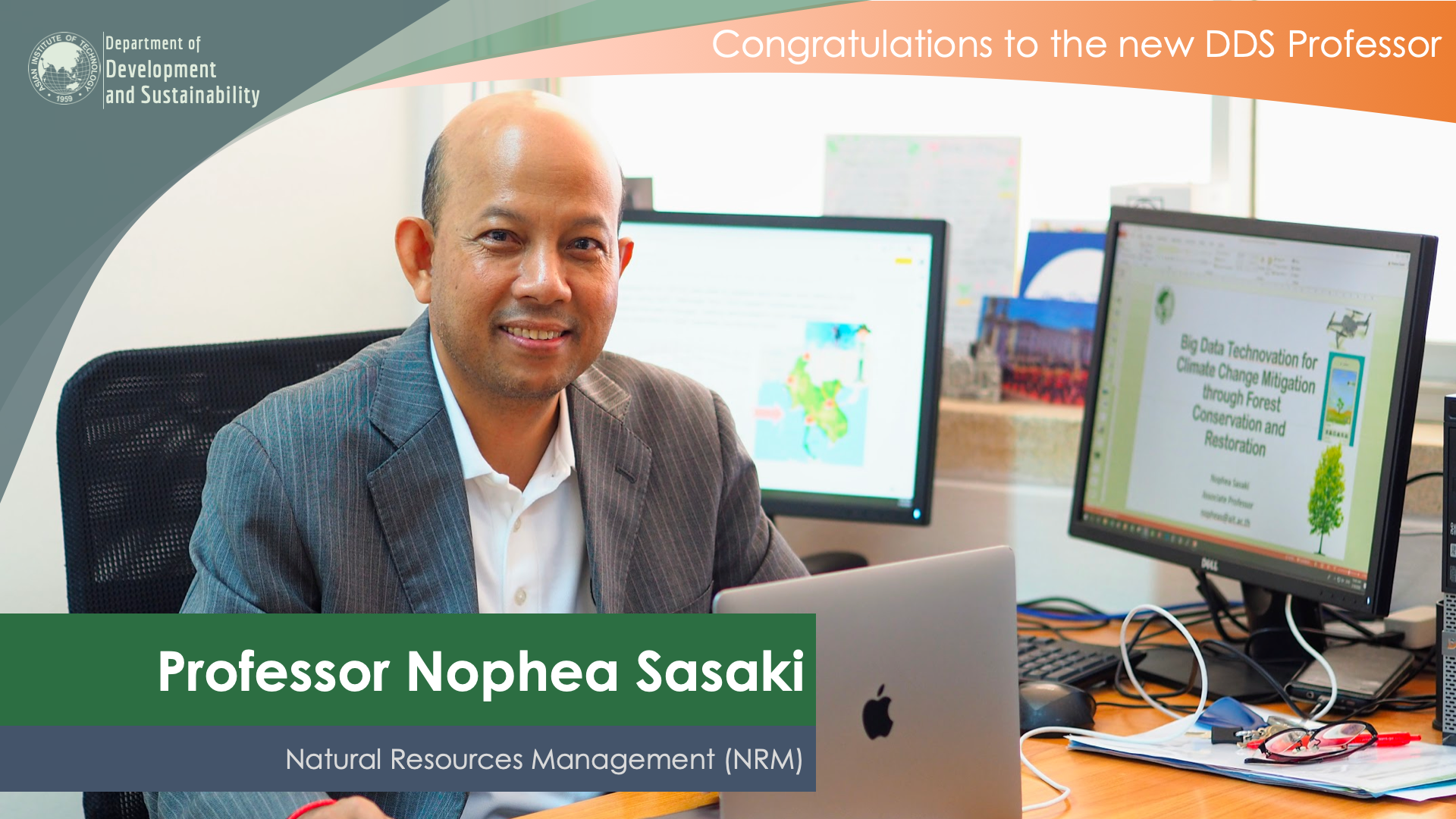 DDS is pleased to congratulate Dr. Nophea Sasaki for being promoted from the rank of Associate Professor to Full Professor. We wish him every success in his career.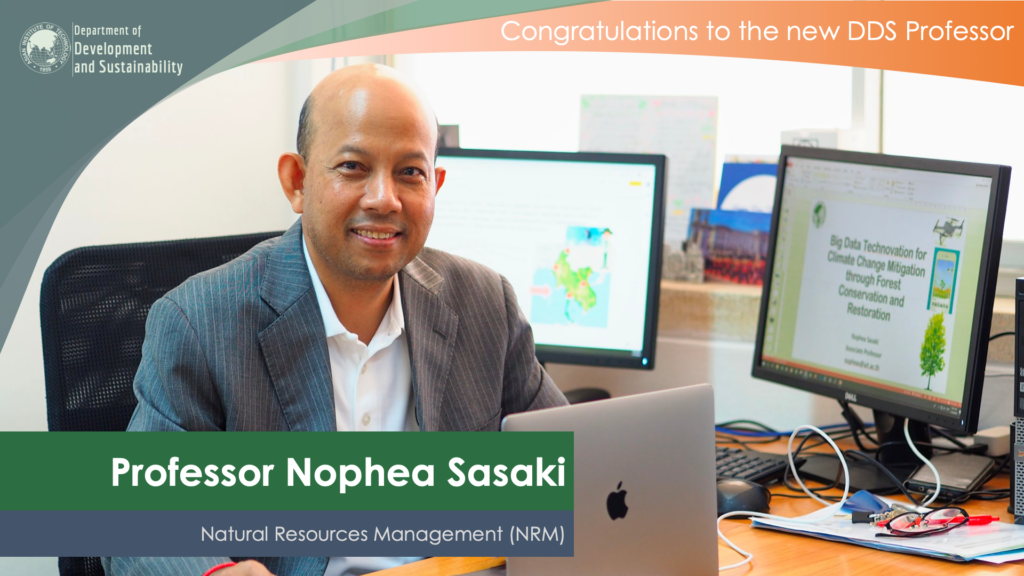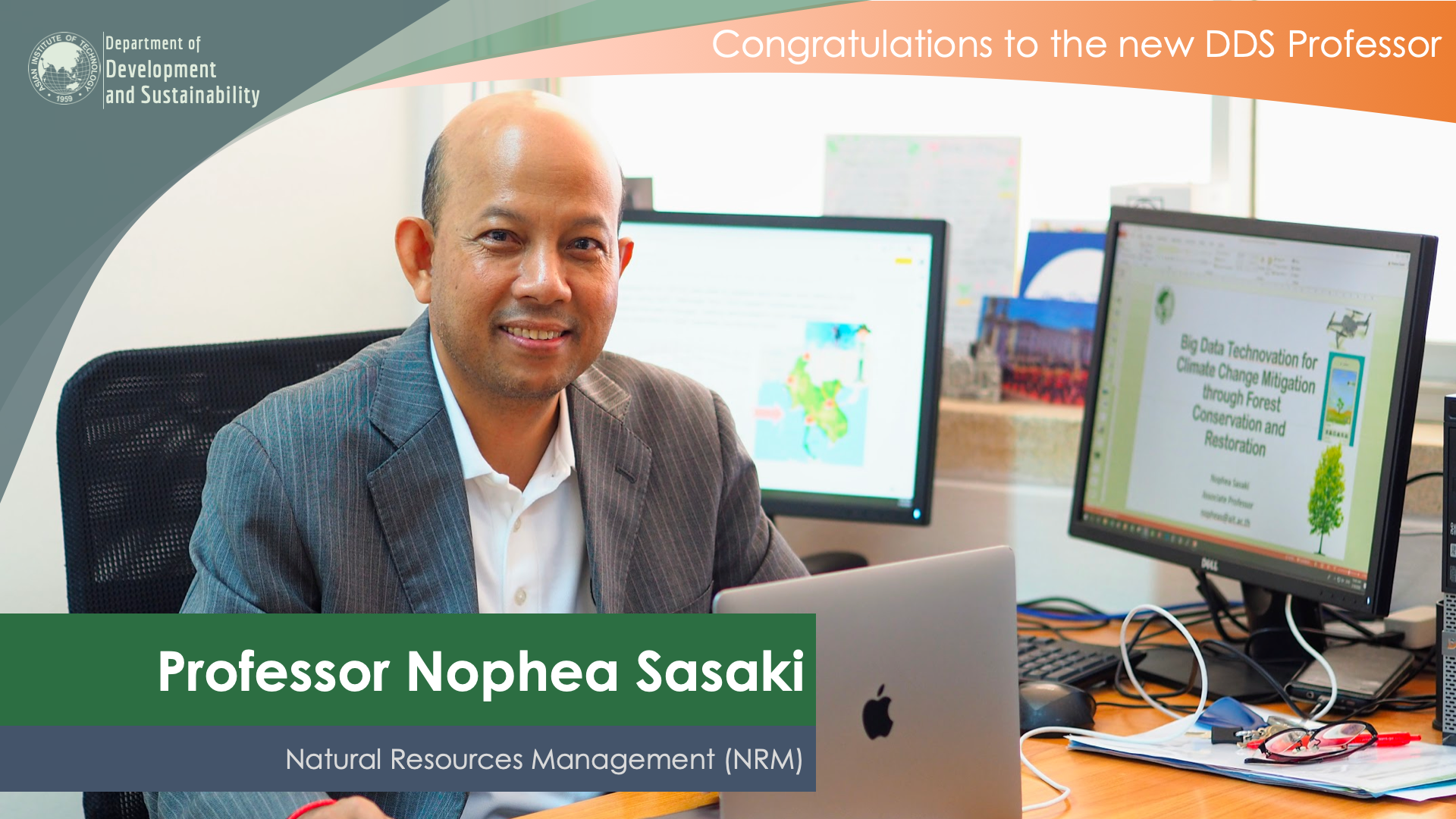 Dr. Nophea Sasaki joined AIT as an Associate Professor in the School of Environment, Resources and Development (SERD) in 2016 after working 11 years at the University of Hyogo in Kobe, Japan. He was known for his forest carbon management and technovation for sustainability. He is Japanese with a Cambodian origin. He belongs to the Natural Resource Management academic program of the Department of Development and Sustainability at SERD.