DDS Student present on International Conference on Nation-Building 2019 at the Development of a High Income Nation on November 26-27, 2019, Malaysia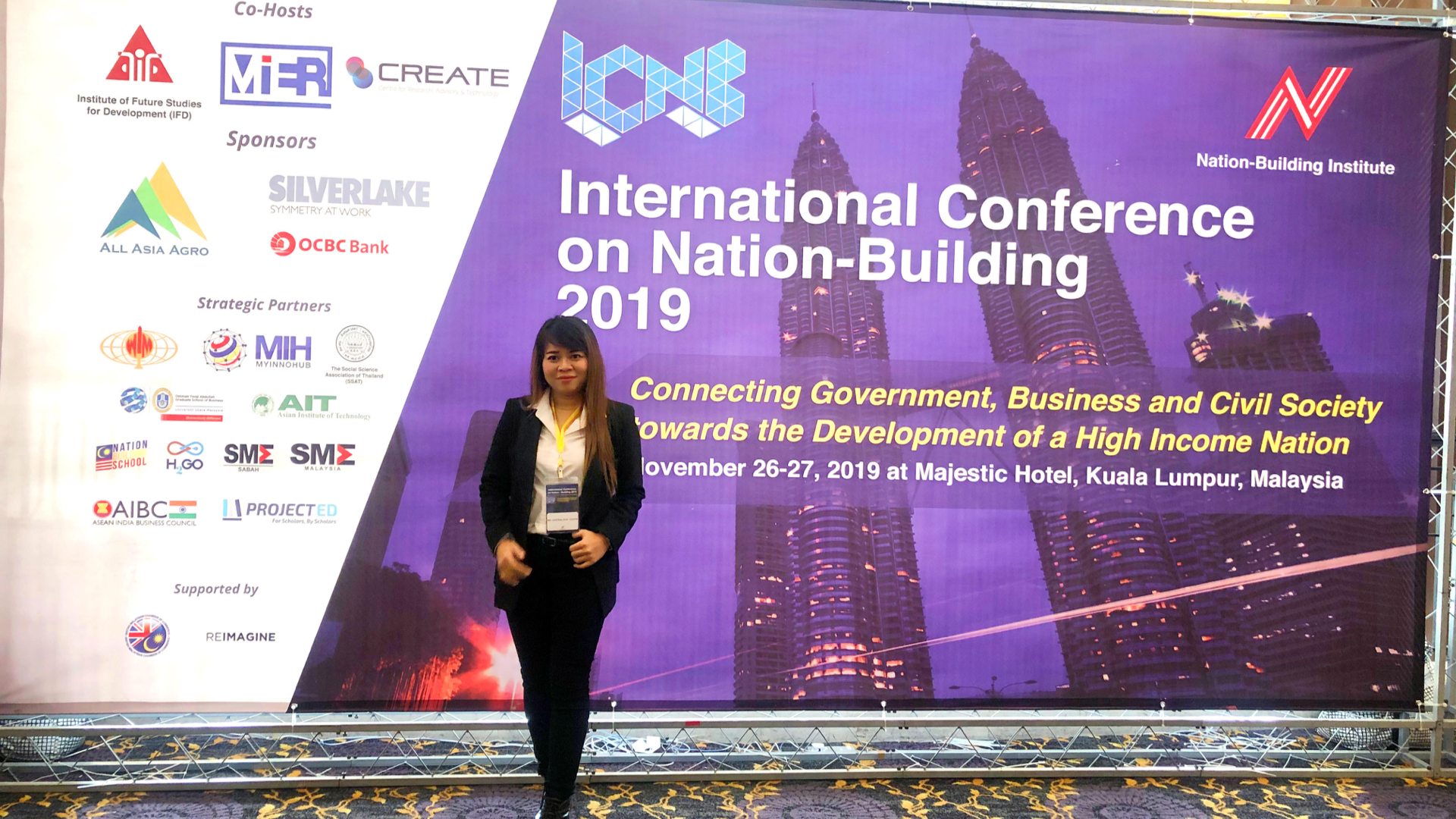 Ms.Chitralada Chaiya (PhD in RRDP/DDS) presented on "The International Conference on Nation Building 2019: The Development of a High Income Nation" on November 26-27, 2019, Malaysia She presented in the topic "20 years Educational Reform of Thailand: Crisis or Exit of the Quality Assurance Polity in Higher Education" In this conference is aimed at creating international cooperation in economic, social, political and educational. The conference was attended by a large number of national and international leaders.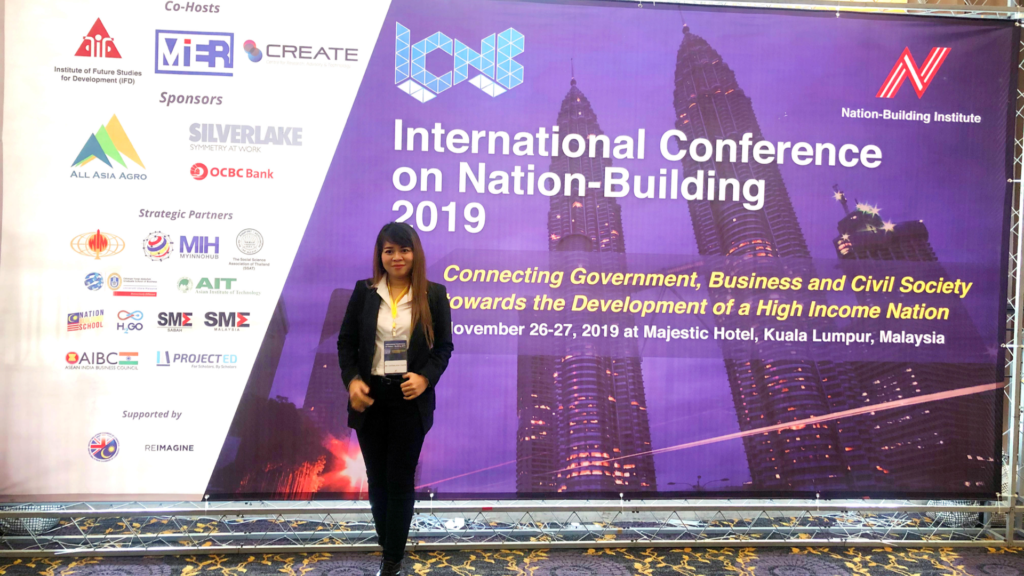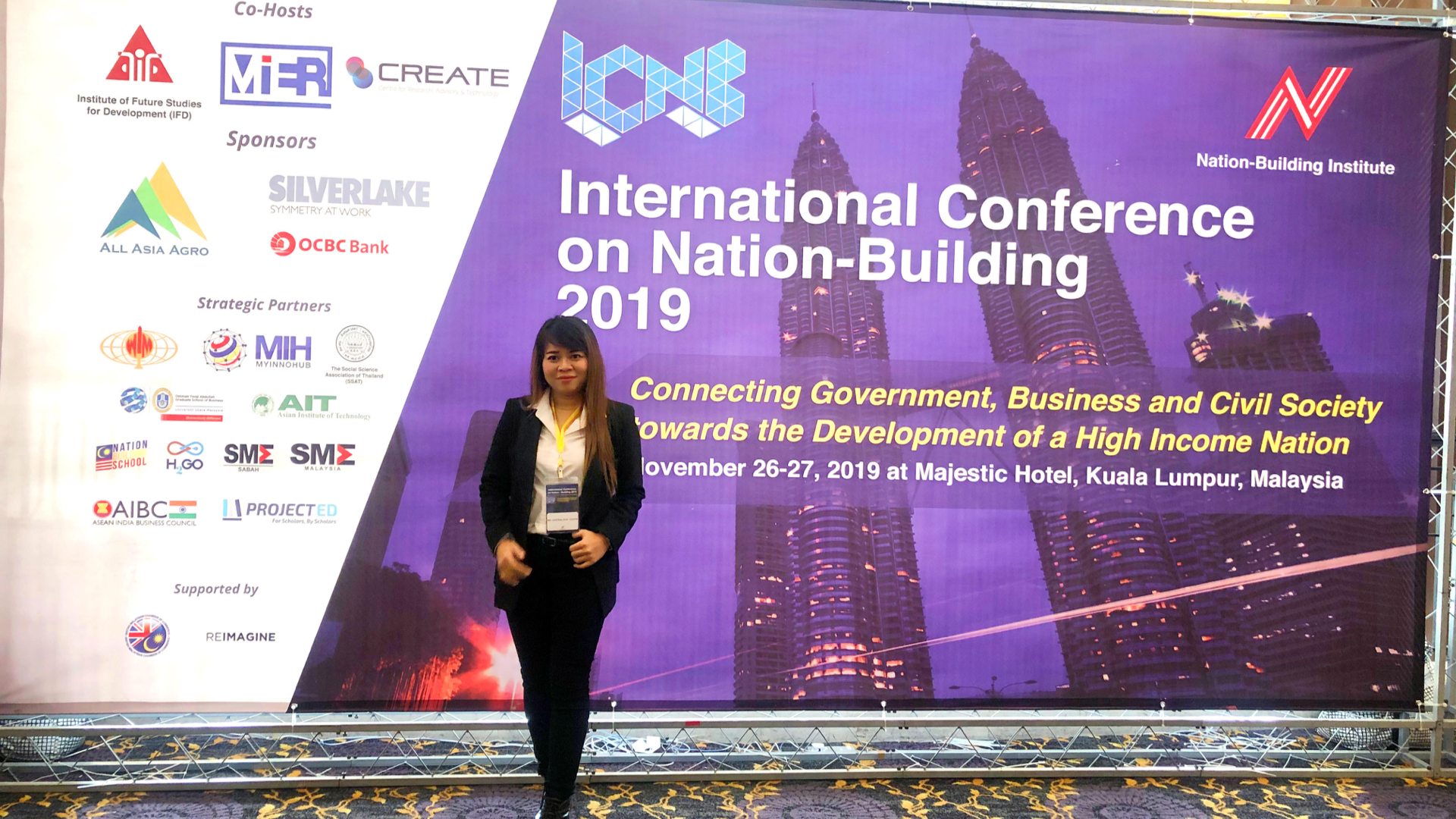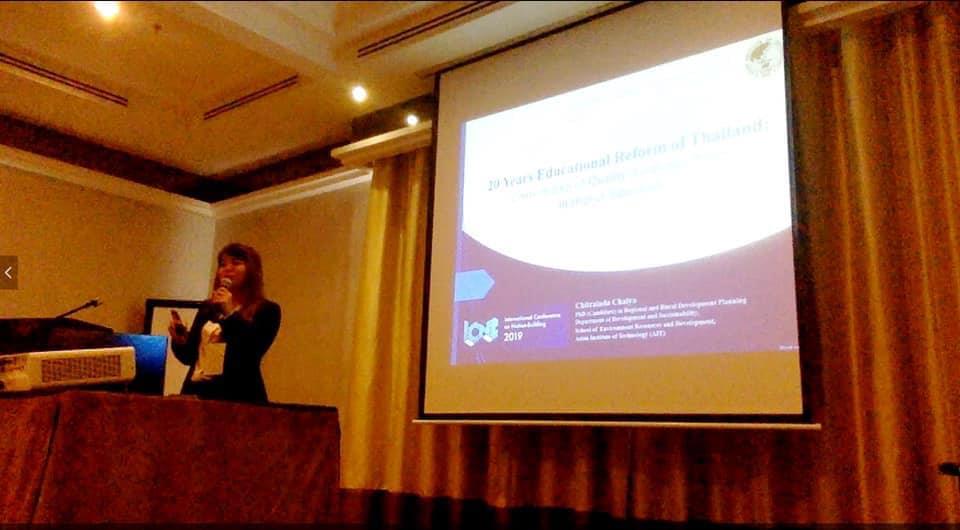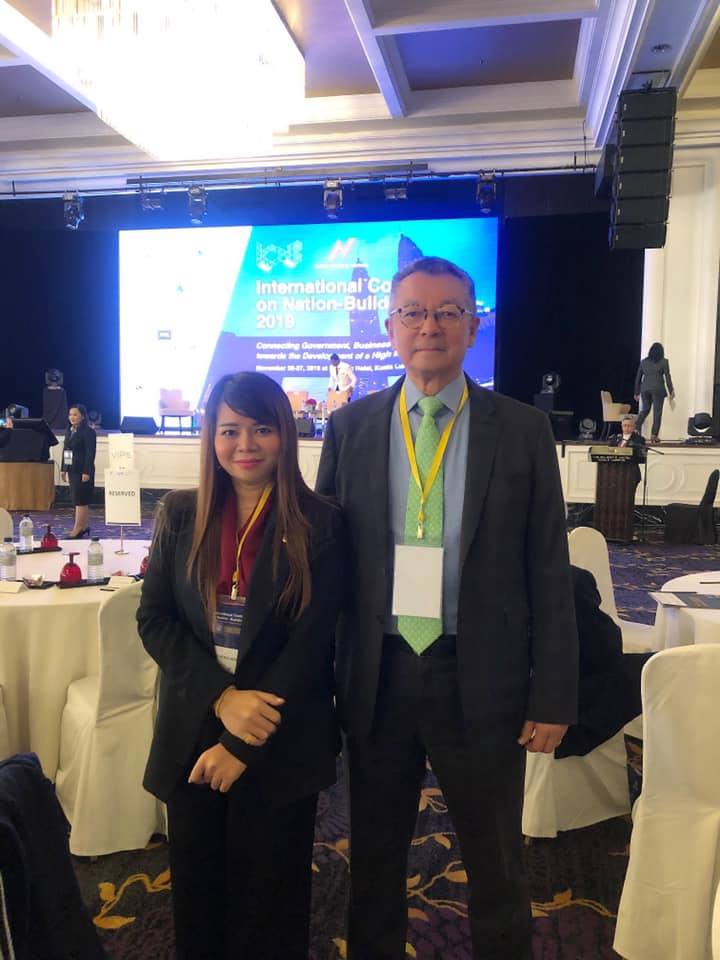 "AIT is one of the best international institute collaborating in all regions of the global. After I participated a leadership program in Japan "Comprehensive Regional Development Planning 2018" by JICA, Government of Japan, and Government of Thailand. "The Sustainable Urban & Rural Development" at Tongji University, China, in 2019 was my second program. In addition, due to my dissertation which is a topic related to comparative studies at the national level, I also have involved with universities and institutions nationally and internationally such as Australia, Malaysia, Singapore and Thailand. This research gave me the opportunity to learn and build a variety. Aside from this, as the Asian Institute of Technology has networked with many international organizations, I had the opportunities to participate in programs and training from various organizations whether in the course "Strengthening capacities of female professionals in the use of geospatial information and cloud analytics for disaster resilience, UNITAR, UNESCAP", "Executive Training Course on Scaling up Transition to a Green Economy on a path towards implementing, the United Nations 2030 Sustainable Development Agenda", and "The World Green Economy Organization (WGEO), United Nations "and Global Navigation Satellite System (GNSS), GIC / AIT and CSIS / UT, University of Tokyo" etc. I would like to develop my knowledge and experience for not only myself but also my students and communities. Moreover, I expect to be the academic partnership with all networks and hope we will contribute the bigger and greater things for our institute, community, and our world."

Ms.Chitralada Chaiya, Ph.D. at RRDP/DDS
Currently, she is studying doctoral program at the Regional and Rural Development Planning (RRDP) in the Department of Development and Sustainability (DDS), Asian Institute of Technology (AIT). She is also an assistant professor in Public Administration at College of Politics and Governance, Mahasarakham University where is the one of the biggest university in Thailand about over 40,000 students and 20 faculties.
For this semester, she has selected to study for an exchange program in Seoul National University (SNU), Korea where is the top-10 University ranking in Asia, 14th World University Ranking in Social Policy and Administration (QS University Ranking, 2019).
We wish you success in your career.
For more information about the conference: http://icnb.co/home-final/