Congratulations for our new PhDs!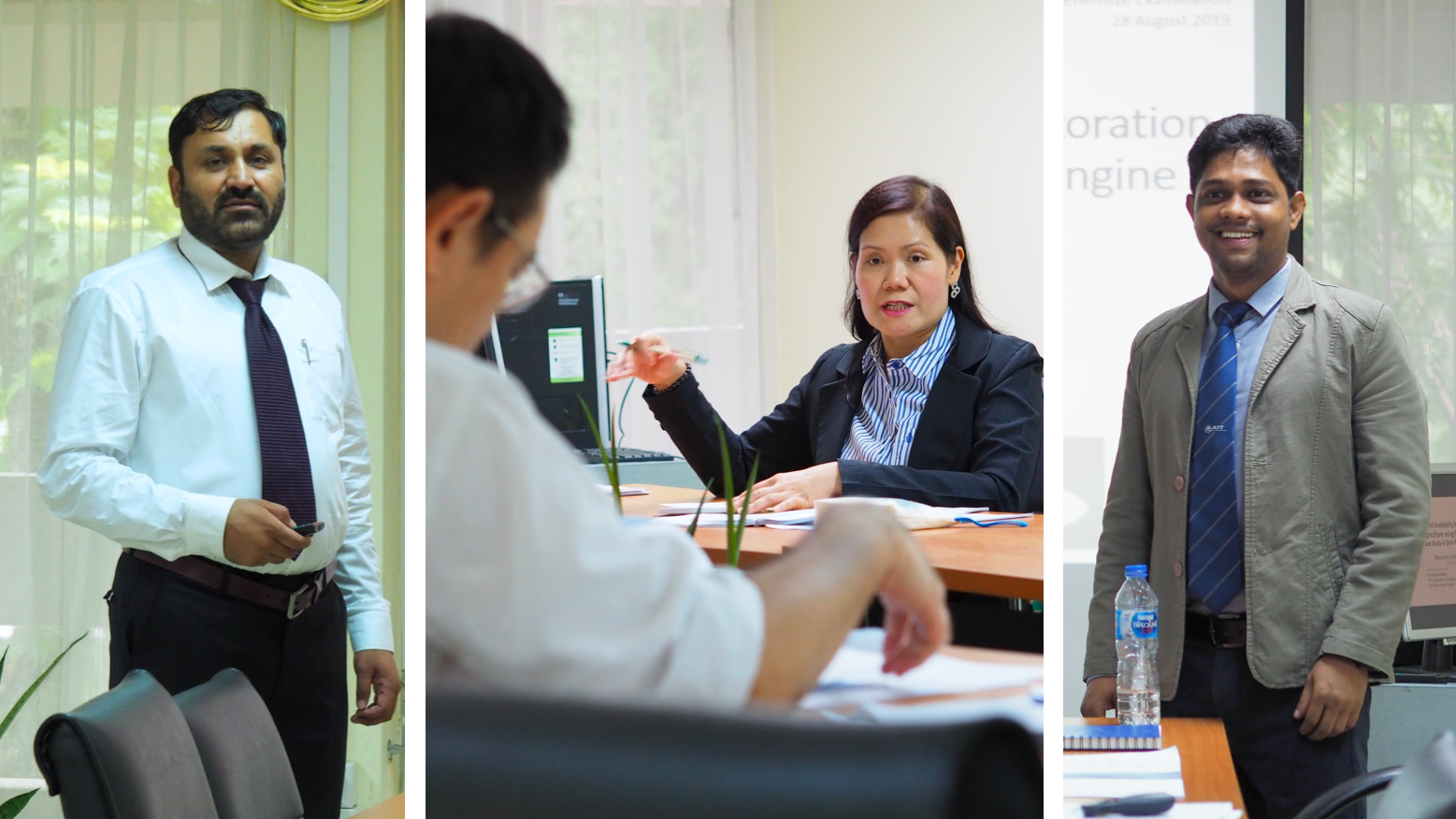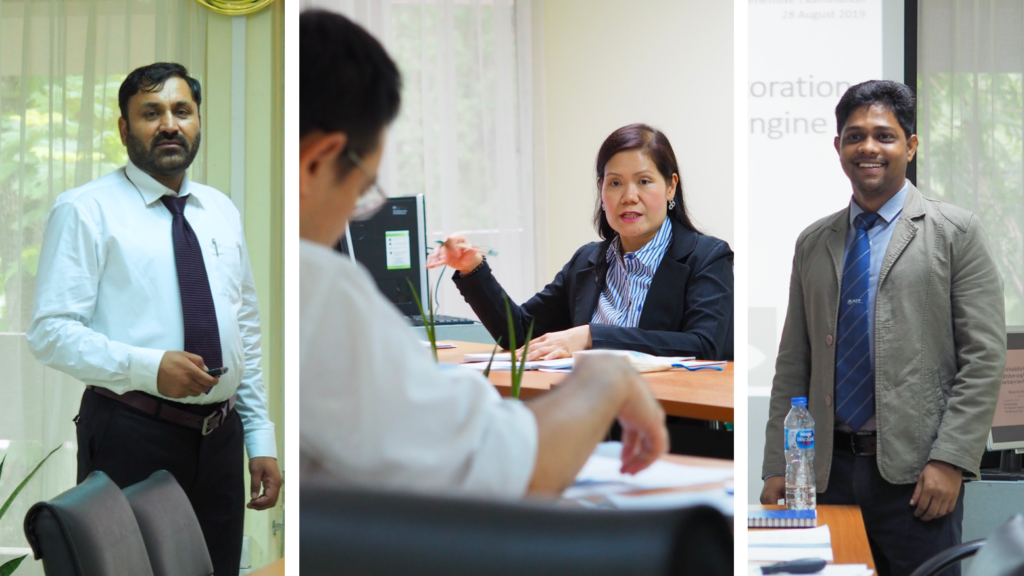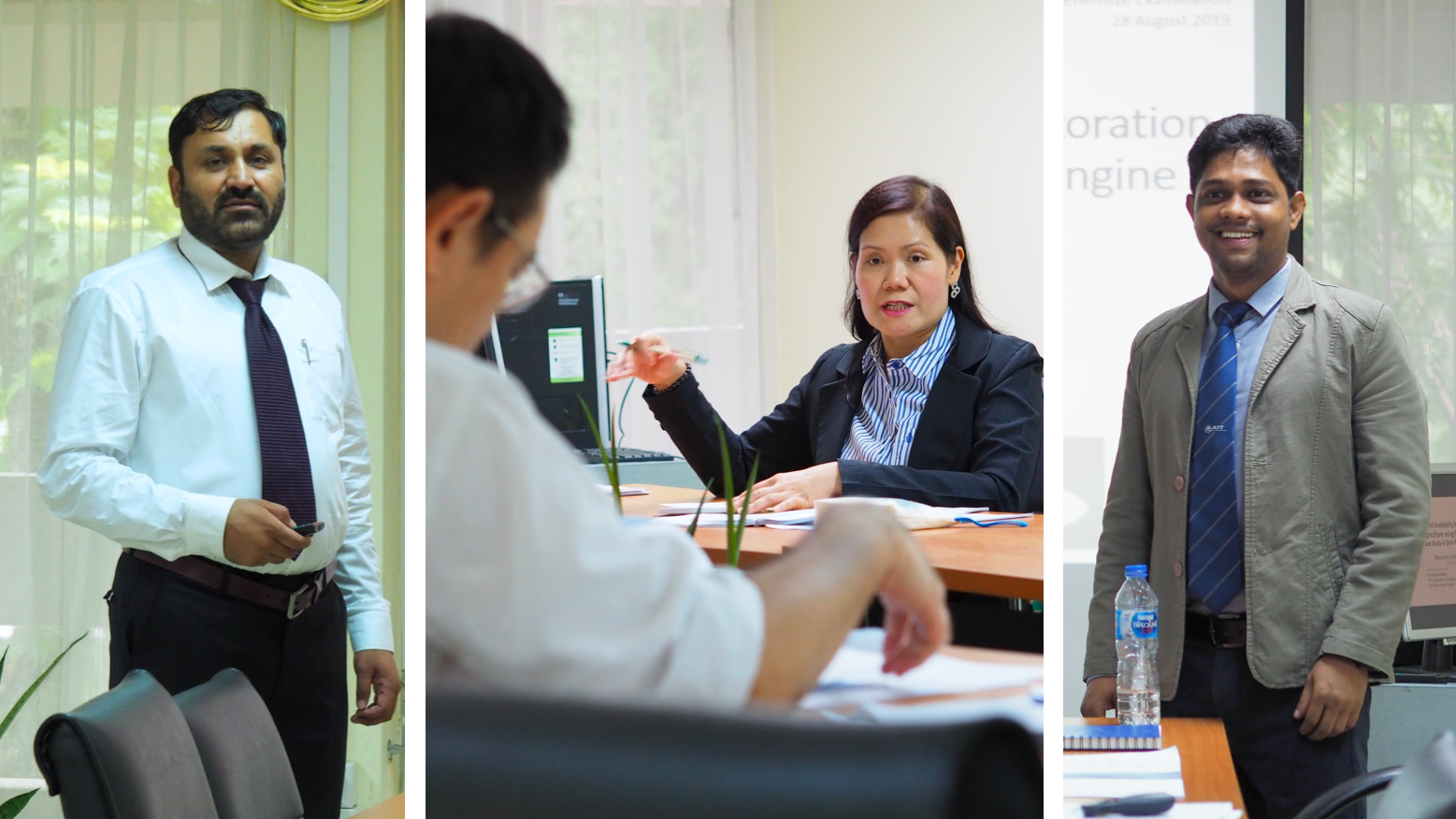 In August 2019, three DDS students completed their PhD. Congratulations! We are very proud to have Shahab-E-Saqib, Supattra Yamsrual and Manjunatha Venkatappa as new PhD holders who will be leaders in their own respective fields. It was an awesome month for us having three subsequent PhD public defence seminars in a month.
On 7th of August, Mr. Shahab-E-Saqib from Regional and Rural Development Planning (RRDP) program made a public seminar on 'Health Needs and Coping Strategies of the TB Patients in Khyber Pakhtunkhwa, Pakistan: A Multidimensional Assessment with Strategies' (advisor Dr. Mokbul Morshed Ahmad).
On 13th of August, Ms. Supattra Yamsrual of Urban Environmental Management (UEM) program made a public seminar entitled "Assessment of local perception on eco-industrial estates performances in Thailand" (Advisor Dr. Nophea Sasaki).
On 28 August, Mr. Manjunatha Venkatappa from Natural Resources Management program made a public seminar entitled "Estimation of Land Availability for Forest Restoration and Smart Agriculture using Google Earth Engine – A Case Study in Siem Reap Province" (Advisor Dr. Nophea Sasaki). He has participated in the Geo for Good Summit at Google. His seminar attracted great interest.
Our warmest congratulations and best wishes for your bright futures!