Department in the NEWS: The GAF Website
Prof. Kyoko Kusakabe, Head, Department of Development and Sustainability was quoted in the "Empowering, counting and hearing women: GAF7 showcases gender equality progress and challenges" published by Gender in Aquaculture and Fisheries (GAF) website.
The article also mentions GAF7 Volunteers from AIT, who helped all the events flow smoothly.
At the conference, Dr. Meryl Williams, Chair of the GAFS launched the new From catch to consumer: Why gender matters in aquaculture in fisheries article as part of the Gender in Aquaculture and Fisheries  website.
The article highlights the key actions that are needed to make real progress toward gender equality —all of which were raised and discussed at the conference.
To count women, key stakeholders such as fisheries agencies need to collect regular and accurate gender-specific employment data on the catch-to-consumer pathway to track trends and progress.
By supporting women's empowerment, women can collaborate, assert their rights and upgrade their capacity, which requires funding and support for education, advocacy and legal resources.
To make women more visible, gender equality must be a stated priority in policy, research and development programs.
Investment into targeted gender projects, research and educational outreach needs to increase significantly, even a hundredfold, to achieve impact.
And gender equality cannot be achieved by gender researchers and practitioners alone—a critical message summed up by co-organizer Kyoko Kusakabe, Professor, Asian Institute of Technology.
"It is only by working in a collaborative way—through transdisciplinary approaches and integrative policies with grassroots organisations and policy makers—that we can make real progress toward sustainable and socially-just small-scale fisheries and aquaculture,"
— Dr. Kusakabe said.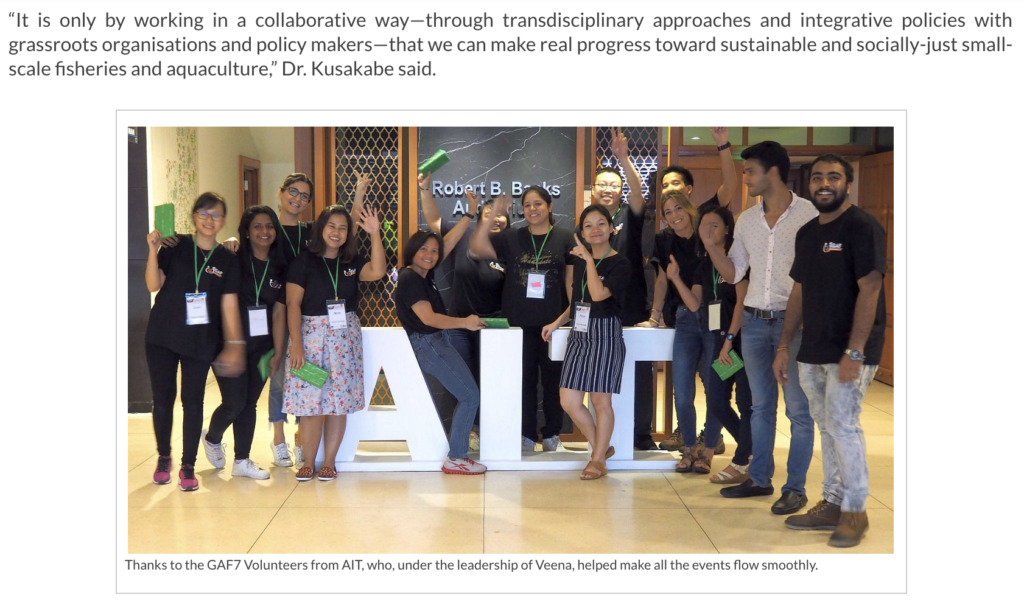 Read more: Original NEWS
View more event photos: DDS Facebook