'Team AIT' – Champs at FAO 'International Day of Forests' Debate Competition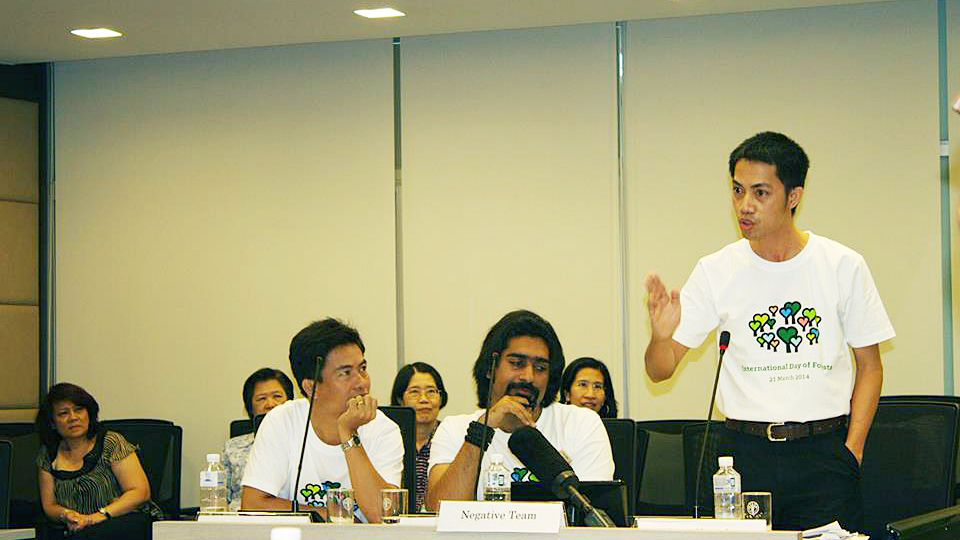 Marking "International Day of Forests" on 21 March 2014 at the FAO Regional Office for Asia and the Pacific, the competition was held under the theme "Forestry in a Changing World."
AIT's international graduate students won top honors against the team from King Mongkut's University of Technology by debating the proposition: "The best way to conserve forests is to keep people out of the forests."
The team included Cambodian doctoral student Sam Chanthy, fellow doctoral student Rehan Ul Haq of Pakistan, and master's student Aung Kyaw Naing from Myanmar. All three are students in the Natural Resources Management field of study at the AIT School of Environment, Resources and Development. Sam Chanthy was also awarded "Best Speaker" at the debate.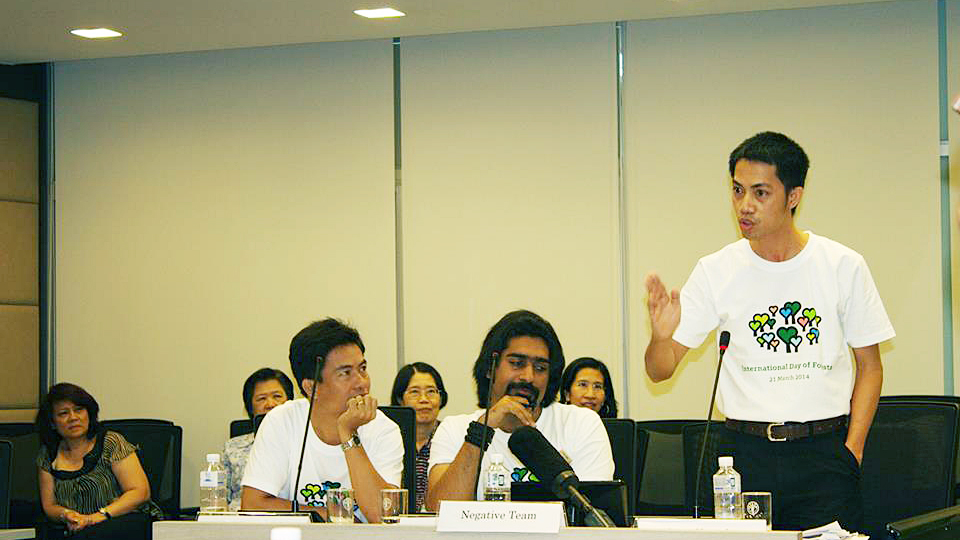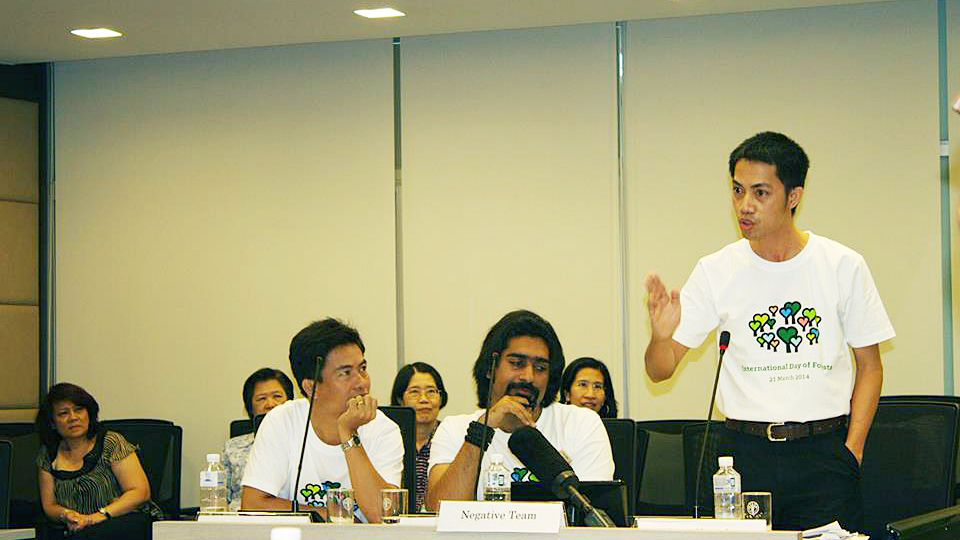 The winners credited their AIT faculty mentors Dr. Rajendra Shreshta and Dr. Ganesh P Shivakoti for aiding their success with case study examples and technical guidance during their preparation.
Mr. Thomas Enters, UN-REDD Regional Coordinator, UNEP; Ms. Caroline Liou, Communication Manager, RECOFTC; and Mr. Yurdi Yasmi, Forest Policy Officer, UN-REDD Regional Coordinator, UNEP, were the judges for the competition.
At the event, the Executive Director of RECOFTC, Tint Lwin Thaung, called on the participants in the debate and others "to take the initiative to work toward securing not only more forests under community management – but good quality forests – so that we can progress toward the goal of empowering local people to effectively and equitably engage in the sustainable management of forested landscapes."
"To reverse the current loss and unlock the full potential of forests, UNEP is supporting the transformation of the forest sector," said Kaveh Zahedi, Regional Director & Representative for Asia and the Pacific, UNEP. "The scale of moving away from business-as-usual to a Green Economy is enormous, and beyond the capacity of any individual organization."
Ref: https://www.ait.ac.th/2014/03/team-ait-champs-at-fao-international-day-of-forests-debate-competition/