Sex Workers and the Right Approach: the International Legal Framework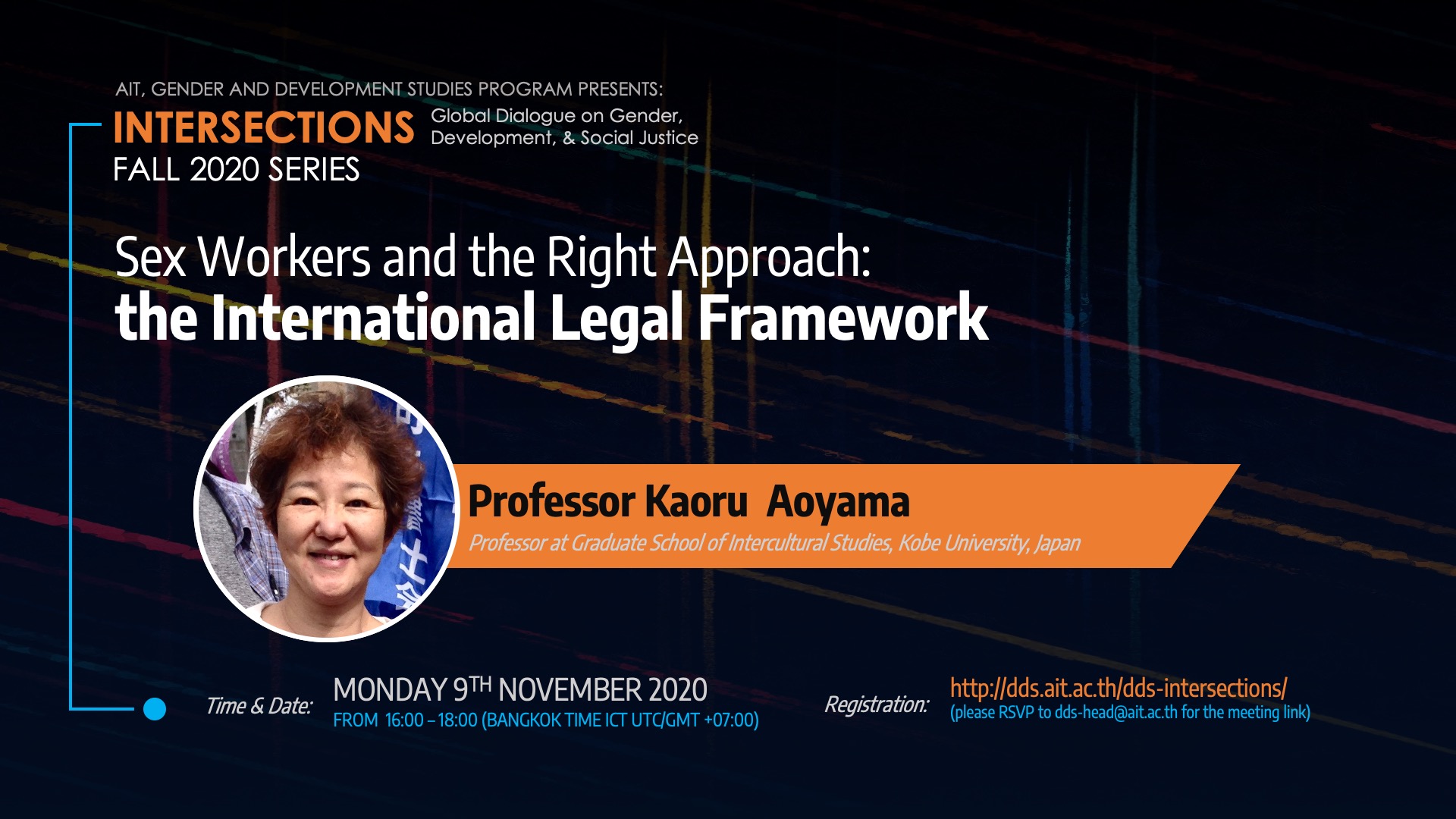 The Gender and Development Studies Program at AIT is organizing the INTERSECTIONS on Monday 9th November 2020 from 16:00 – 18:00 (Bangkok, Thailand time UTC/GMT+0700) via both online and offline. For this time, the topic is
"Sex Workers and the Right Approach:
the International Legal Framework"
About the Topic
The talk is mostly theoretical but with introduction of legal and social practices from different countries surrounding sex work (prostitution). It starts with explaining the stark division between Abolitionists and Advocators of sex work and brief history behind their philosophies. Then it focuses on the development of both thoughts to different legal frameworks in the contemporary international society. In the end, it encourages the Right-based Approach as the most effective and important to end violence against sex workers.
About the Speaker
Kaoru Aoyama is a professor at Graduate School of Intercultural Studies, Kobe University, Japan. Since she gained Ph.D. in Sociology at University of Essex in 2005, Kaoru has been working on gender/sexuality, migration, especially related to care work and sex work, trafficking and transformation of the intimate sphere in general. Her publications in English include 'Researchers and Gatekeepers in Participatory Action Research in Japan's Sex Industry', in The Routledge International Handbook of Sex Industry Research (Dewey, Crowhurst and Izugbara eds., Routledge, 2018), 'The Sex Industry in Japan: the Invisible Danger of Public Morals', in The Routledge Handbook of Sexuality Studies in East Asia (Mackie and McLelland eds., Routledge, 2015) and Thai Migrant Sex Workers from Modernisation to Globalisation (Palgrave/Macmillan, 2009).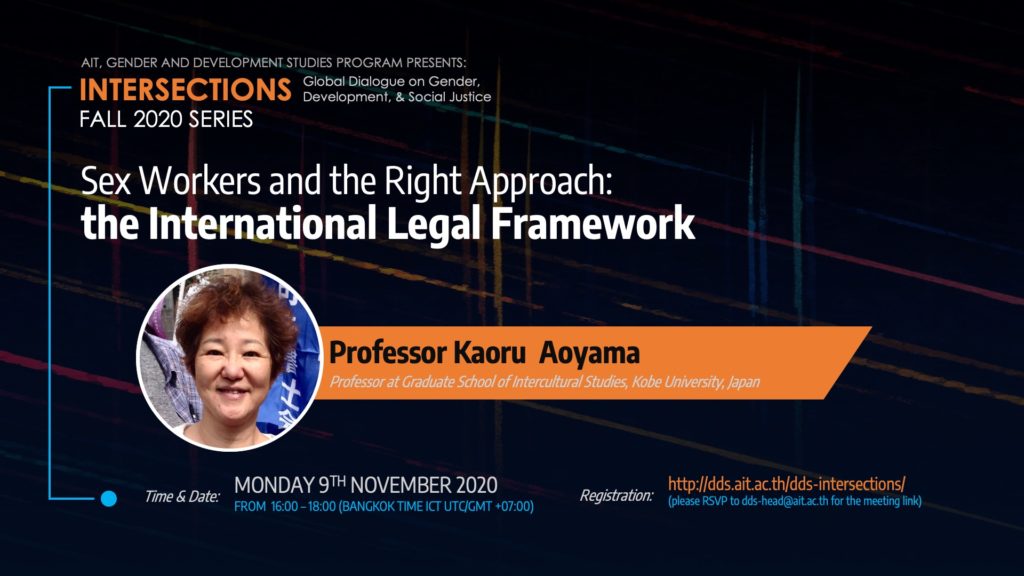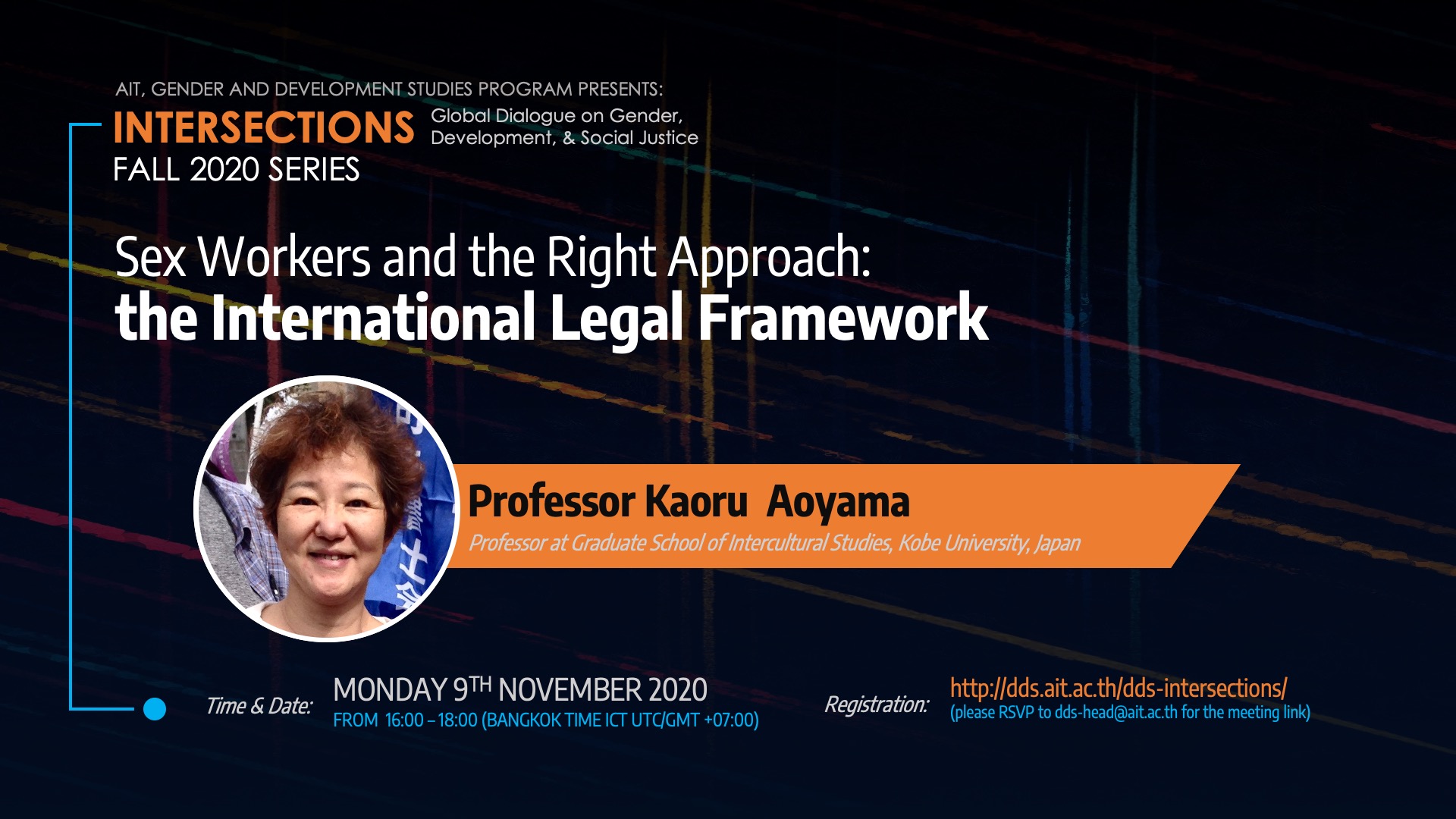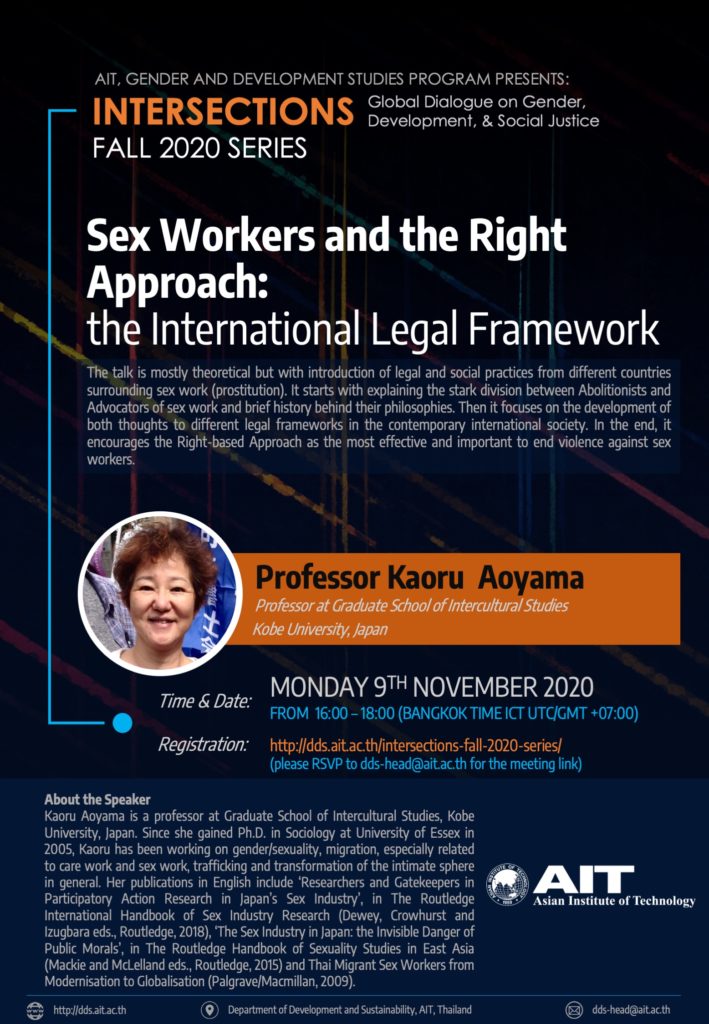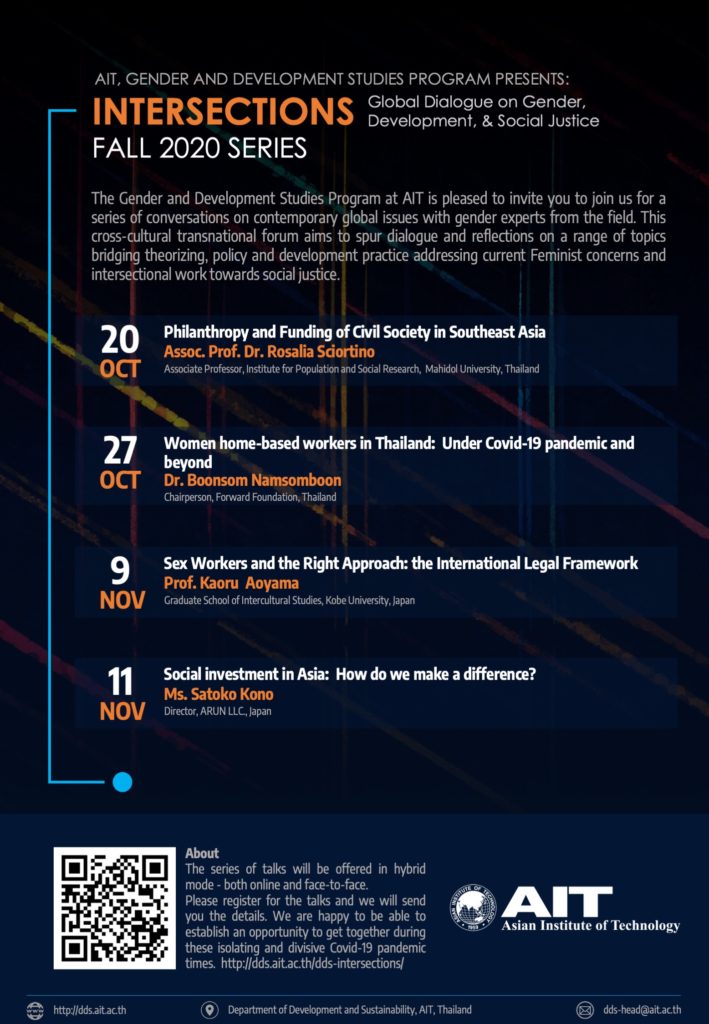 We are pleased to invite you to join us for a series of conversations on contemporary global issues with gender experts from the field. This cross-cultural transnational forum aims to spur dialogue and reflections on a range of topics bridging theorizing, policy and development practice addressing current Feminist concerns and intersectional work towards social justice.
The series of talks will be offered in hybrid mode – both online and face-to-face. Please register for the talks and we will send you the details. We are happy to be able to establish an opportunity to get together during these isolating and divisive Covid-19 pandemic times.
Registration link: https://bit.ly/3jfDd0M
Visit us for more information: http://dds.ait.ac.th/dds-intersections/
Extra) Watch and compare the Youtube videos below before the talk. NB: they contain certain scenes with violence and reminders of it, which happened in reality. If you are vulnerable to them, DO NOT watch. You will be able to discuss about related issues anyhow.