Philanthropy and Funding of Civil Society in Southeast Asia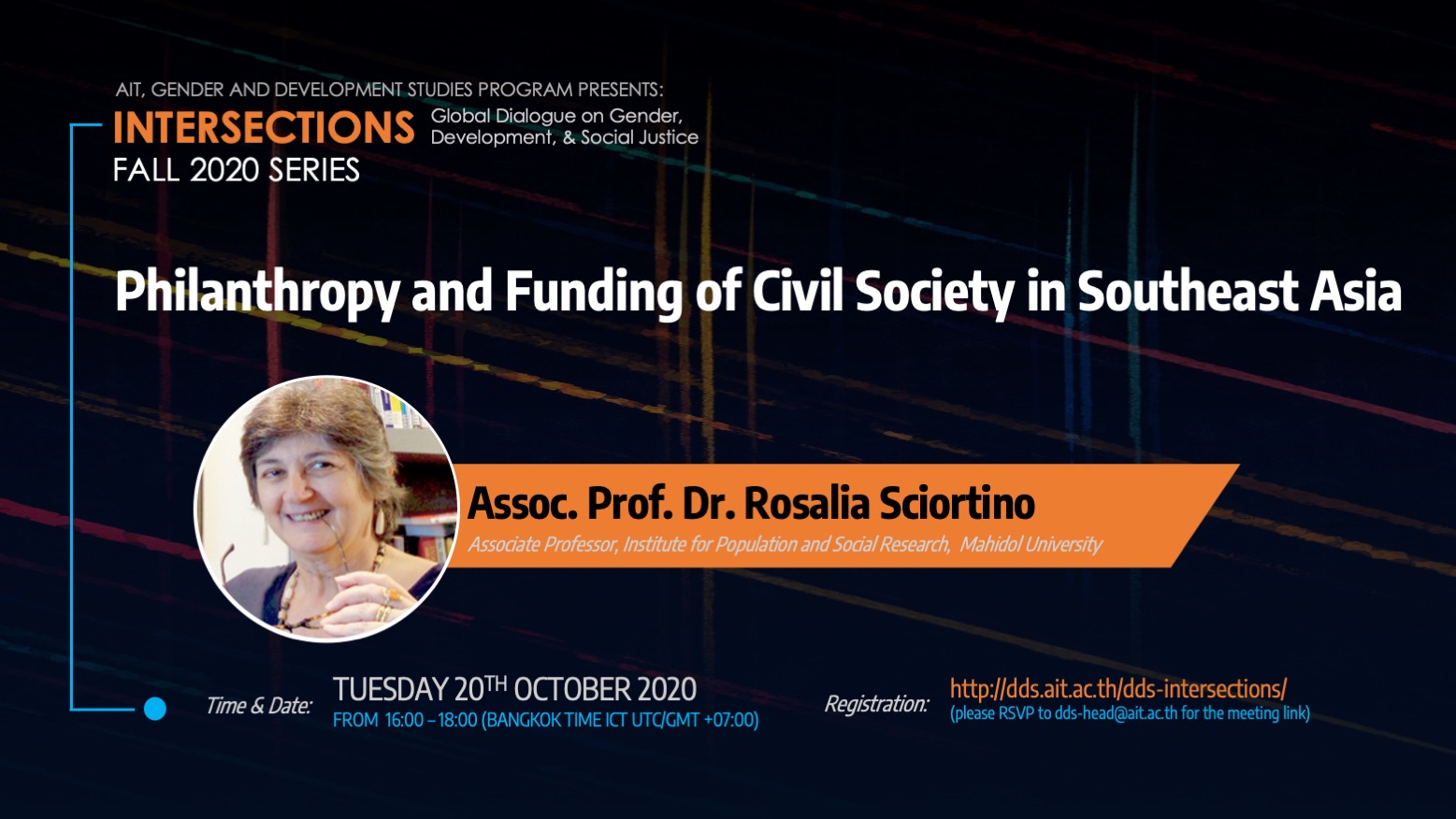 The Gender and Development Studies Program at AIT is pleased to invite you to join us for a series of conversations on contemporary global issues with gender experts from the field. This cross-cultural transnational forum aims to spur dialogue and reflections on a range of topics bridging theorizing, policy and development practice addressing current Feminist concerns and intersectional work towards social justice.
We are organizing the next topic on Tuesday 20th October 2020 from 16:00 (Bangkok, Thailand time UTC/GMT+0700) via both online and offline. The topic is
"Philanthropy and Funding of Civil Society in Southeast Asia"
About the Topic
The topic will present an overview of the evolving state of philanthropy in Southeast Asia, driven by global and local stimuli and shaped by often conflicting notions of charity, development, and business. Despite the lack of a strong enabling environment, new, home-grown foundations and local forms of institutionalized giving continue to emerge. At the same time, changes in the donor landscape and shifts in philanthropic paradigms towards business-like and technocratic approaches affect how development causes are funded. In the process, gaps have begun to appear in how work by civil society organizations on human rights and social justice is funded; this may jeopardize more equitable and inclusive development. The topic will draw on the following articles:
https://www.newmandala.org/weilding-purse-strings/
About the Speaker
Dr Rosalia Sciortino is Associate Professor at the Institute for Population and Social Research (IPSR), Mahidol University, Visiting Professor in the Master and PhD in International Development Studies (MAIDS/GRID), Chulalongkorn University, and founder and Director of SEA Junction (www.seajunction.org). Formerly, she served as regional director for the International Development Research Centre (IDRC) in Singapore and for the Rockefeller Foundation in Bangkok, as Senior Adviser for AusAID (now DFAT), and as program officer in the Ford Foundation's offices for Indonesia and the Philippines.A cultural anthropologist and development sociologist by training, who earned her master and doctorate at the Vrije Universities, Amsterdam with honors, she received in 2017 a medal by the Vietnamese Association of Social Sciences for her contribution to social sciences in Vietnam.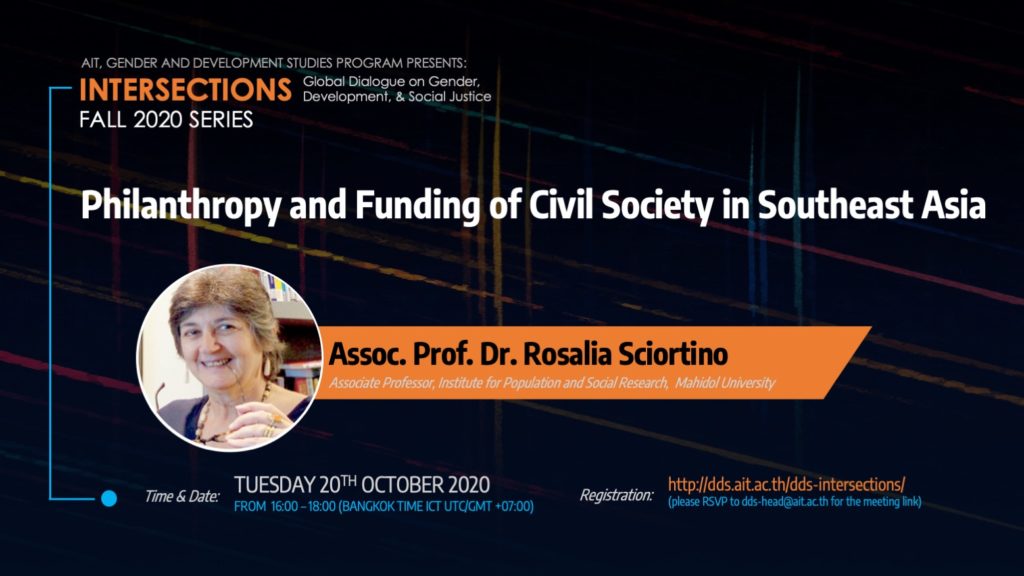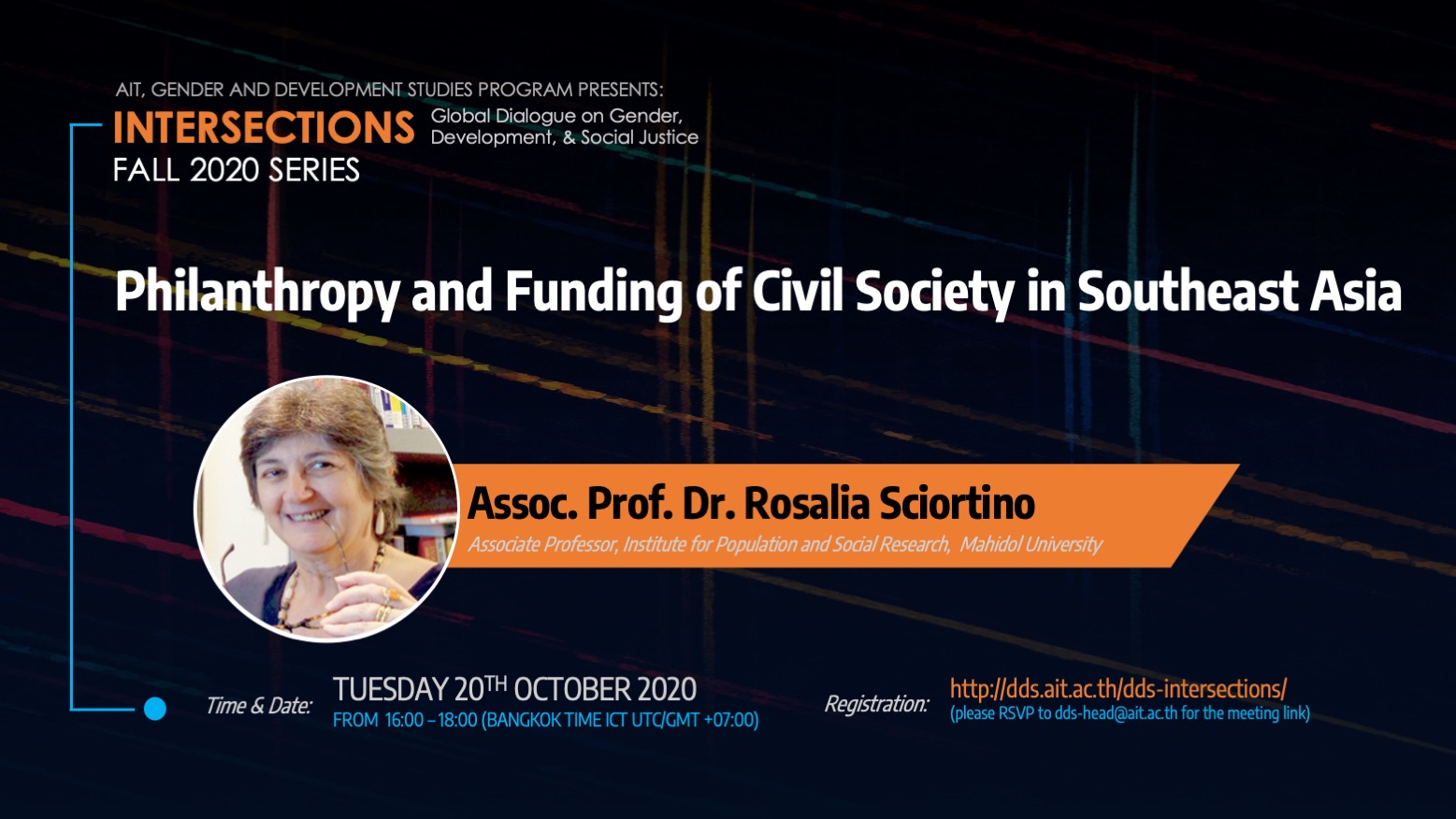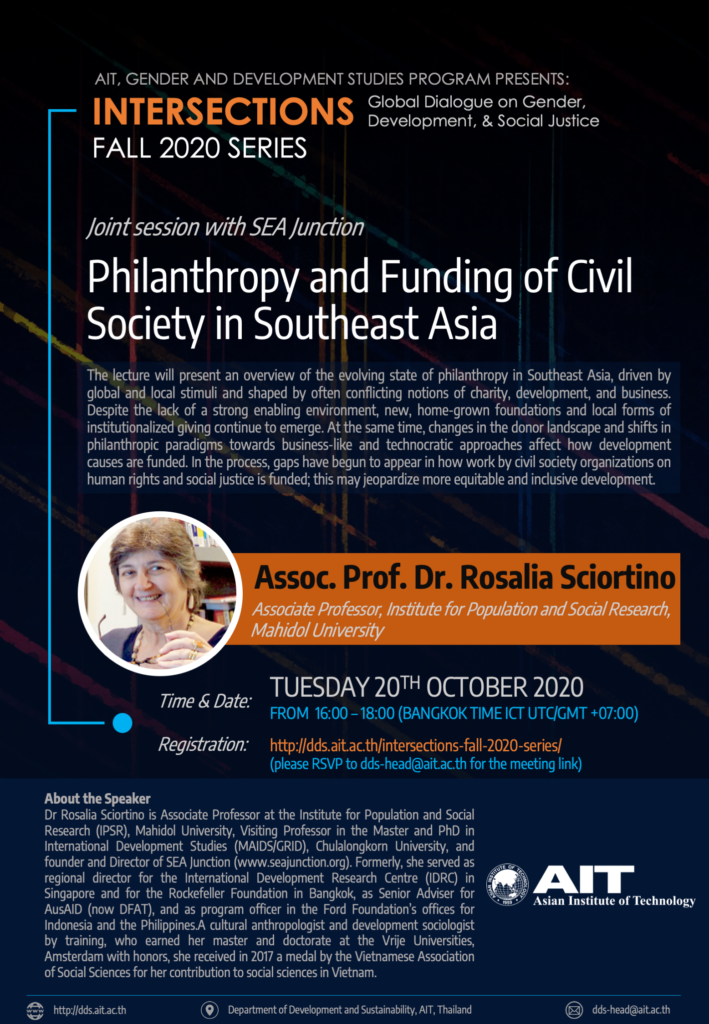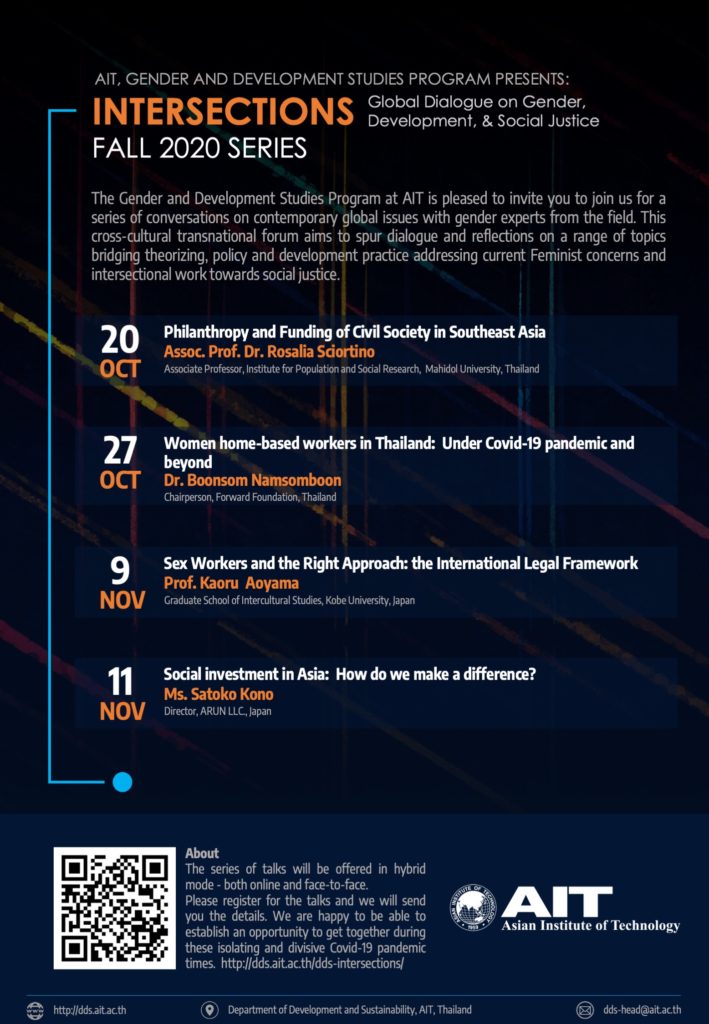 The series of talks will be offered in hybrid mode – both online and face-to-face. Please register for the talks and we will send you the details. We are happy to be able to establish an opportunity to get together during these isolating and divisive Covid-19 pandemic times.
Registration link: https://bit.ly/3jfDd0M
Visit us for more information: http://dds.ait.ac.th/dds-intersections/