Ph.D.Colloquium for November 2019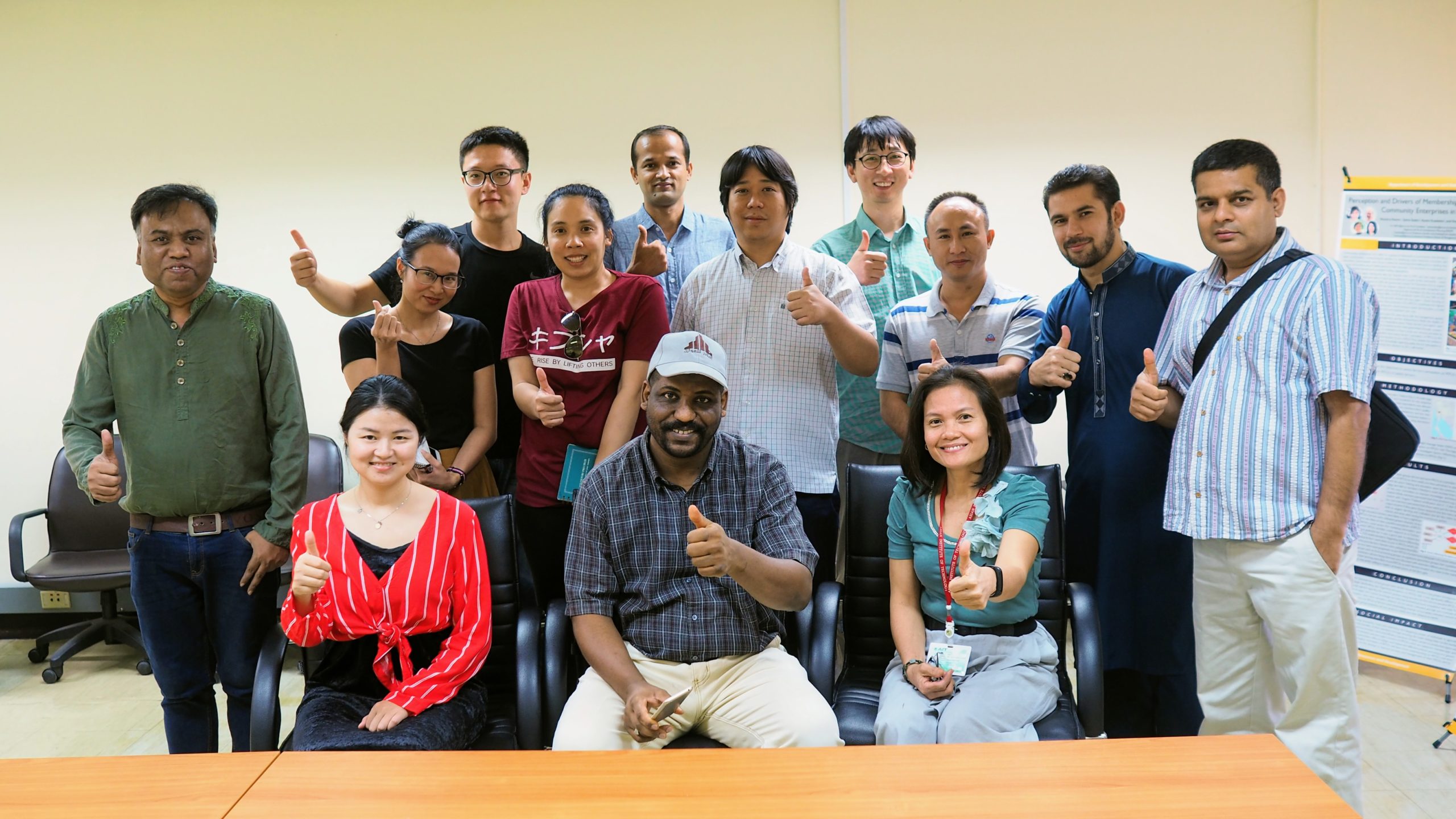 Assessing Public Health Emergency Management Capacity in the Context of Disease Outbreaks: Case Study of 2017 AWD in White Nile State, Sudan
Presenter: Mr. Muhammad Ibrahim, PhD student/DPMM
Moderator: Ms. Veena N., PhD student/GDS
Date: Wednesday, November 27, 2019
Venue: E-220
Time: 15:00 – 16:00 hrs
The Department of Development and Sustainability organized a PhD colloquium for PhD students on 27 November 2019 as a monthly regular event of the Department. The objectives of the PhD Colloquium are to share the learning experiences of their research and study outcome on live discussion forum.
14 students from different academic programs attended this colloquium.
Muhammad Ibrahim, presenter of the event, briefly explained the concept of his PhD research on the topic "Assessing Public Health Emergency Management Capacity in the Context of Disease Outbreaks: Case Study of 2017 AWD in White Nile State, Sudan". This study has investigated status of emergency management capacity in White Nile State which is a highly vulnerable state due to recurrent outbreaks, border area and high turnover of people. The study was based on a field survey, conducted in 4 villages with a sample size of 306 households. Observations during the field survey showed that water scarcity and poor hygiene and sanitation were widespread, leading to high occurrence of diarrhea and dysentery. Majority of the health centers were also lacking water resources and sanitation facilities. The presenter plans to complete data analysis in the next semester.
The presentation was followed by an interactive discussion. The following questions were asked:
Why was the precision level set at 0.07%?
How was the distance from health facility classified?
What kind of health facility was considered? Eg: HC, PHC, Hospitals, etc.
Was gender included in data analysis and results?
The presenter responded to all questions and welcomed suggestions.