NAREMATech Hackathon 2021: Managing the Natural Resources Beyond Imagination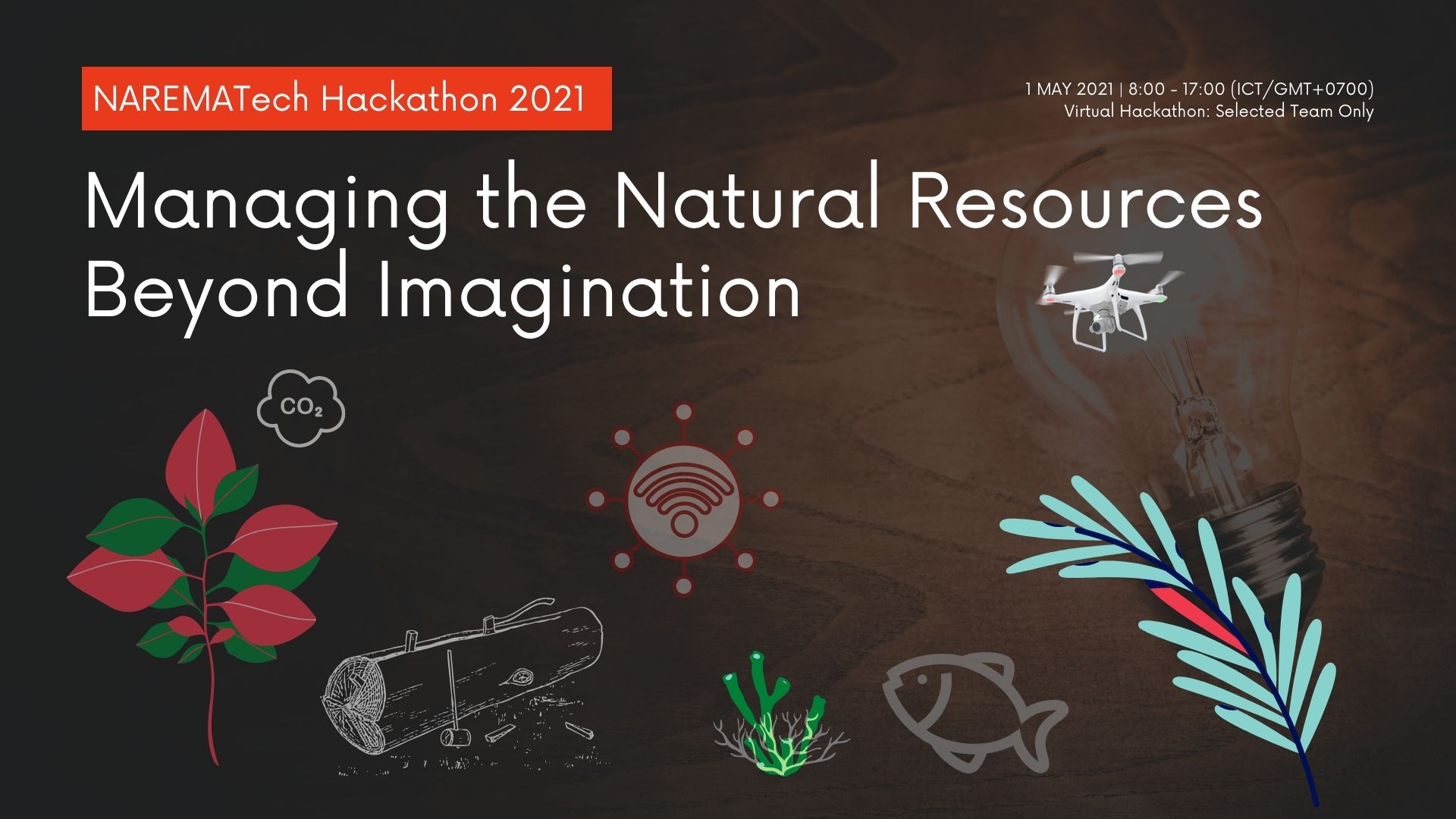 Date-Time: Saturday 01 May 2021, 08:00 – 17:00 (ICT/GMT+0700 Bangkok Time)
Venue: Online Hackathon
Team Participant: Selected Team only
Brief Background
Natural resources are important to support the growing population and economic growth. However, overexploitation and illegal exploitation have resulted in rapid loss and degradation of these important resources. We lose about $1-2 trillion annually due to illegal fishing, logging, and wildlife trade.
Conventional management of these resources did not appear to be successful as natural resources continue to deplete. Can we stop these?
With global enabling policies such as UN SDGs, UN Decade on Ecosystem Restoration, and UN Paris Agreement; impact financing; data and technologies availability; and new societal trends toward Sustainability; there are opportunities to manage our Natural Resources better
However, Innovating approach, out-of-the-box and disruptive thinking are needed.
NAREMATech or NAtural REsources MAnagement Technovation Hack aims to bring innovative technology solutions for managing the natural resources at speed and scale with transparent technologies and impact financing.
Join us on 01 May 2021.
You must communicate with course students to form the team. Only six teams are allowed.
Team leader: Course student!
Program on 01 May 2021
8:00: Hacking Topic announced virtually
8:00-: Introduction and Rules by Nophea Sasaki
8:10-: Judge Introduction by Individual Judges
Hack Part 1: Formulation of problems, development of technology platform
Hack Part 2: Development of tech platform and pitch deck preparation
15:30-16:00: Pitch Deck Submission
16:00- 16:50: Pitching
17:00: Winners Announcement and Prizes
17:10: Closing Remarks (TBD)
Team and Rules
Team members: 1 + Outsiders (Team leader decide team mebers)
Each team is encouraged to use of any technology and publicly available data for NRM that maximize benefits in a sustainable and transparent manner.
Coding: Coding skills are not required but preferred.
Pitch must include NRM, impact investment and technology as part of the solutions
At minimum, pitch must have a title (product name), problem (s) to be addressed, solutions (technology, platform), benefits, market sizes, target users, scalability
Pitch duration: 5 minutes + 3 for Q & A (strictly followed)
Only 6 teams are accepted
Prizes will be announced on 01 May 2021
Prize
NRM Prize
HM Prince Prize
Bangkok Penguim Prize
Krutour Prize
LEET Prize
Zentory Prize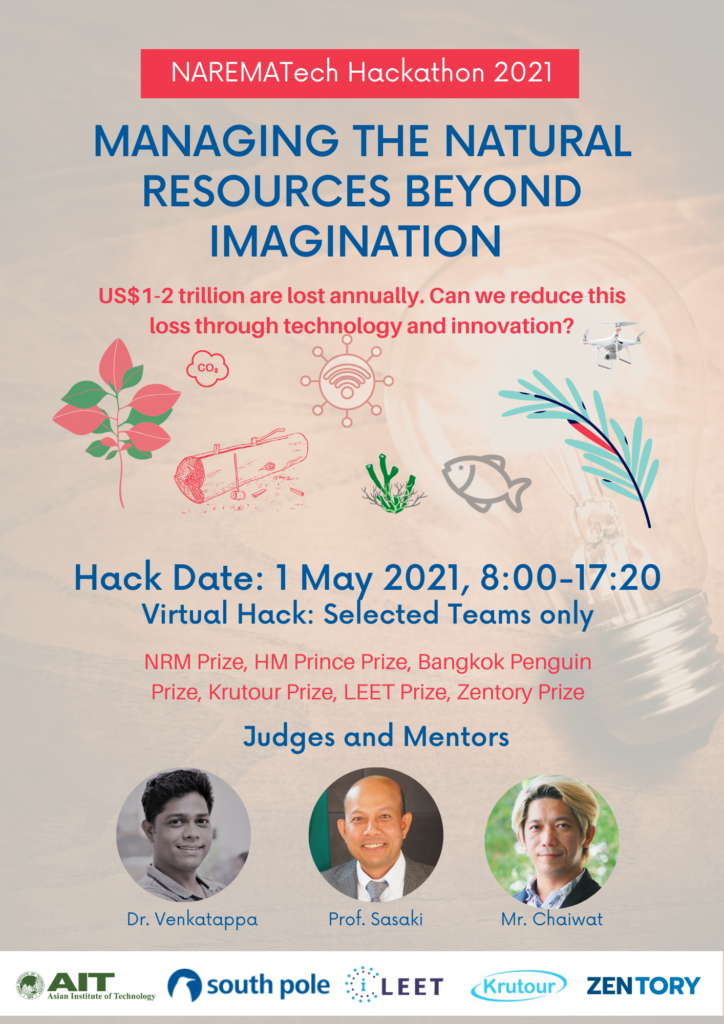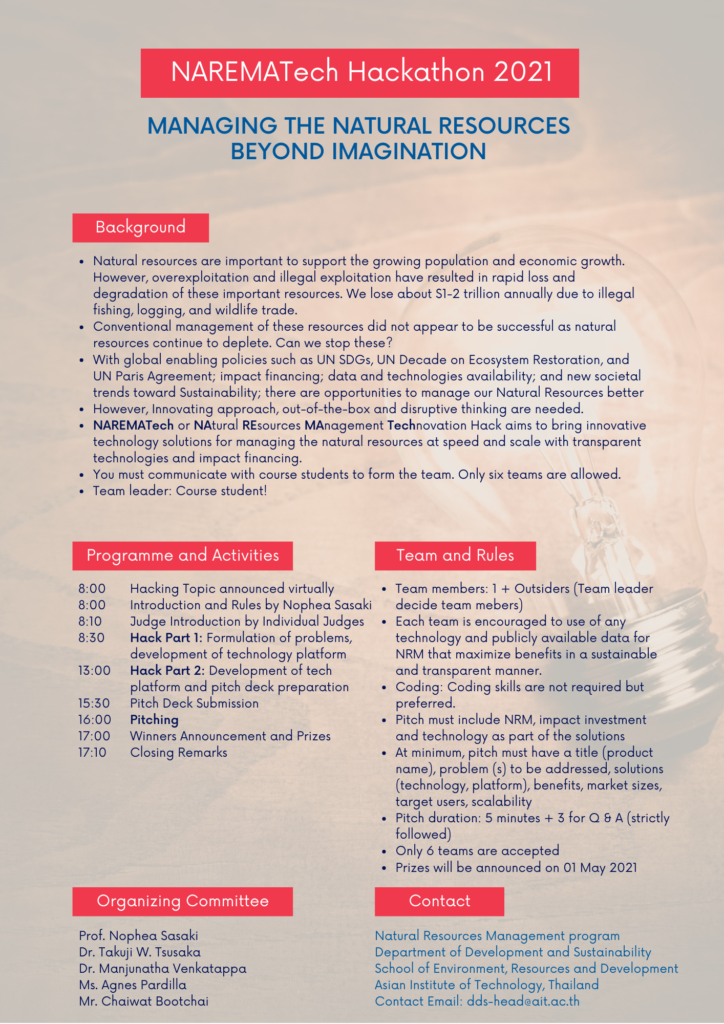 Organizing committee for Virtual Hack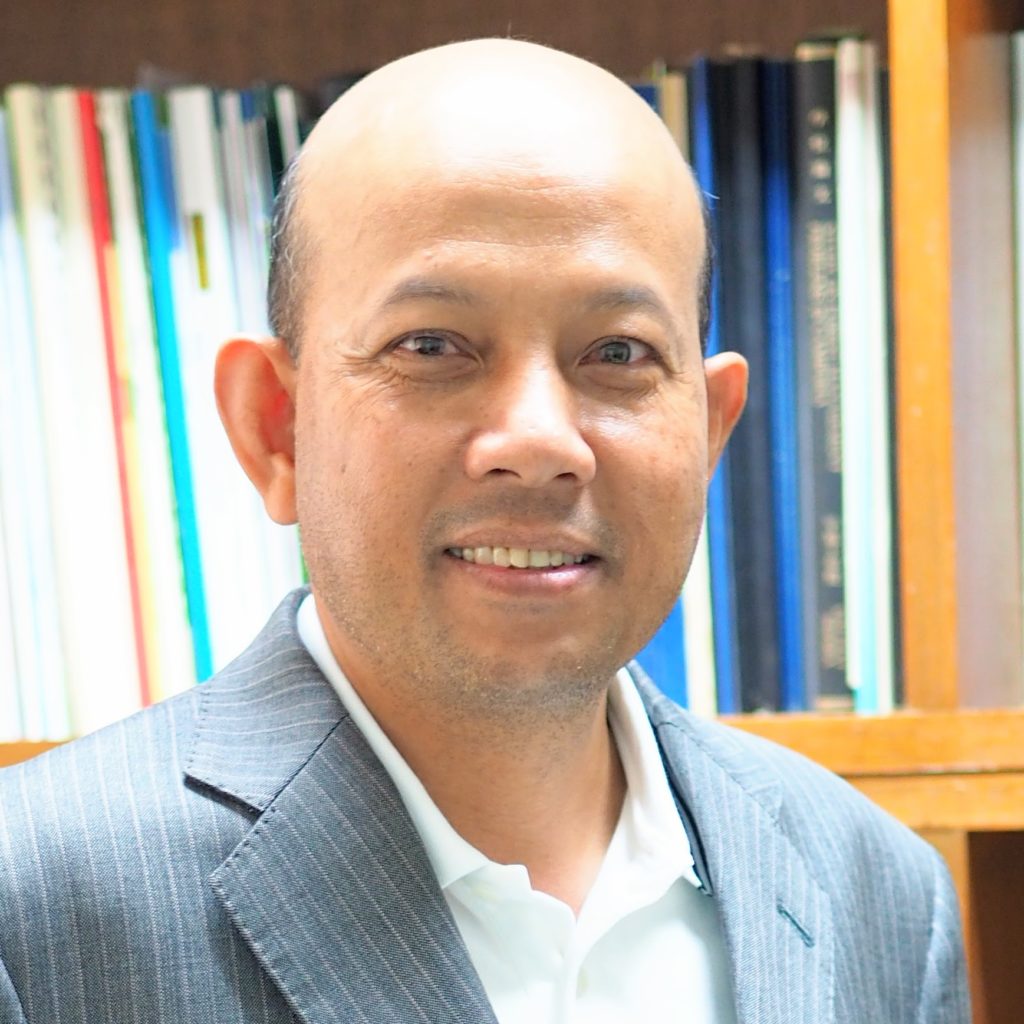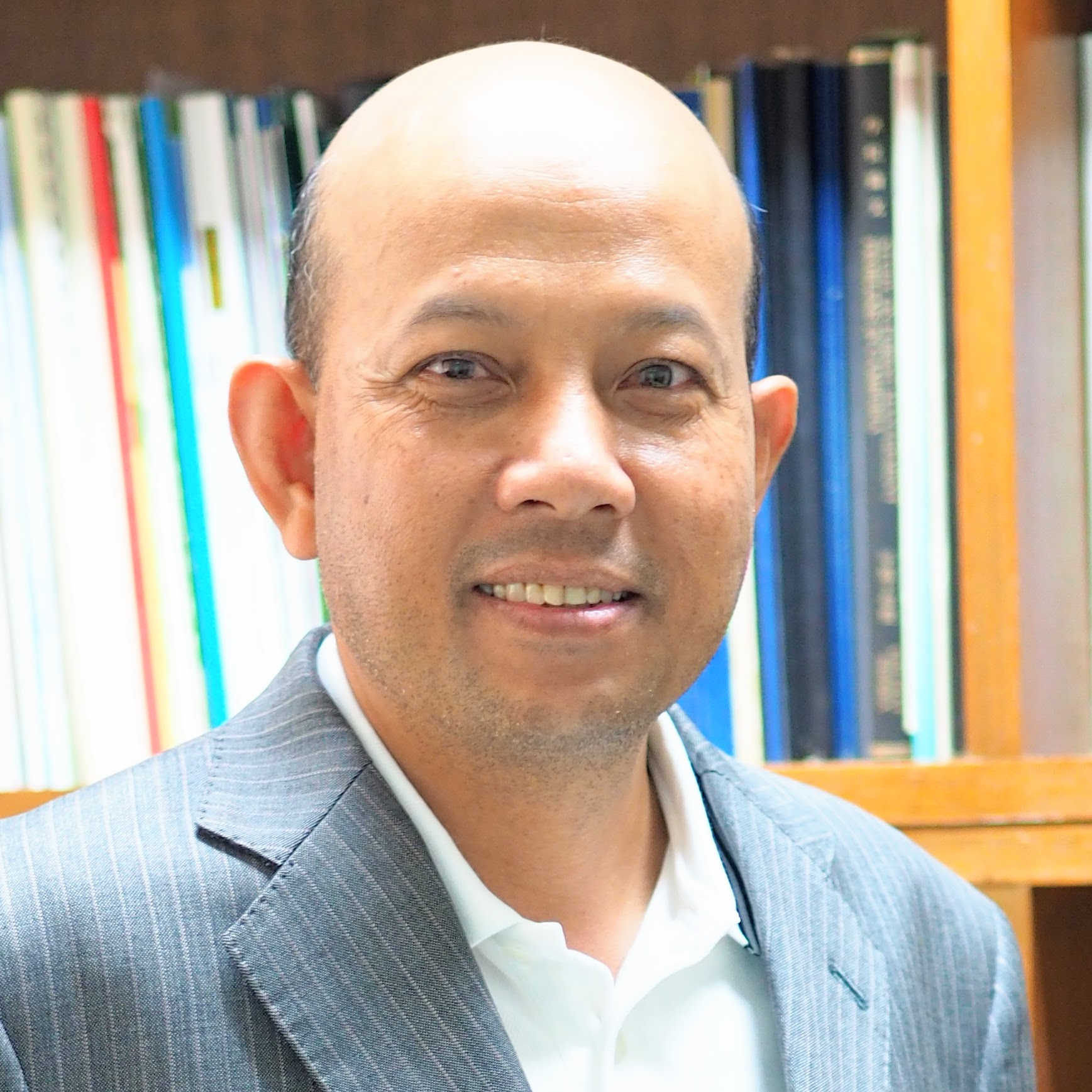 Sponsors
Teams and Prizes
Pitching session
https://www.youtube.com/watch?v=HaRtZtdn54A
Related Hackathon Activities