The Department of Development and Sustainability (DDS) was pleased to thank you to Dr. Andreas Langner for the "REDD+ Special Class"
Dr. Andreas Langner is currently working at the Joint Research Centre, Directorate D—Sustainable Resources, European Commission, Italy (JRC) on the analysis/harmonization of forest biomass databases and on the development of transparent forest degradation monitoring systems.

In his special class, Dr Andreas Langner has shown the technique to monitoring forest degradation by using GEE-based ∆-rNBR tool. He shared the resources from his own publication on the "Towards Operational Monitoring of Forest Canopy Disturbance in Evergreen Rain Forests: A Test Case in Continental Southeast Asia".
Class schedule
20.09. (first day):
– Lecture: Monitoring forest degradation by remote rensing – a challenge + Discussion
– Lecture: Background to monitoring forest canopy disturbance based on a newly developed ∆-rNBR index + Discussion
– Lecture: Presentation of basic functionalities of GEE-based ∆-rNBR tool + Hands-on exercise about general parameters
– Lecture: Presentation of advanced functionalities of GEE-based ∆-rNBR tool + Hands-on exercise about specific parameters
21.09. (second day):
– Hands-on exercise about specific parameters
– Lecture: Post-processing steps from canopy disturbance towards forest degradation assessment + Discussion
– Hands-on exercise: Post-processing steps in a GIS
– Concluding discussion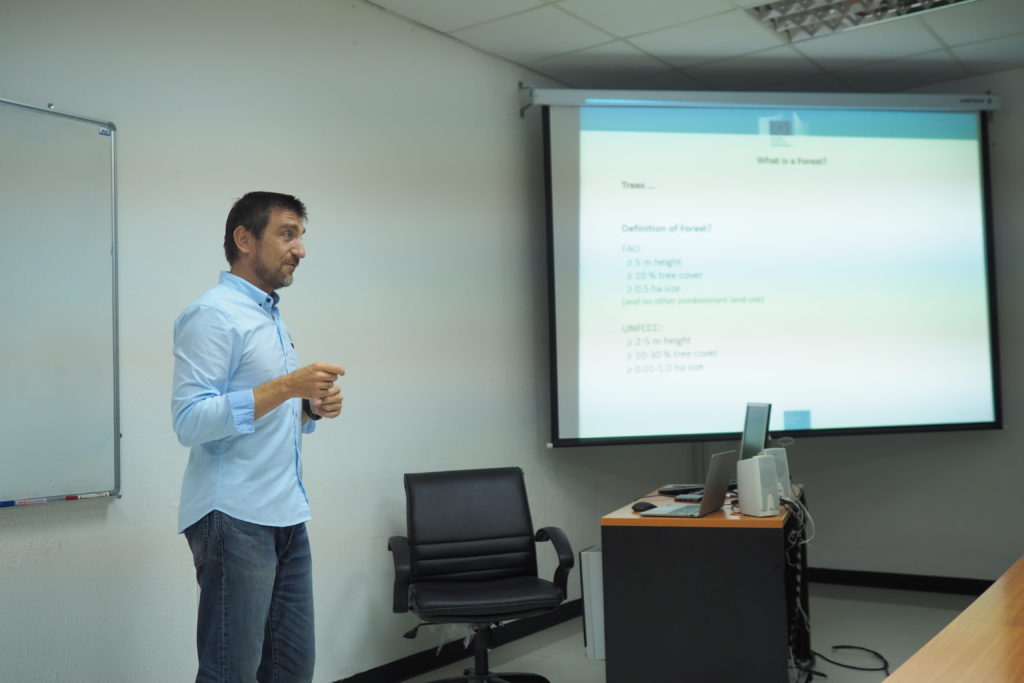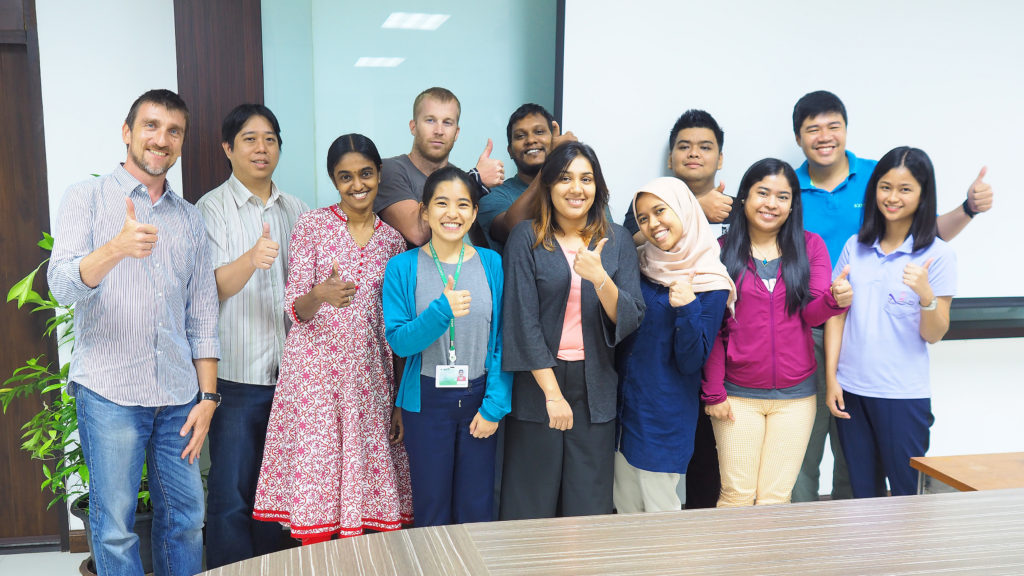 Resources:
Dr.Andreas Langner's profile: Research Gate, Google Scholar
Google Earth Engine (GEE) script available at https://dx.doi.org/10.5281/zenodo.1014728
Special Class photo: https://facebook.com/ddsserd