Department of Development and Sustainability, AIT, Thailand would like to inform you that the Urban Environmental Management (UEM) program will be transformed to Urban Innovation and Sustainability (UIS) program for August 2021 semester intake. Thus, the students who apply to UEM will be transferred to UIS automatically. For those who want to apply to UEM, kindly to apply UIS.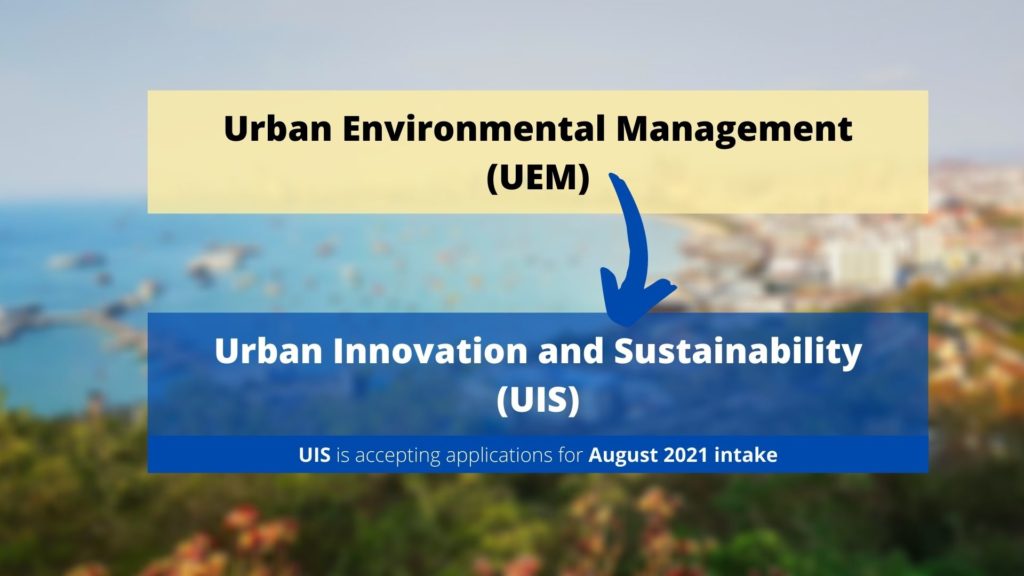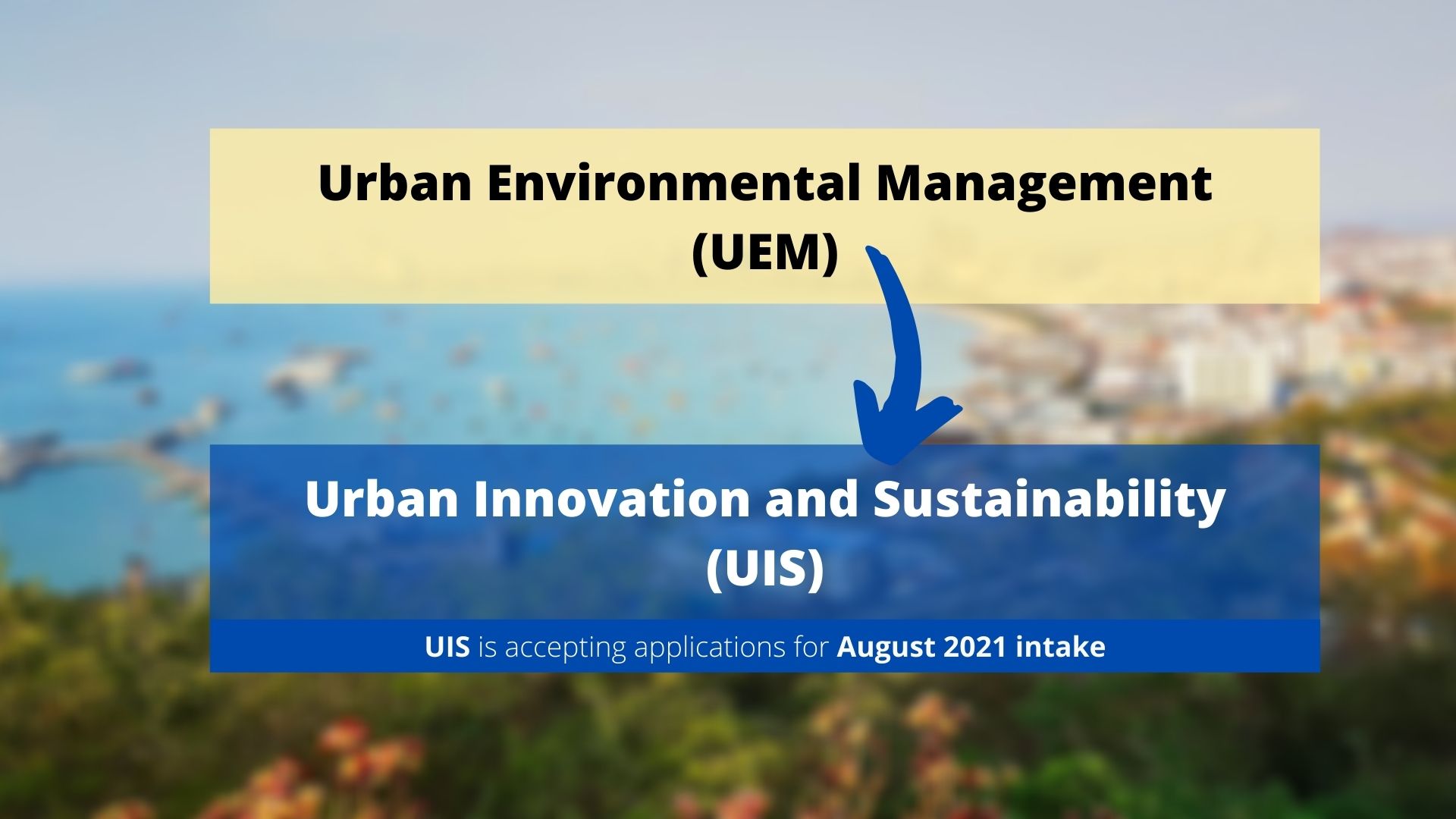 What is Urban Innovation and Sustainability (UIS) program?
The UIS program aims to enhance the capacity of professionals in coping with growing and complex urban needs, challenges and opportunities. Innovation refers to development of new technologies such that they denote physical objects (e.g. products, services) and knowledge systems (e.g. methods, systems), and sustainability transition aims to meet socio-ecological system needs in ways that promote healthy ecosystems, human well-being, and viable economies.
Why are we transformed into UIS?
Because Urbanization requires both innovation and sustainability capacity of professionals.
When are we accepting new students?
The program was approved from AIT. Thus, we can accept new students from now to the intake in August 2021.
What are the differences between the UEM and UIS programs?
Actually, we still keep the strengths of UEM program while expanding to urban sustainability with additional innovation and management to become Urban Innovation and Sustainability (UIS).
What are the benefits of the UIS program?
Graduated students from UIS program will be professionals with theoretical knowledge and practical skills of urban-related innovation and sustainability – incl. public sector (international/national/municipal), private sector, research institutes and NGOs.