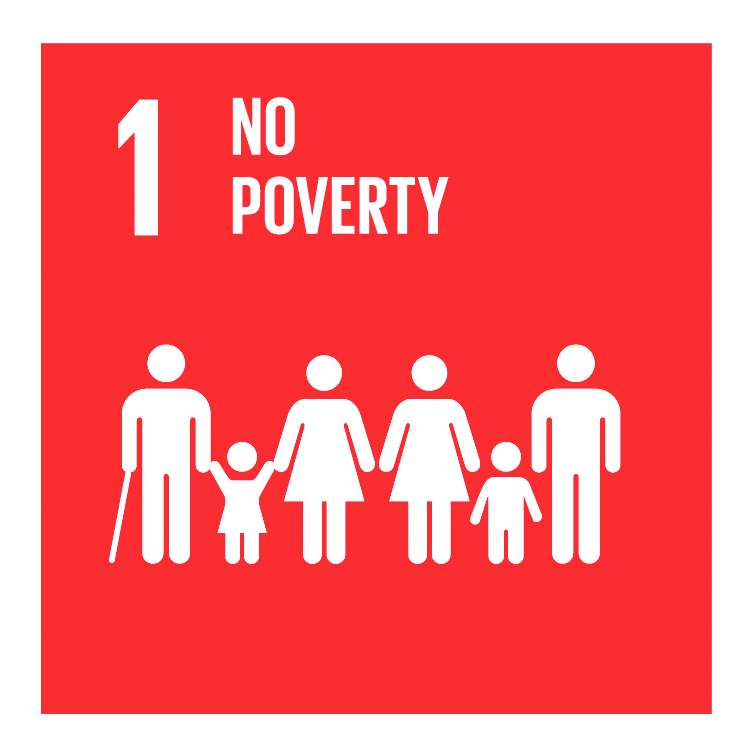 "End poverty in all its forms everywhere."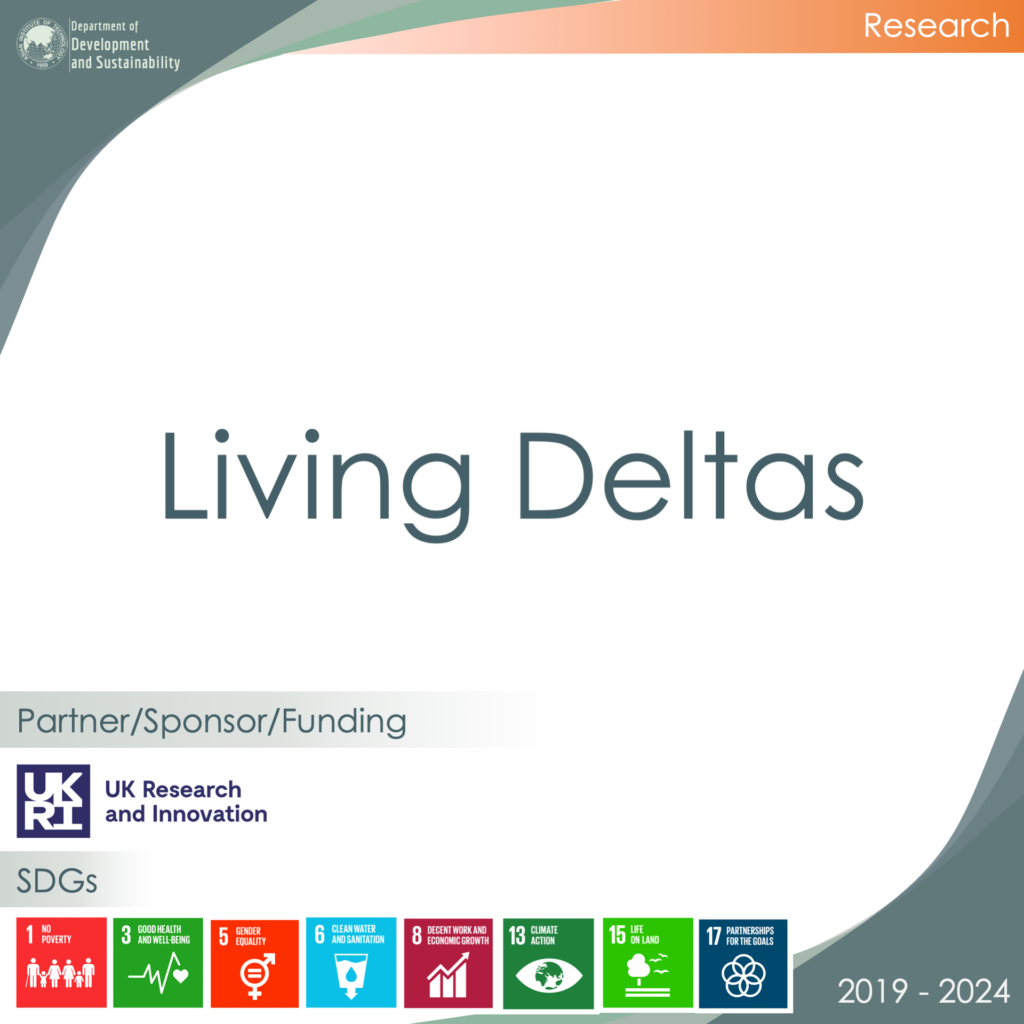 Type: Research
Duration: 2019 – 2024
Owner: Dr.Indrajit Pal
Description:
The Living Deltas Research Hub is funded for five years (2019-2024) and operates across four delta systems – Red River, Mekong deltas in Vietnam; the Ganges-Brahmaputra-Meghna system in Bangladesh and India. We call these socio-ecological systems. The Living Deltas Hub's AIM is to tackle the problem of delta degradation in the face of multiple threats (sea level rise and saline intrusion, mangrove degradation and loss of coastal buffering, climate change, population rise, land use changes, saline intrusion and communities health and well-being, unsustainable engineering interventions: damming, sand mining etc.). GCRF also aims at helping to delta countries to better achieve their UN Sustainable Development Goals (SDGs) Voluntary National Review agendas. The Hub aims to achieve its objectives via a process of CAPACITY-BUILDING though EQUITABLE PARTNERSHIP – only by doing this will the Hub have legacy beyond its five-year funding period. As such, this is an extremely ambitious research program – the most ambitious that the UK Research Councils have done up to now. The Hub is truly interdisciplinary and brings together the natural and physical sciences, the social sciences and the arts & humanities on an equal basis to seek new solutions (building on the research already carried out in the delta countries) to complex, intertwined issues through capacity-building and knowledge co- production towards BETTER DELTA FUTURES.
Keywords: Delta, Sustainability, Resilience, equitable livelihoods, socio-ecological systems
Partner/Sponsor/Funding: UKRI
Website: https://www.livingdeltas.org/
Migration and collectives/networks as a pathways out of poverty: Gendered vulnerabilities and capabilities of fishing communities in Asia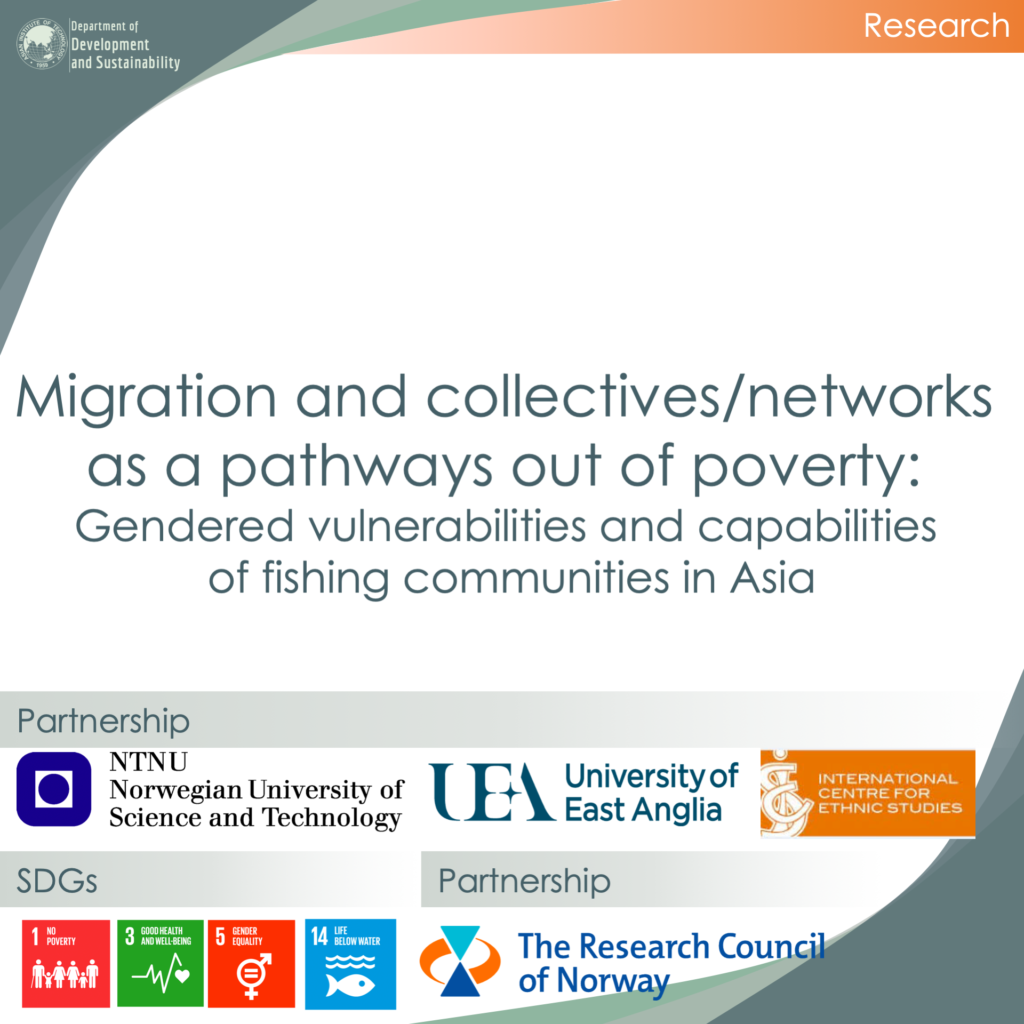 Type: Research
Owner: Prof. Kyoko Kusakabe
Description:
The project studied migration in fishing communities in Cambodia, India and Sri Lanka. It explored how migration is used as a strategy to manage diminishing fishing resources and the deprivation that fishers are facing vis a vis large players in fishing. In Cambodia, it demonstrated how women play a crucial role in sustaining fishing as a profession for the household.
Keywords: gender, fisheries, migration, poverty, vulnerabilities, Cambodia
In partnership with Norwegian University of Science and Technology (NTNU); University of East Anglia; International Center for Ethnic Studies, Sri Lanka;
Supported by Norwegian Research Council
Report: Lund, Ragnhild, Kyoko Kusakabe, Nitya Rao and Nireka Weeratunge (eds) (forthcoming in 2020) Fisherfolk in Cambodia, India and Sri Lanka: Migration, gender and well-being, Routledge.
Gendered impact of cross-border agricultural investment: case of rubber plantations in Northern Laos, Myanmar and Cambodia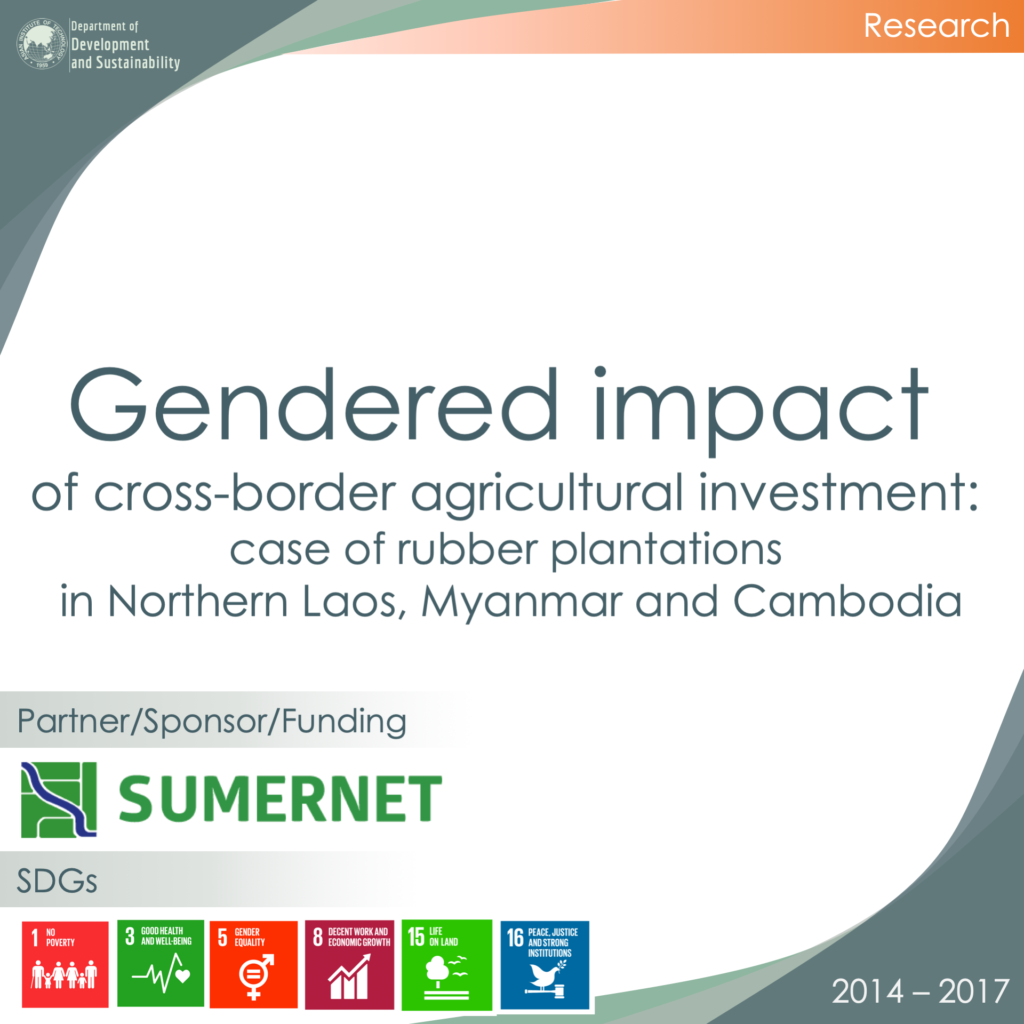 Type: Research
Duration: 2014 – 2017
Owner: Prof.Kyoko Kusakabe
Description:
The study analyzed the impact of rubber plantation in Northern Laos, Myanmar and Cambodia. It showed how different farmers are impacted and adjust in different ways, and often times, the burden of adjustment falls on women.
Keywords: rubber, Laos, Myanmar, Cambodia, gender
Partner/Sponsor/Funding: SUMERNET Phase 3
Publication: Precarity and Vulnerability: Rubber Plantations in Northern Laos and Northern Shan State, Myanmar