NRM Seminar 2021: Advanced Resources Assessment and Mapping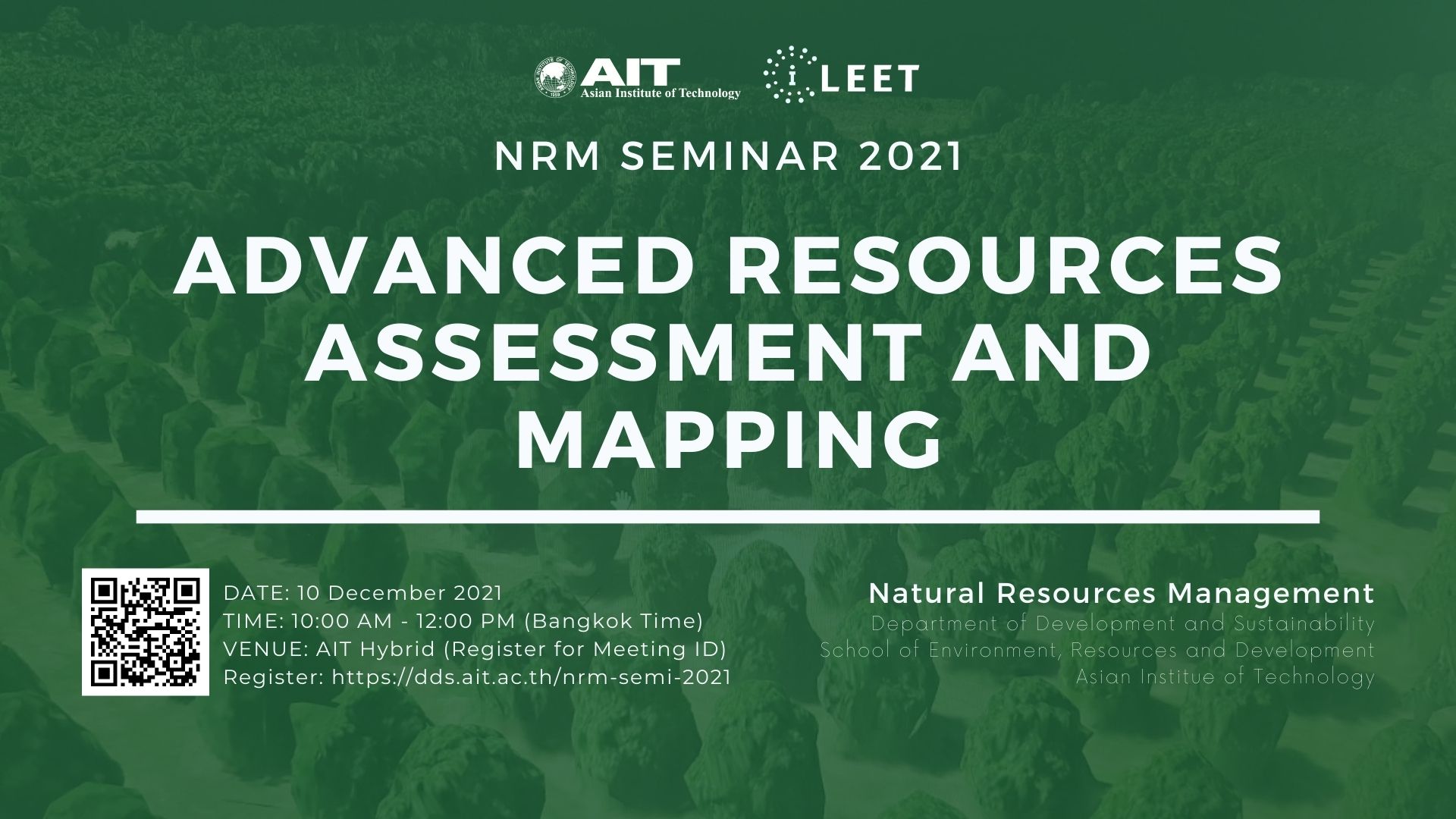 Date: 10 December 2021 10:00 AM – 12:00 PM (GMT+07:00, Bangkok Time)

Venue:
AIT Hybrid mode
Onsite at E206, SERD Building, Asian Institute of Technology
Online via ZOOM, we will send to you after registration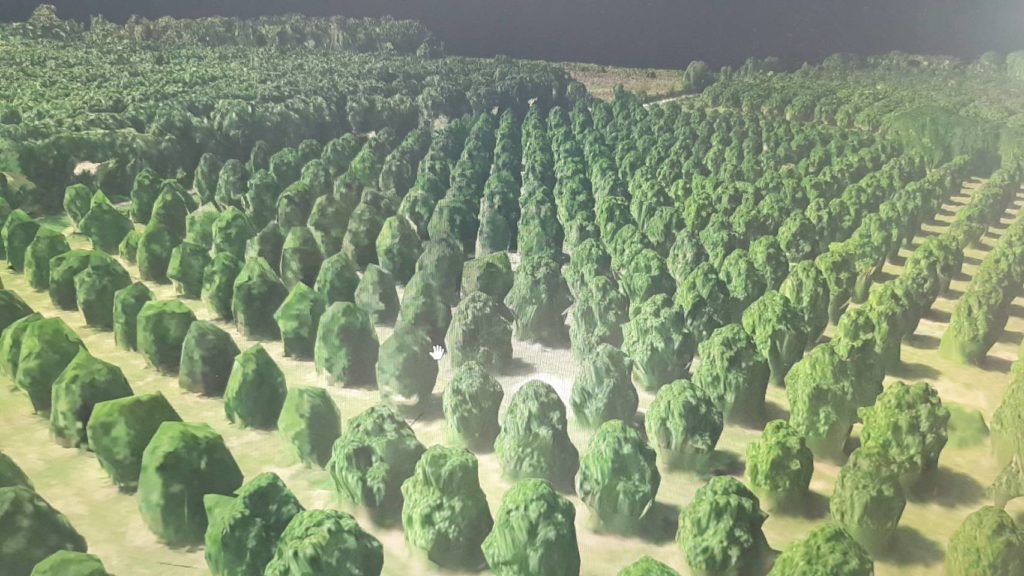 Course Instructors:
Prof. Rajendra Shrestha
Dr. Manjunatha Venkatappa
Prof. Nophea Sasaki
Introduction
As COP26 concluded the need to stop deforestation and forest degradation by 2030, more works need to be done to monitor, measure, report, and verify the performance of the implementation of the REDD+ and other ecosystem restoration activities across scale and time. The increase of satellite imagery and forest inventory data availability coupled with cloud-computing technologies makes it possible to assess the natural resources at any locations at speed and scale.
In this workshop, students taken a newly introduced course "Resources Assessment and Mapping" will present their works and skills to map and assess the natural resources of their chosen locations or present policies that require resources assessment and mapping.
To encourage exchange of ideas and work experience, this seminar is open to everyone. For participants from outside, if you have any research to present, please submit the abstract to nopheas@ait.ac.th by 9 December 2021 before 2 PM Bangkok time.
All attendees will be issued a certificate of the attendance along with a Workshop Proceedings so that you can showcase your early works to the interested parties.
Come and join us!