Delta Resilience and Risk Governance Expert Forum GBM, Bangladesh – 9 December 2021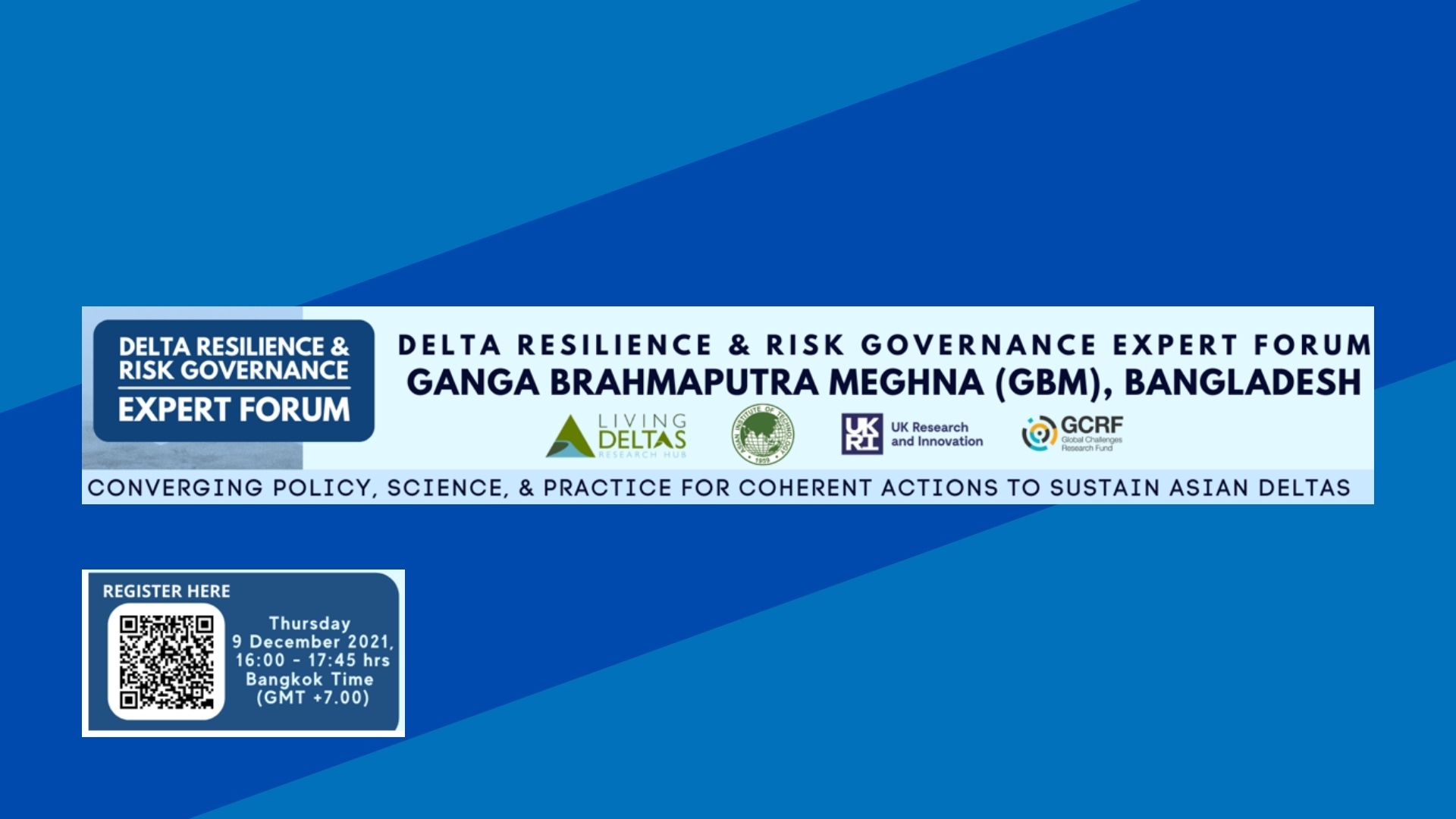 Join us in the Delta Expert Forum and enrich your understanding about the Asian Deltas! 
Date: Thursday 9 December 2021
Time: 16:00 – 17:45 hrs (GMT+0700, Bangkok Time)
As we are aware that River Deltas in South and Southeast Asia are being altered due to the natural and anthropogenic causes and delta dwellers and associated life, livelihood and development becoming more vulnerable. It is of utmost priority for us to create a space where we match the real challenges of the areas with the authorities who invest and address those challenges via plans/ policies and others.
Disaster Preparedness Mitigation and Management (DPMM), AIT in collaboration with Living Deltas Hub (LDH) is organizing the 'Delta Resilience and Risk Governance Expert Forum'- Series with the aim of strengthening the research and expert/ administration coherence. The delta on focus for the second event of the Delta Expert Forum series is the Ganga Brahmaputra Meghna (GBM) Delta, Bangladesh. This forum brings together dignitaries who have been closely invested in research and administration inGanga Brahmaputra Meghna Delta (GBM), Bangladesh to deepen our understanding of the environmental and anthropogenic challenges followed by the necessity of the amalgamation of science and governance perspectives in building the delta resilience.The insights and discussion outcomes of the forum will contribute to link the actual on site experience and realities in the current and future plans, policies and strategies for strengthening the coherence, improving delta resilience, and eventually achieving delta sustainability.
Registration LINK: https://bit.ly/3lABGW8