Writing Placement Test in Myanmar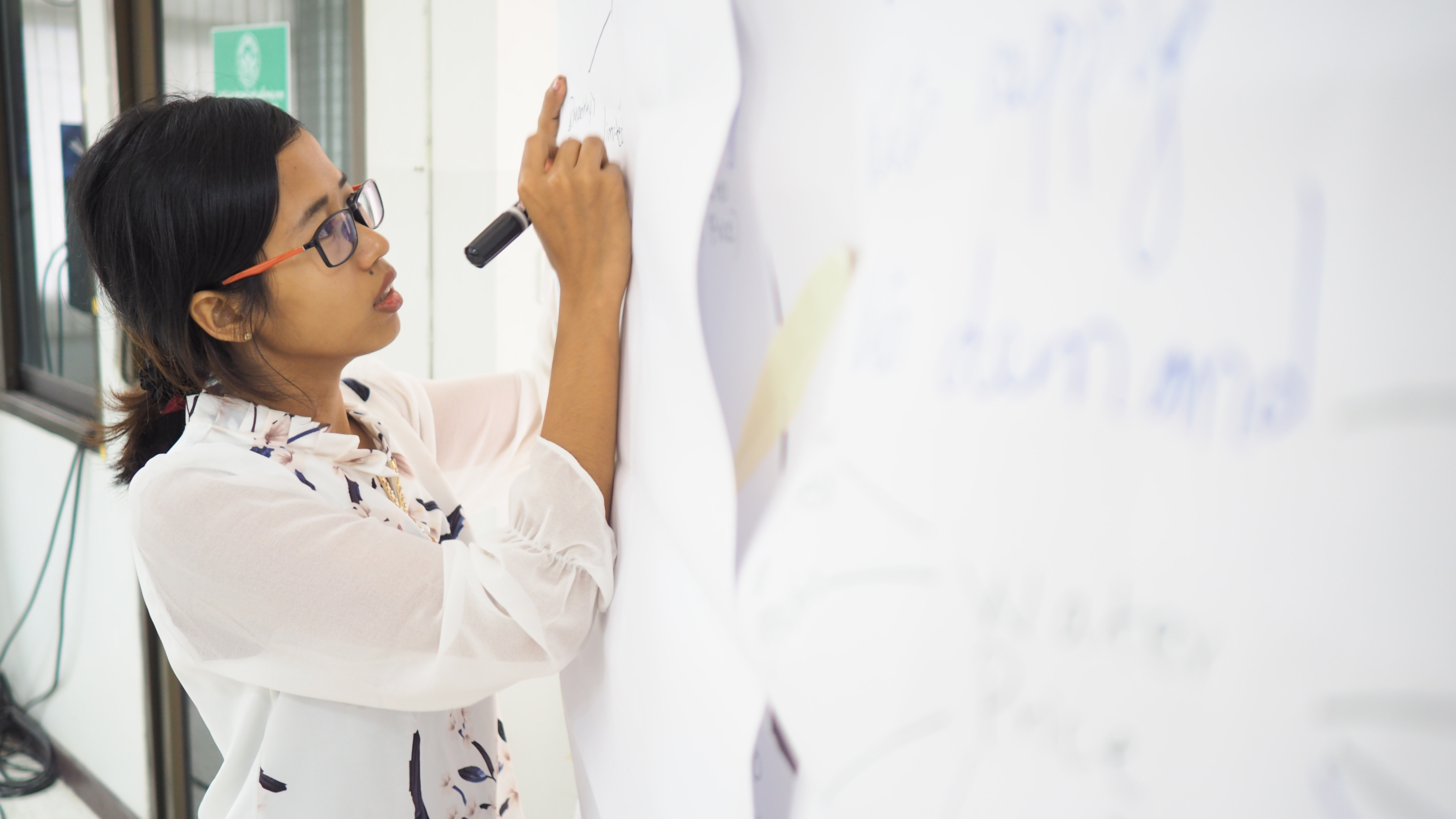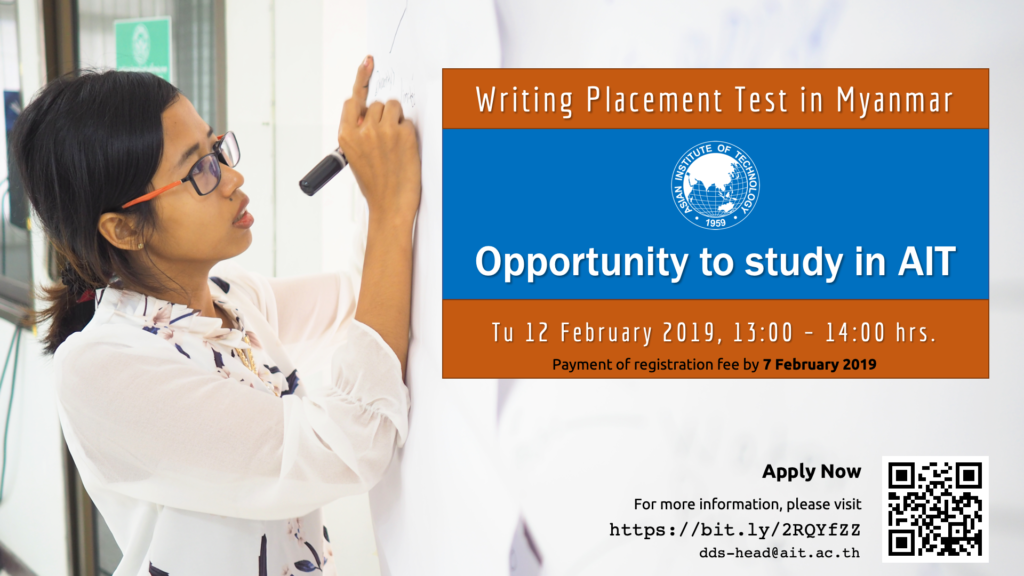 AIT is organizing an Academic Writing Placement Test to be held on 12 February 2019 from 13:00 – 14:00 hrs
Please kindly send your information together with the proven payment of your registration fee by 7 February 2019 via email.
Important Date:
Date: 12 February 2019
Time: 13:00 – 14:00 hrs.
Available Test center:
– MPM Program Classroom, Department of Urban and Housing Development of Ministry of Construction, No. 228/234 Bogyoke Aung San Road (near Pun Hlaing Clinic), YANGON.
– MPM Program Classroom, Department of Highways of Ministry of Construction, 30th Street (70th & 71st Street) (near Ba Htoo Sports Stadium), MANDALAY.
Your Information
Name
Your Nationality ID or Student ID
Field of Study
Your Proposed Test Center
Your Registration Fee
The test registration fee of USD 25 equivalent in approximate MMK 39,000 must be deposited to U Aung Myo Thaik's account as below information.
Name of Bank: KBZ BANK
Account No.: 029-301-05700156801 (MYAYNIGONE BRANCH)
Name of Account: U AUNG MYO THAIK
Note:
Do not fail to bring your original national ID card with you on the day of test.
Do not be late for your presence at test center in 15 minutes earlier than test start. You will not be allowed to take test if you are late.