Internship opportunity at GIZ, Bangkok, Thailand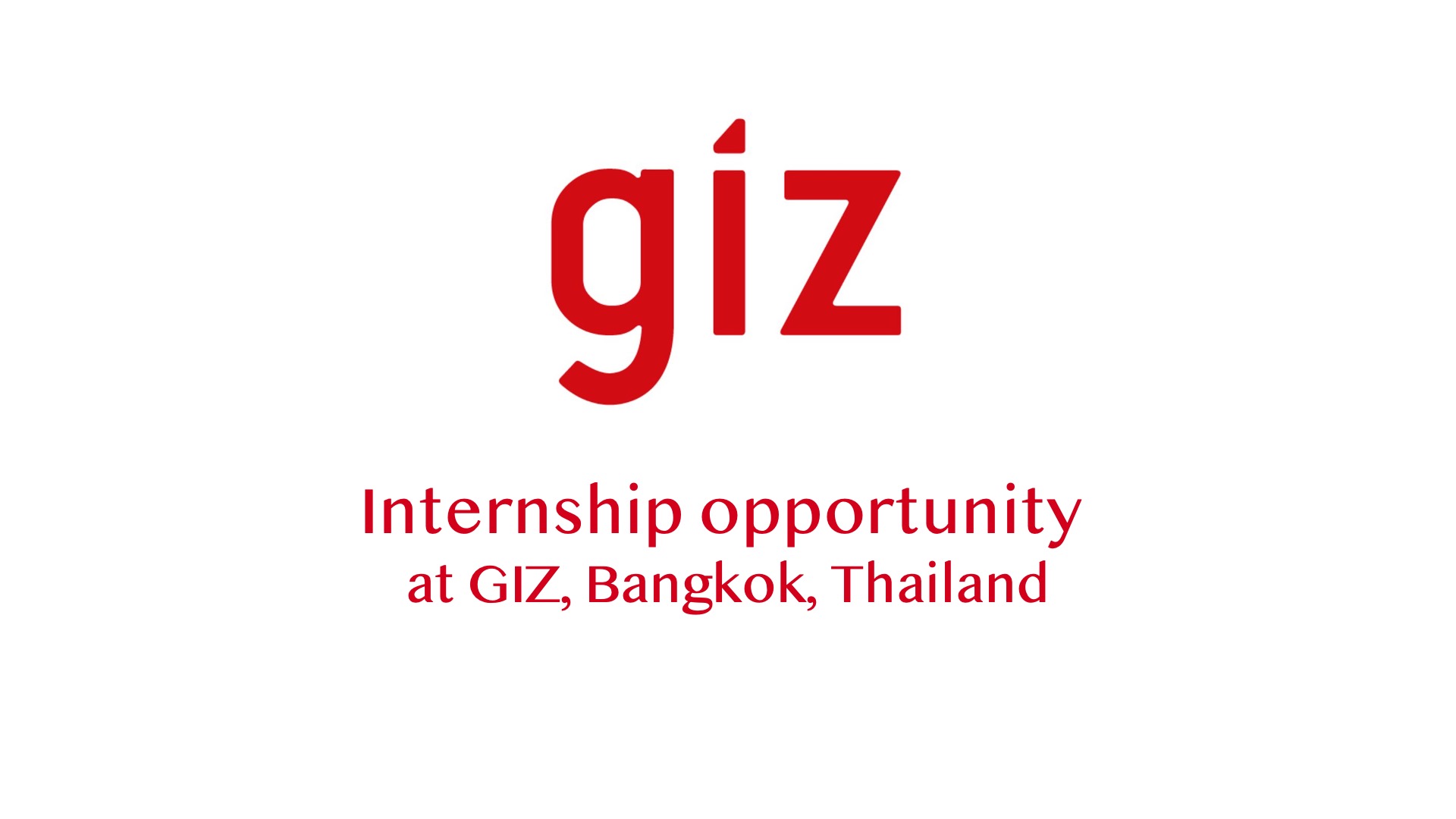 GIZ is searching for a Thai intern working for the TRANsfer III project at Bangkok office, Thailand.
Responsibilities and qualifications are listed in the attached file. The internship duration is from 3 to 6 months, starting from 1 Nov 2020. For more information about the project, please visit www.changing-transport.org.
For any student who is interested in sustainable development, urban and transportation planning and policy to work closely with our global team. 
Currently, Ms.Issaree Jitrpatima (UEM alumni) is working at GIZ, Thailand. She was the intern student in the TRANsfer III project at the Bangkok office the same as 3 years ago (2017).
Deadline for application is 9 October 2020 at 17:00 hrs. (Thailand time)