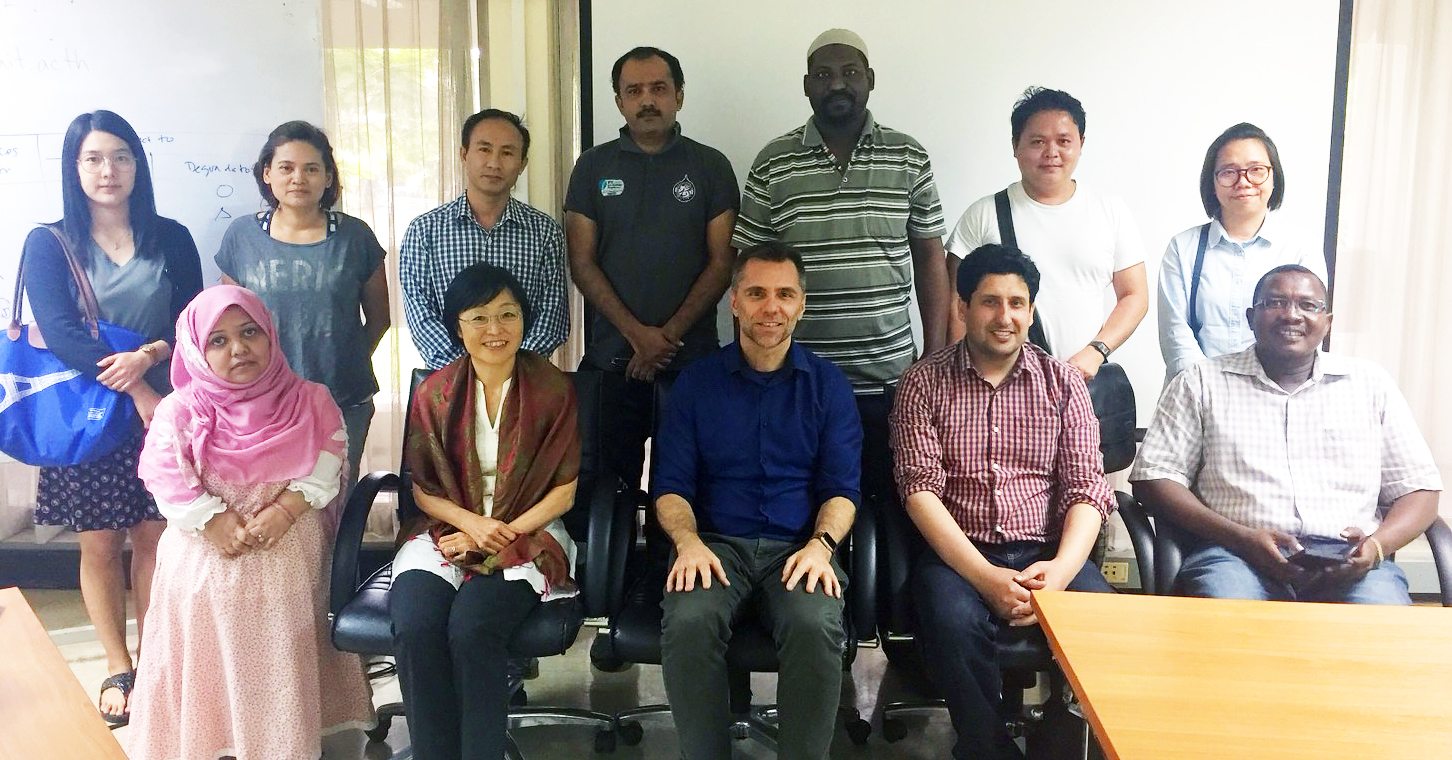 Title: Exploring the influence of Family level and Socio-demographic Factors on Women's Decision – making Ability over access to Reproductive Health Care Services in Balkh Province, Afghanistan.
Presenter: Mr. Farid Ahmad Safi/GDS
Moderator: Mr. Elfadil Mohammed Mahmoud/DPMM
Date: Monday, 30th April 2018
Time: 15:00-16:00 hrs.
Venue S201 (NRM Workshop Room)
The Department of Development and Sustainability (DDS)/SERD organized a PhD colloquium for PhD students on 30 April 2018, as a monthly regular event of the Department. The main objectives of this forum are to bring together bright research minds to share thoughts, exchange ideas, showcase, research findings on live discussion forum. Also, to build the network between the students. Almost 10 doctoral students from different academic programs and two faculty members namely, Prof Kyoko Kusakabe (Head of Department DDS) and Dr. Philippe Doneys/GDS attended in the discussion. Mr. Elfadil Mohammed Mahmoud welcomed all participants and introduced the Presenter Ms. Farid Ahmad Safi, PhD student /GDS.